Southwest Airlines will stop blocking seats on its flights to guarantee passengers more space onboard come Dec. 1, the airline announced on Thursday, opening the door to full flights this winter.
Southwest was one of just a handful of major U.S. airlines blocking seats during the pandemic. Southwest has handled it a bit differently than the others: Because of its first-come, first-serve seat assignment policy, the airline simply capped ticket sales at roughly 66% to make sure middle seats could remain empty.
Read our guide to the airlines blocking middle seats.
But CEO Gary Kelly said that would change while addressing the airline's $1.2 billion loss in the third quarter.
"This practice of effectively keeping middle seats open bridged us from the early days of the pandemic, when we had little knowledge about the behavior of the virus, to now. Today, aligned with science-based findings from trusted medical and aviation organizations, we will resume selling all available seats for travel beginning Dec. 1, 2020."
Kelly said the airline would add "enhanced flexibility" for flyers on full flights who want to change to another flight, but didn't explain what that would entail.
What Does Southwest's Decision Mean?
This change doesn't mean that all Southwest flights will be full starting in December,
Despite slow-yet-steady growth since the early stages of the pandemic, travel demand remains far down from the norm. The U.S. is still seeing just 40% of the daily flyers from this time last year. And that means many flights will remain empty.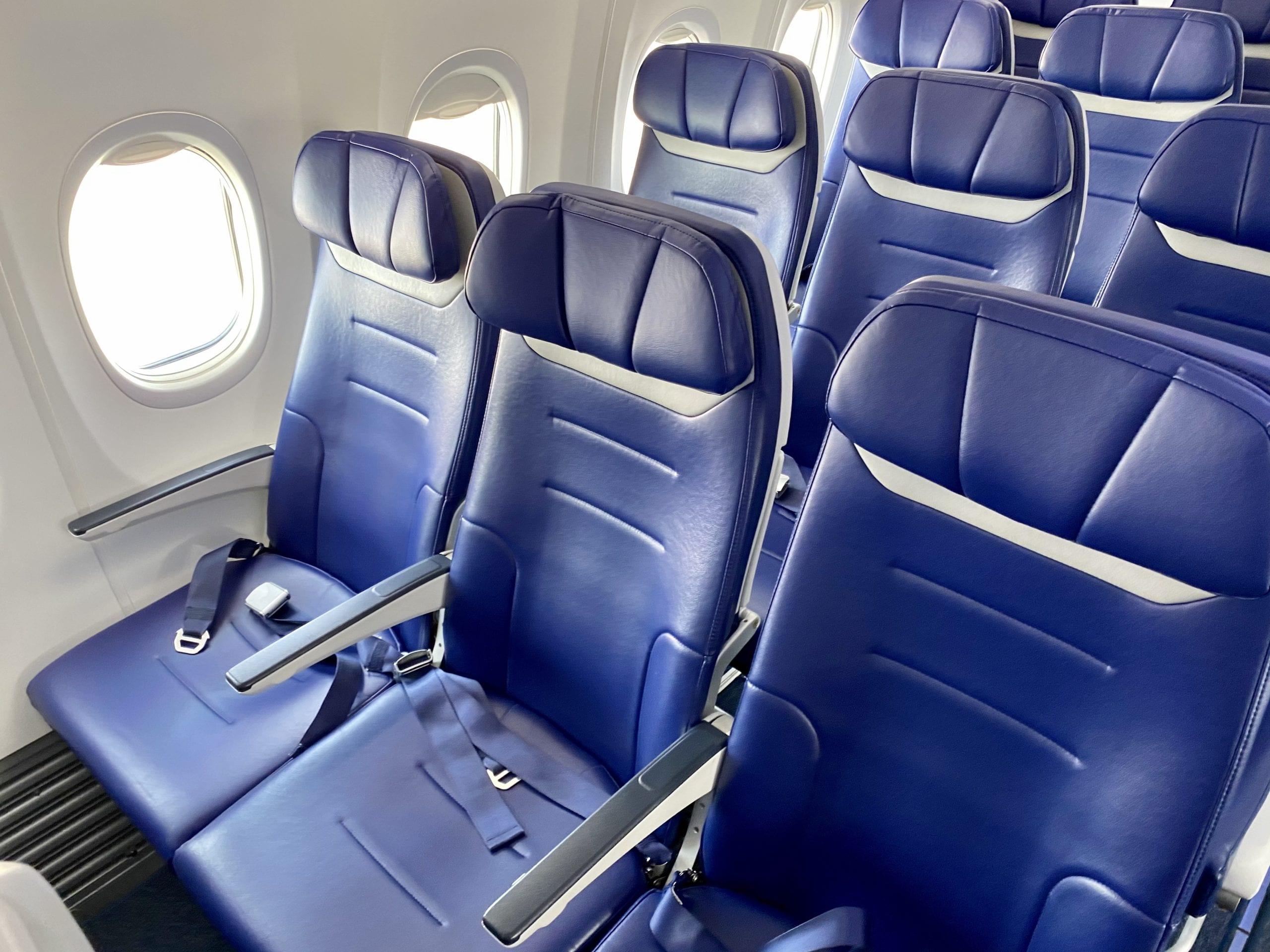 But soon, Southwest will no longer guarantee empty seats on the plane to wary passengers. The airline defends that decision by pointing to a slew of recent studies backed by the airline industry which showed minimal risk of spreading COVID-19 on a plane. A Department of Defense and United Airlines study released last week concluded that air filtration systems make the risk of contracting COVID-19 in-flight "virtually nonexistent."
"The combined studies, research, and counsel we have received, thus far, give us confidence in our approach and timing of this change to the Southwest Promise," Kelly said.
The guarantee of extra space was one of the policies that made Southwest rise to the top in our comparison of the big 4 U.S. airlines flying during the pandemic. But that will soon change.
And they may not be alone.
Will Other Airlines Follow?
The clock is ticking. While just a few airlines blocked middle seats in hopes of wooing more travelers back to the skies, it was never going to last long.
With billions of dollars in losses piling up, the pressure to sell as many seats as possible is building. And as Southwest's decision shows, the recent scientific studies will give airlines cover to fill flights to capacity.
But how will other airlines respond?
Bottom Line
It was only a matter of time. While it's a source of peace of mind for travelers who don't want to rub elbows with a stranger, airlines weren't going to keep blocking middle seats forever.
Now that Southwest has signaled it will stop blocking middle seats come Dec. 1, how many of the remaining holdouts will follow their lead?