Alright, Delta fans: does your love of the Delta Sky Club match the love you have for your partner? If so, you could get married in one.
According to the Atlanta Journal-Constitution, wedding bells rang at the Delta Sky Club in Concourse B of the Atlanta International Airport (ATL) this past Tuesday.
Bride Sarah Lora is the Delta Air Lines' corporate communications general manager. She met her partner, Cody Kaufman, at this very Sky Club six years ago. He was headed to Montana for a hunting trip; she was on a work-related trip to Latin America. They crossed (flight) paths over the years and made their connection official this week where it all began.
Onlookers in the Delta Sky Club in ATL Concourse B snapped some photos and shared this special day on social media: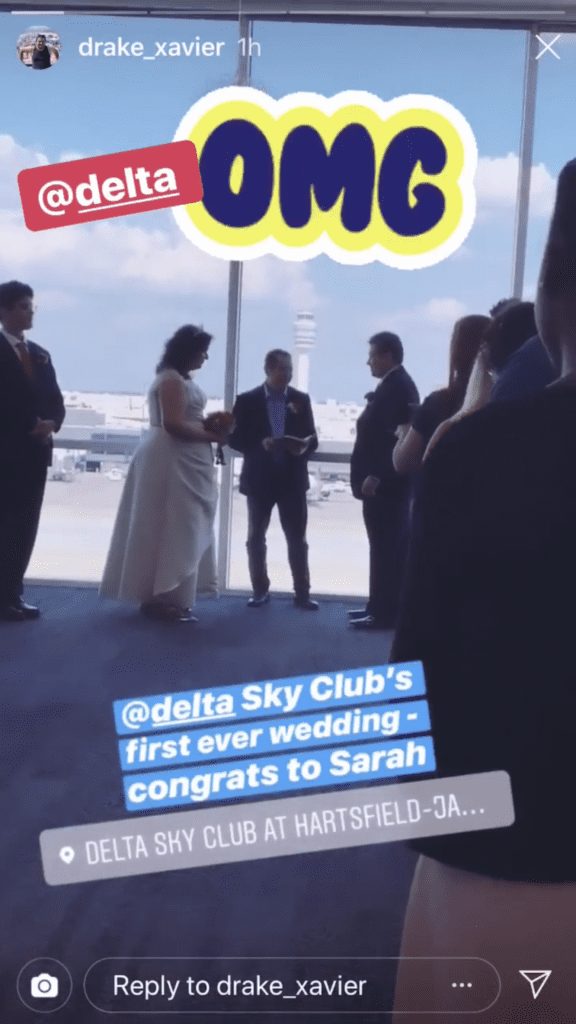 Delta Sky Club regional manager Mark Kozak referred to this wedding as the "first Sky Club wedding" he has heard of.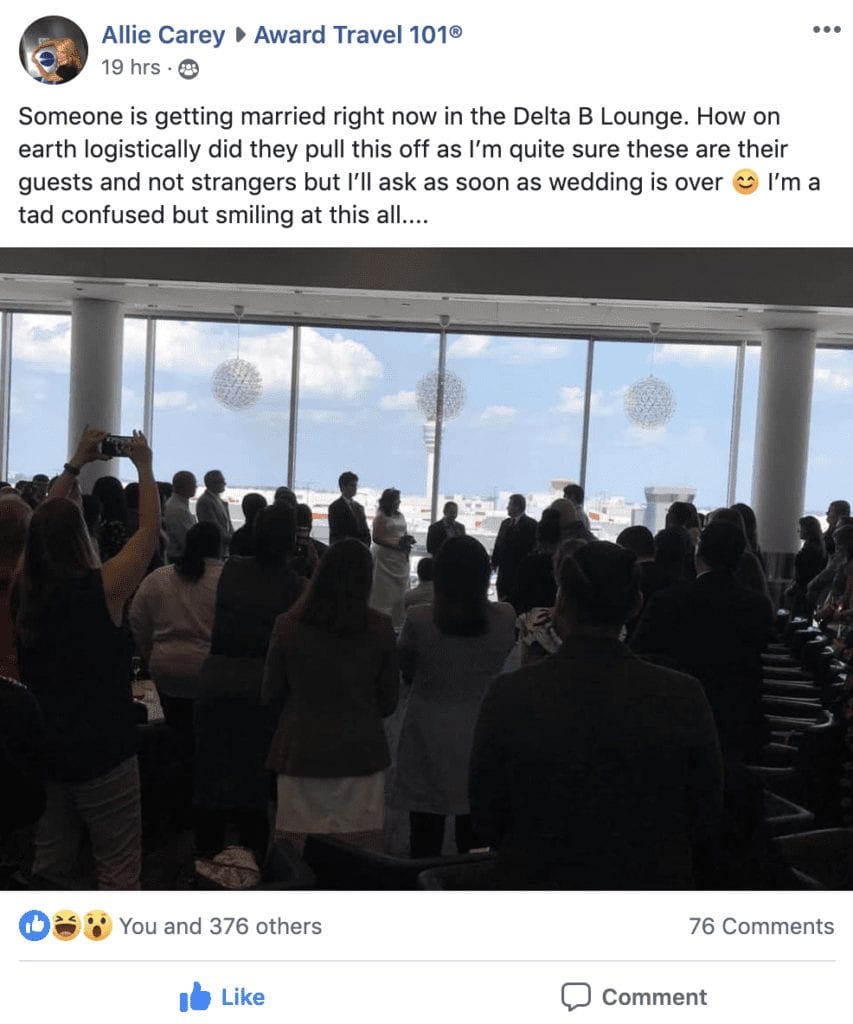 It looks like wedding guests got access to the Delta Sky Club for this special ceremony, while Sky Club regulars could join in the festivities from behind the rope.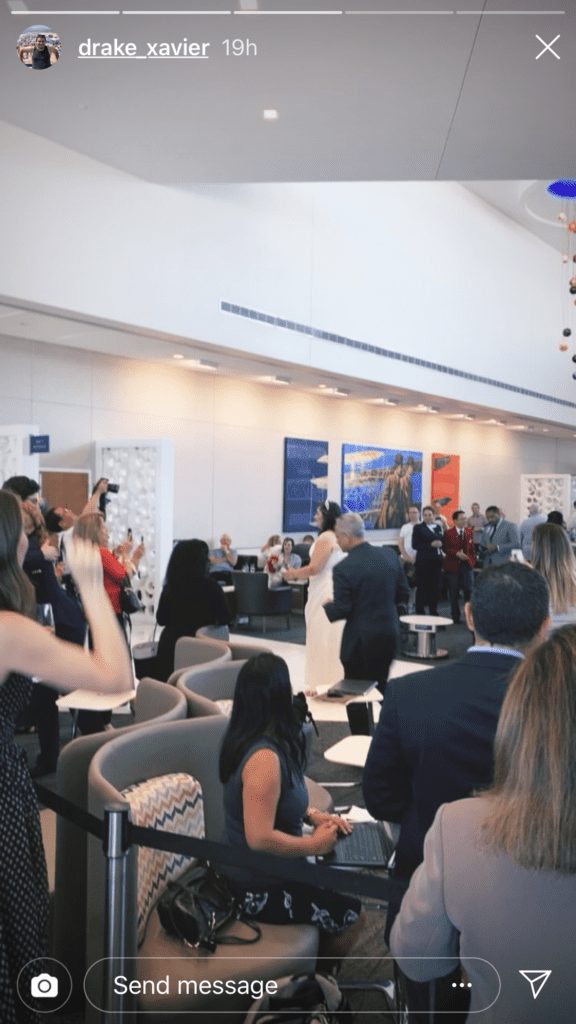 Who needs a buffet plate when there's a wedding cake in the Sky Club?!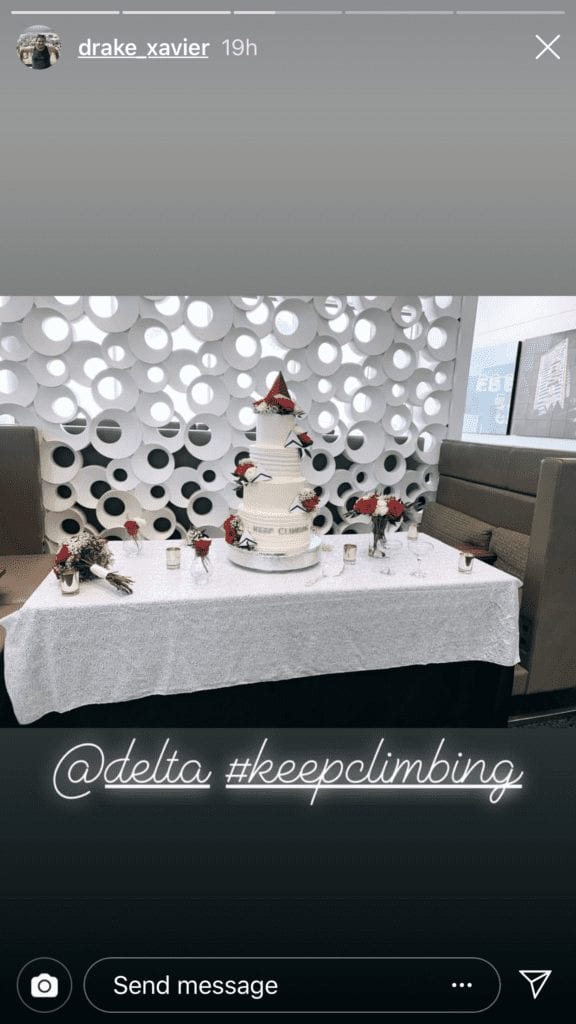 If that's not Delta love, I don't know what is! Cheers to the happy couple.