For all the concern about mass delays and cancellations here in the U.S., no airline around the globe is struggling more than Scandinavia's SAS.
SAS filed for Chapter 11 bankruptcy protection in the U.S. on Tuesday, Reuters reports, a move the airline said was geared toward eliminating a pile of debt that's bound to grow larger after the pilot strike began on Monday. That doesn't mean travelers with SAS tickets should worry the airline will collapse or go under: Airline officials have said they plan to continue flying throughout its financial reorganization.
But as pilots left the cockpit and headed to picket lines, the problems with SAS's operations were stark. The Stockholm-based airline canceled more than 50% of its flights on Monday and nearly 80% of flights by mid-day Tuesday in Europe, according to data from FlightAware.
Airline officials said they hoped to complete a restructuring process through bankruptcy courts in nine to 12 months, aided by another $700 million in upcoming investor backing and the possibility of more from the Danish government, which co-owns the airline with Sweden.
"SAS aims to reach agreements with key stakeholders, restructure the company's debt obligations, reconfigure its aircraft fleet, and emerge with a significant capital injection," the airline said.

The Basics on Airline Bankruptcies
From decades of struggles to the pandemic and the worst crisis in industry history, airlines are no strangers to bankruptcy proceedings.
When it comes to airlines, there are generally two types of bankruptcy: the bad kind, and the good (or not so bad) kind.
Chapter 7: Liquidation. The airline ceases operations and goes out of business.
Chapter 11: Reorganization. The airline restructures its debts while continuing operations.
Every major U.S. carrier has been through chapter 11 bankruptcy, and generally emerged stronger. United and Delta both filed for bankruptcy in the shadow of 9/11. American Airlines did the same in 2011. All three continued flying until they exited bankruptcy.
And while most large U.S. airlines avoided filing for bankruptcy thanks to tens of billions of dollars in taxpayer subsidies to survive the downturn, many major airlines abroad were forced to take that route – or something like it in their home countries.
South American conglomerates Avianca and LATAM both filed for bankruptcy, restructuring their businesses in the process. So did Aeromexico, another close partner of Delta Air Lines. Virgin Australia did too, cutting all of its ultra-long haul flying in the process. Italy's long-troubled Alitalia finally closed up shop, re-emerging as the rebranded ITA Airways.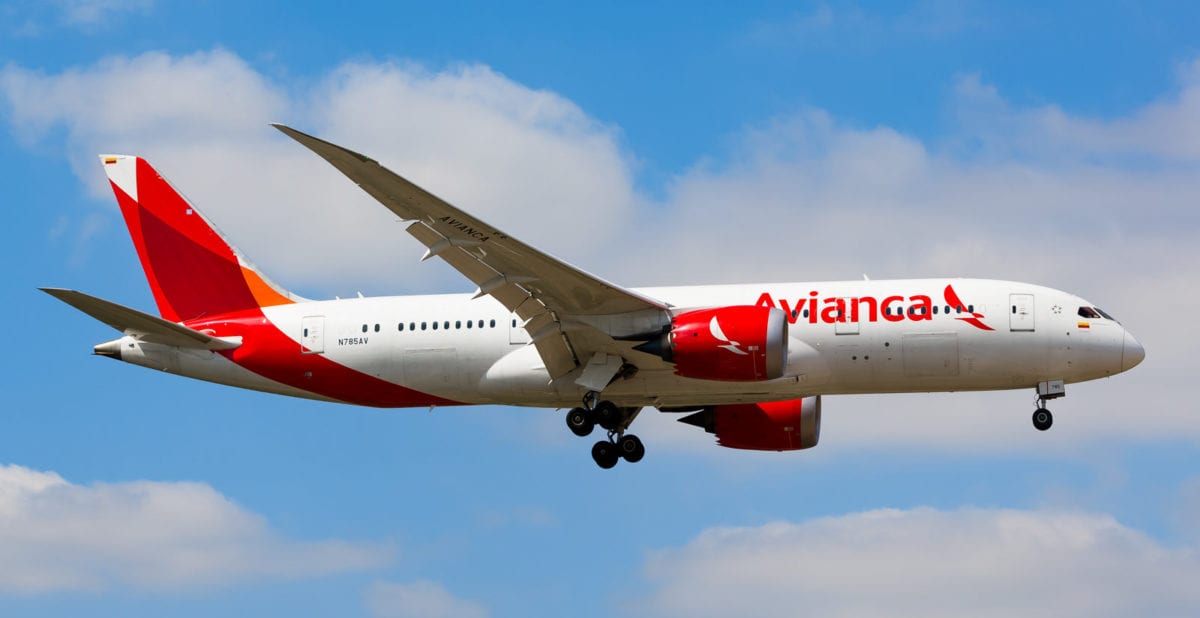 Despite the alarm at the start of the pandemic, few airlines closed up shop altogether. Compass Airlines and Trans States Airlines, two regional U.S. airlines, both went out of business in the spring of 2020. U.K. domestic carrier Flybe collapsed in early March 2020, too.
But overall, the list of airlines that exited bankruptcy proceedings in better shape is much, much longer than those who collapsed.
What to Do If You're Flying SAS
While SAS's long-term odds may be better, there's no question there will be some pain for SAS flyers.
In the near future, the bigger problem is the pilot strike. With more than 400 of its flights canceled just since Monday, mass disruptions are bound to continue until the strike ends. SAS executives gave no indication as to when that strike may end – or even when negotiations between airline brass and pilots would resume.
If you're flying with SAS this summer, it might make sense to start looking into alternatives and backup options. Not because the airline is poised to go under, but because the pilots strike is bound to cause significant issues until it's over.
Thrifty Tip: Always book your flights with a credit card to book travel to ensure you can get your money back – just in case things take a turn for the worse.
But longer term, it sounds like SAS has a solid plan in place to rebuild the airline by reducing its debts and slashing costs. While the pandemic and now a pilot strike haven't helped matters, SAS's issues with running the airline began long before the pandemic.
"For decades, SAS has had too-high costs and too-low productivity compared to its rivals," SAS investor Wallenberg Investments said.
Reducing those costs and debts with the help of the bankruptcy courts would all but assure that SAS continues flying – maybe just with a different route network, fleet, and service onboard come this time next year.
Bottom Line
SAS has filed for chapter 11 bankruptcy, but don't assume that means it's a death sentence for the airline.
Long-term, the bankruptcy process could help put SAS on the right track. Short-term, the ongoing pilot strike could mean some significant cancellations, complicating an already messy summer of transatlantic travel.
Lead photo courtesy of Dylan T via Flickr