UPDATE: Qatar Airways has since confirmed that its new basic business class fares will not apply to award fares booked using miles. The airline says that was communicated as an error.
Qatar Airways is the No. 1 airline in the world, and its Qsuites business class suites are tops, too. But even the best do bad things.
Qatar announced just last week it was unbundling its business class fares, introducing what it calls "Business Class Classic" fares. But we think a better name is basic business class, as these fares don't include lounge access or advanced seat assignment.
Want those perks back? You'll have to pay more now. It seems that no-frills basic economy fares have no boundaries.
At the time, it seemed as though this would only affect cash fares, not award tickets booked with miles. But Executive Traveller gave award travelers a scare this week when it quoted an airline spokesman who confirms that business class award tickets will now book into these unbundled fares. And that's true whether you're booking with American AAdvantage miles, Cathay Pacific AsiaMiles, or Qatar's own Qmiles.
The airline said "booking a business class award flight will receive a Business Class Classic ticket as standard."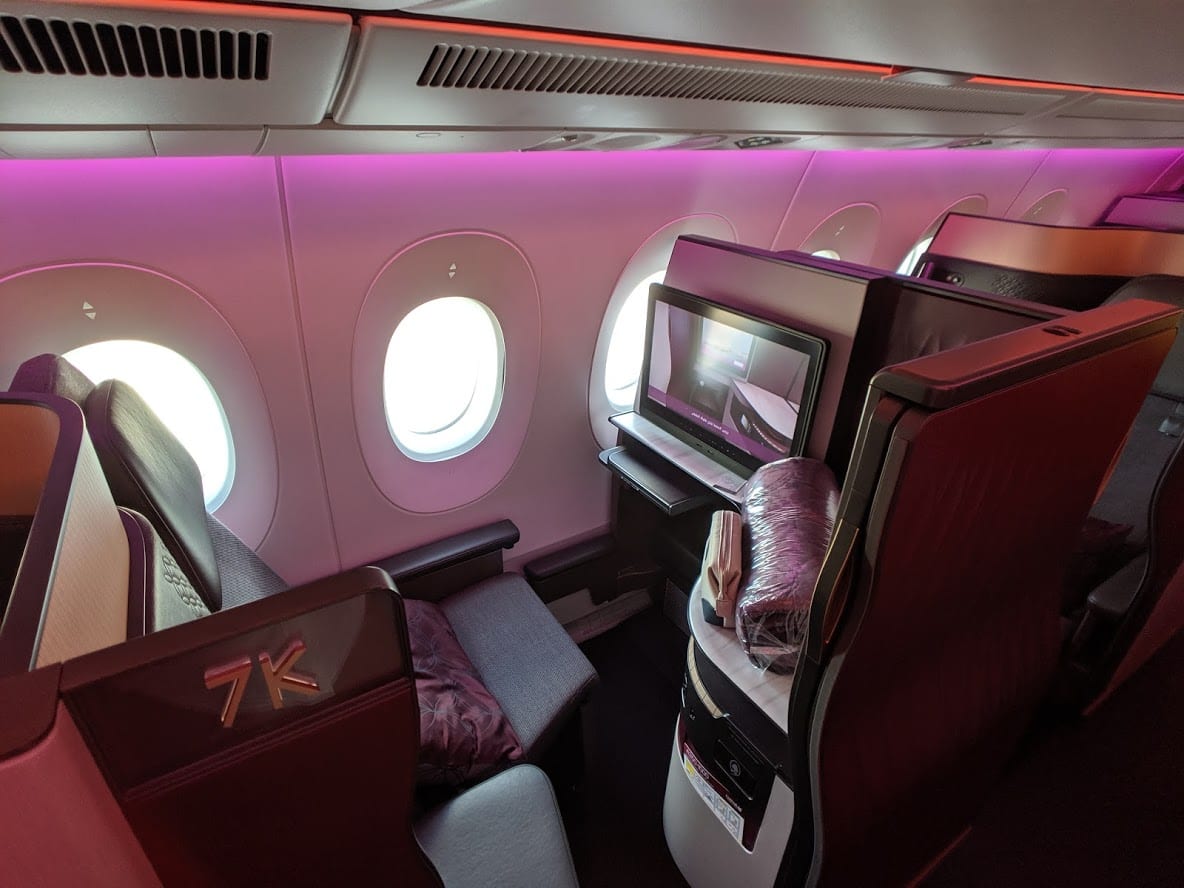 Read our full review of flying Qsuites from Dallas-Fort Worth (DFW) to Doha (DOH)!
That would have been a massive blow. Qatar Airways isn't the first to go basic with business class, as Emirates started the trend last year and Germany's Lufthansa seems poised to follow. But Qatar Airways would be the first to do so with award fares.
Luckily, it seems that was an error. On Wednedsay, Executive Traveller provided an update from an airline spokesman who clarified that the change would not apply to award tickets. That's true whether you book with Qatar Qmiles or another airline program like American AAdvantage miles or Cathay Pacific's AsiaMiles.
"Booking a Business Class award flight will receive the same benefits as before, including complimentary lounge access and seat allocation," the airline clarified.
Of course, that's no guarantee that the change may eventually take place. But for now, it seems that your lounge access and seat selection is safe.
What's Really Going On with Qatar's Basic Business Class?
Is this really what's happening, though? That much is unclear.
One Mile at a Time put it to the test with a recent award booking and found he was still able to select seats and confirmed he would have lounge access. Of course, it may be that Qatar's plans to rob business class awards of lounge access simply haven't carried over yet. Time will tell.
But if basic business class is the new norm when using miles for Qatar Airways, it raises some additional questions and concerns:
If you've already booked a business class award on Qatar, will you get downgraded to one of these unbundled fares? That seems unlikely … but not impossible.
You'll be able to select seats starting 48 hours before departure with these tickets, but will travelers be able to pay a fee to pick a seat sooner?
Want to use a Qatar lounge at the Doha (DOH) airport during your layover? You'll have to pay up, starting at about $123 USD per person for the Al Mourjan Business Class Lounge and $165 USD to get into the incredible Al Safwa First Class Lounge.
Will airlines eventually charge more miles to book into the higher business class award bucket with lounge access and seat selection? Qatar may do it, but that's all-but-impossible when using miles from other airlines like American, British Airways, or Cathay Pacific.
Travelers with status through Qatar Airways or the Oneworld alliance will get some of these perks back. Otherwise, holding the right credit card to get lounge access before your ride in Qsuites and during your Doha layover will solve at least part of this problem.
Bottom Line
Let's not mince words: This stinks.
Basic business class fares are bad enough. Seeing them spread to even award tickets booked using miles is a gut punch for anyone piling up miles to fly Qsuites. It's a substantial downgrade for one of our favorite ways to use American AAdvantage miles.
And we just have to hope this isn't the start of another terrible trend.