Over the past year, budget carrier Primera Air has been aggressively adding nonstop-transatlantic routes between the US and their hub at London's Stansted (STN) airport and elsewhere in Europe. There didn't really seem to be a rhyme or reason as to what routes were added and subsequently, many of the routes have already been canceled.
On Monday morning, Jason Rabinowitz is reporting via Twitter that the airline will be declaring bankruptcy tomorrow (October 2nd, 2018) and will "very likely" be ceasing operations completely.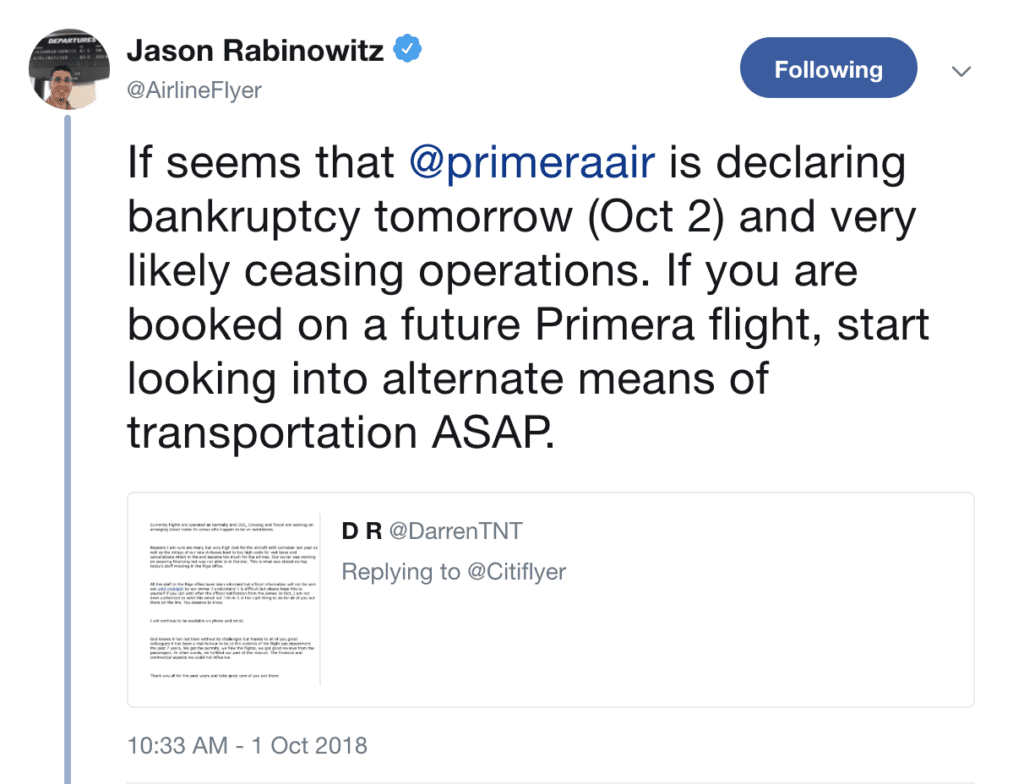 This tweet was in response to a leaked email being circulated, which was sent to employees from Primera Air's Director of Flight Operations. The email can be read in its entirety below.
Our Analysis
Primera has now confirmed this news via a press release. This news doesn't surprise us. Mr. TT flew on their inaugural flight from London's Stansted Airport (STN) to Newark (EWR) back on April 19th of this year. The flight was scheduled to be operated on a fancy new Airbus A321-neo. However, the airline didn't secure the new aircraft from Airbus before the scheduled flight.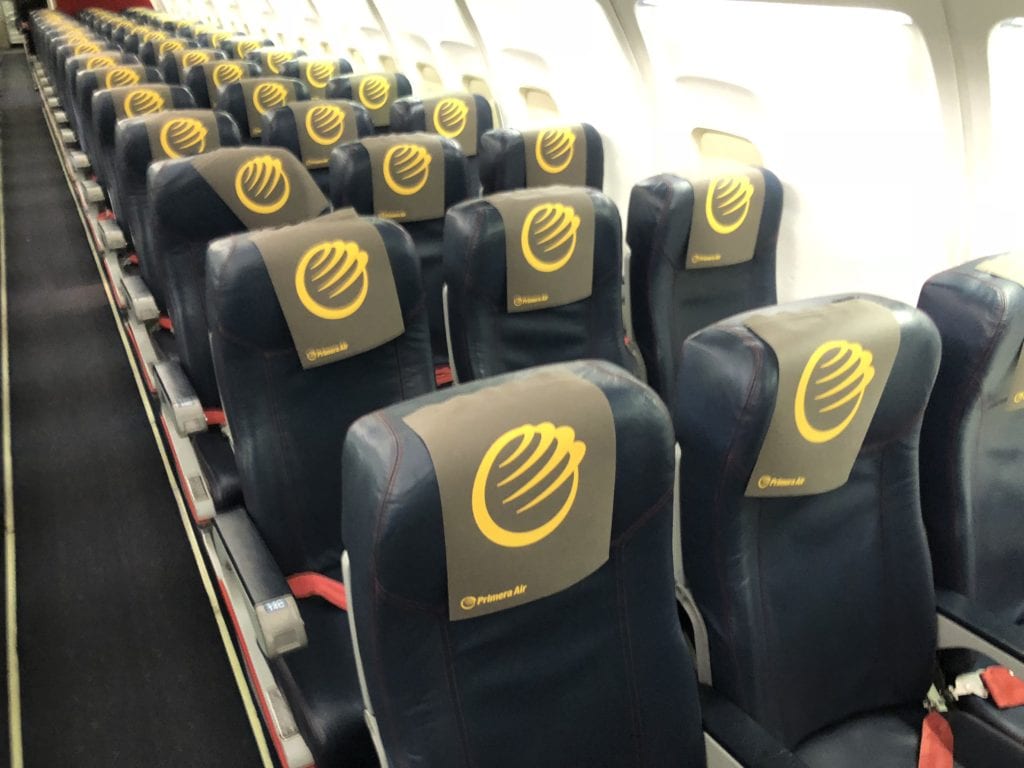 Primera had to lease an old 757 to operate the flight with. Mr. TT said the company that operated the leased aircraft was great, although extremely expensive for Primera. Per the email above, not being able to secure aircraft in time has been an ongoing issue for the airline. This appears to have been an operational & financial nightmare. One in which they ultimately won't be able to overcome.
Per the Press release below, operations are being halted as of Tuesday, October 2nd.
Will You Be Refunded?
Primera has not made this clear in its press release. However, if you have purchased a ticket on a future Primera flight, your best bet is to issue a "chargeback" with your bank and/or credit card company. You can dispute the charge with the notion that you paid for a service and didn't receive it.
There is no guarantee your bank will uphold the chargeback, but there is no reason not to try this. I would imagine most reputable banks will honor it if they want to keep your business.
Bottom Line
If you are booked on a future Primera Air flight you will need to find other accommodations. Primera has made the news official and is no longer open for business.