Norwegian Air is scrapping all its long-haul flights including routes between the U.S. and Europe, the low-cost carrier announced Thursday, a major blow for cheap transatlantic airfare.
Those flights have been suspended since the pandemic first disrupted travel in March 2020. But as it fights to stave off collapse, Norwegian has finally informed employees that those long-haul operations are done – likely for good. Norwegian is getting rid of all its Boeing 787s, the planes it relied on to fly to the U.S. and elsewhere.
"We do not expect customer demand in the long haul sector to recover in the near future, and our focus will be on developing our short-haul network as we emerge from the reorganization process," CEO Jacob Schram said in a statement. If you were booked on one of these Norwegian Air flights, it's canceled and the airline owes you a refund.
Even if you never flew Norwegian, you should thank them for years of dirt-cheap flights to Europe. And their exit from the U.S. could spell trouble as international travel eventually resumes.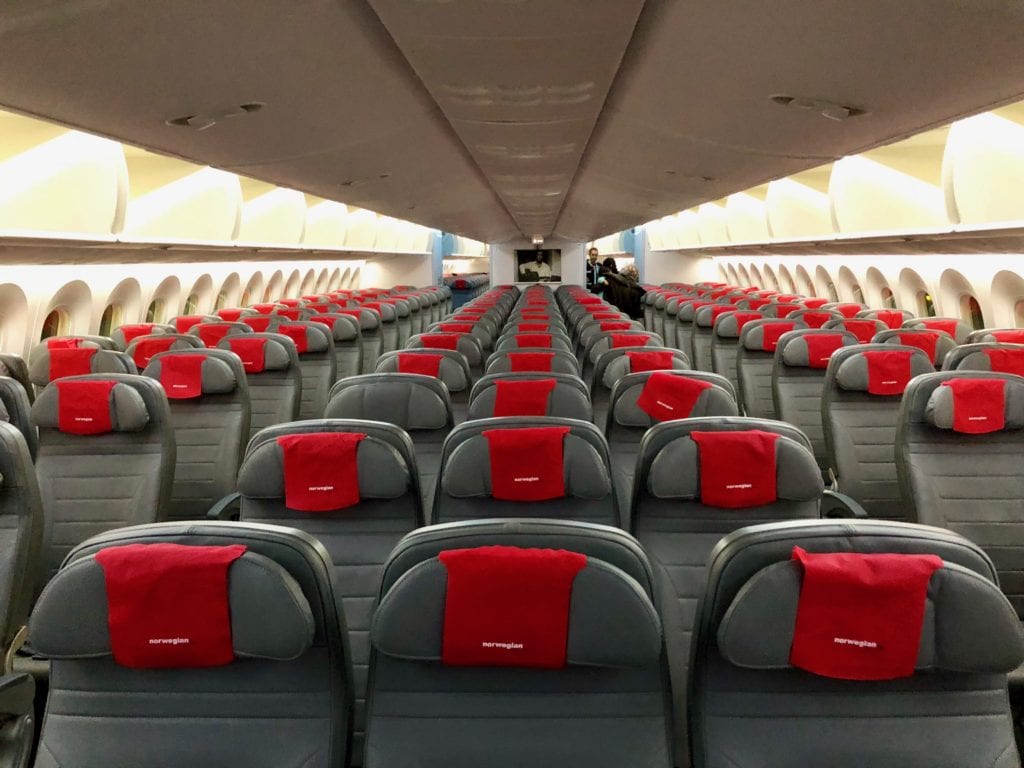 Norwegian stormed onto the scene in the last decade with $99 (or cheaper) one-way fares, emerging as one of the best and most-reliable budget carriers for crossing the Atlantic. At its peak, Norwegian flew to Europe from more than a dozen U.S. cities and had its sight on eventually expanding to more like Minneapolis-St. Paul (MSP), Detroit (DTW), and Philadelphia (PHL).
Together with other low-cost airlines like Iceland's WOW Air, Norwegian helped drive down flight prices to Europe by forcing even major carriers like Delta, United, American, and others to compete on price. And that's a win for travelers seeking a bargain.
But WOW Air is gone. Other budget carriers that flew to Europe like Primera Air have collapsed, too. And now, Norwegian will stop flying transatlantic altogether. And that's unlikely to return.
It's a hail mary for survival for an airline that has been on the brink of collapse for years, long before the pandemic upended travel. We've written extensively about Norwegian's financial woes and route cuts, worrying about what its fate could mean for airfare.
That day has finally come.
Bottom Line
It's no big surprise, but this is still sad to see.
Norwegian and other budget carriers helped drive flight prices to Europe down to record lows. We can only hope another budget airline takes its place on these routes once travel returns.