At long last, nonstop flights connecting the U.S. and the incredible Southeast Asian country of Vietnam are coming. And even the ongoing pandemic won't stop them.
Vietnam Airlines is set to launch flights from San Francisco (SFO) to Ho Chi Minh City (SGN) on Sunday, Nov. 28, starting with two flights per week each way, the carrier announced Tuesday. Those flights were not yet available for sale as of early Wednesday morning.
The timing is a tad strange, as Vietnam still doesn't allow American tourists – like much of the rest of Asia. The airline may be banking on filling planes with cargo for now, hoping to generate some buzz with a brand new route and eventually adding more weekly flights when travel reopens. Check our country-by-country guide on international travel restrictions!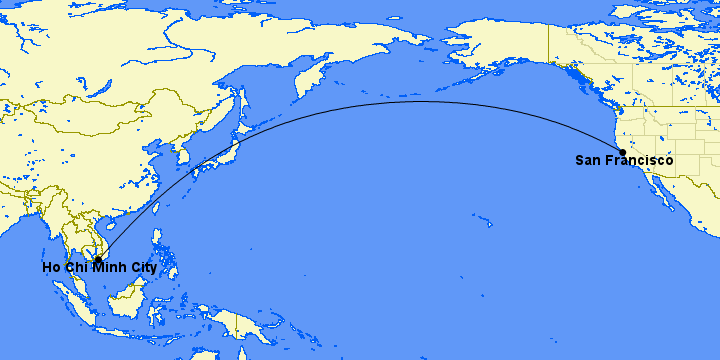 But this is a landmark moment: It'll be the first-ever nonstop service between the U.S. and Vietnam. And it's been a long time coming.
What Nonstop Flights to Vietnam Mean & What's Next?
Airlines have been pushing for more than a decade to open up a direct route between the countries. They cleared a massive regulatory hurdle back in 2019, when the U.S. Federal Aviation Administration finally gave Vietnam its top-tier, Category 1 safety rating – a necessary step for nonstop flights.
Vietnam Airlines is a member of the SkyTeam Alliance, which makes it a partner airline with Delta. That means you may soon be able to book flights to Vietnam using Delta SkyMiles – though after a series of SkyMiles devaluations when booking partner carriers, don't expect a bargain.
Our team has flown Vietnam Airlines shorthaul within Asia and found it's a comfortable experience. And it may be even more comfortable crossing the Pacific Ocean thanks to how Vietnam Airlines is planning to pull off the ultra-long flight.
Because of weight restrictions necessary to make the 14-plus-hour journey between the U.S. and Vietnam, the airline has said it will keep nearly a third of the seats onboard empty, according to an English translation of the CEO's remarks reported by VnExpress. That will mean a lot of empty seats (and extra space to stretch out) onboard the Boeing 787-9s and Airbus A350s that Vietnam Airlines plans to fly.
No matter the cost, a marquee route for any growing airline, opening up new ways to reach a country that has rapidly emerged as a hub for both businesses and tourists. Cities like Hanoi, Ho Chi Minh, Hoi An, Da Nang, and others have helped put Vietnam on the map.
But for years, getting to Vietnam has required connecting through Singapore (SIN), Tokyo, Taipei (TPE), or other major hubs throughout Asia.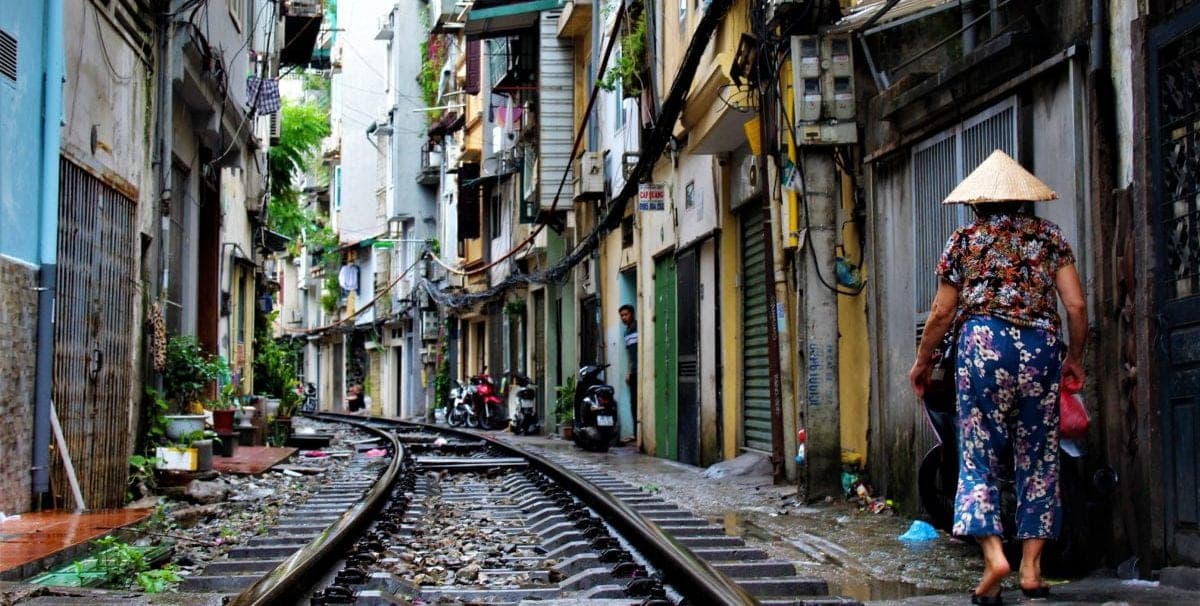 Check out our guide to exploring Hanoi, Vietnam!
That's changing. And Vietnam Airlines will likely have company soon.
Startup carrier Bamboo Airways has also been pushing for direct service to the states for years. The airline has requested federal clearance to fly between Ho Chi Minh and a handful of U.S. cities, including San Francisco, Los Angeles (LAX), Seattle (SEA), and others.
Bottom Line
It may seem like strange timing, but forget that for a moment. This is just exciting.
As the world opens back up for travel, a new way to get straight to one of the most exciting countries on the planet is on the map. Vietnam Airlines will launch the very first nonstop flights between its home country and the U.S. before the end of the month. And we're betting even more nonstop flights to Vietnam aren't far behind.
Lead photo courtesy of Bruno Geiger via Flickr