Sun Country Airlines has transformed rapidly from Minnesota's beloved hometown and old school airline to a low-cost carrier, adding bag and seat selection fees, selling off to a New York private equity firm, and removing first class seats in favor of a tighter arrangement.
Its next act? A public airline – maybe.
The airline's chief executive, Jude Bricker, told Skift that it's preparing for an initial public offering as soon as April 2020.
"Our earnings are supportive," Bricker said. "I think there's a market for an airline that is growing."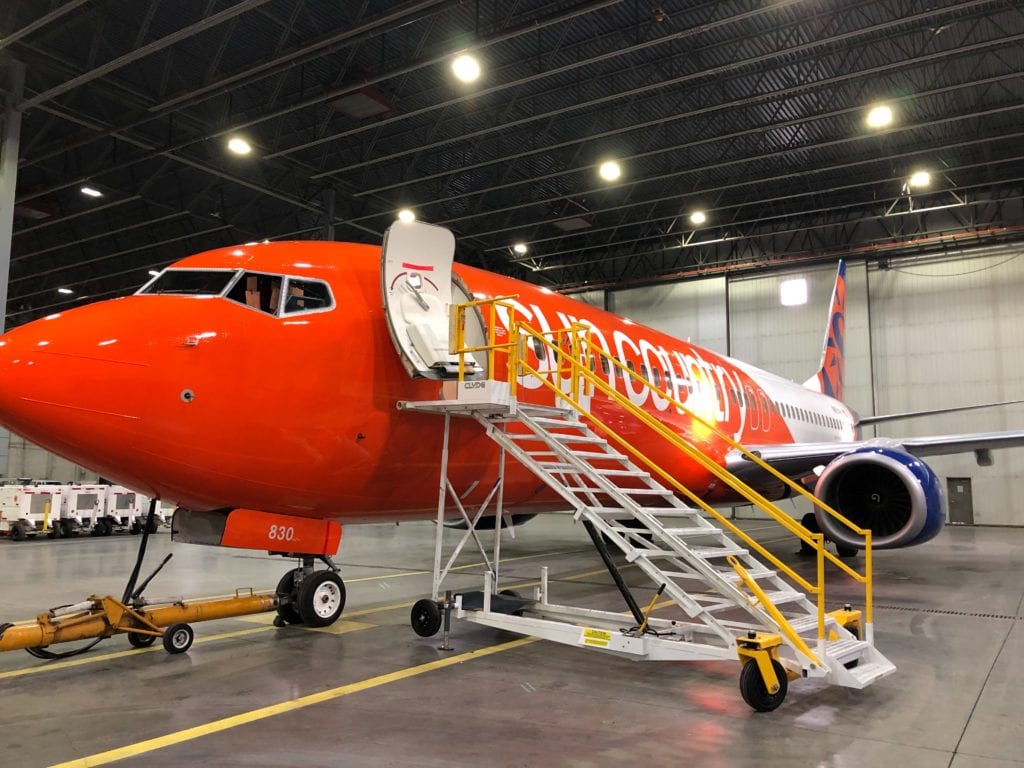 All three major U.S. airlines are public companies, as are Southwest, JetBlue, and Alaska. And so is Spirit, which went public in 2011. But Spirit is the last ultra-low cost carrier to go public, after Frontier abandoned its plans in 2017 for an initial public offering.
And Sun Country occupies an interesting space among airlines: It's certainly not the full-service airline it once was, but it's not quite a bare-bones budget flyer, either.
While it has quickly lost the faith of hometown flyers with its budget-cutting ways, it hasn't quite sunk to the level of Spirit or Frontier. Legroom on its refurbished planes is tight, but the airline went with better-padded seats than the slimline seats you'll find on its low-cost competitors. More recently, the airline rolled out one of the most generous change and cancellation policies in the industry.
So it appears that Sun Country is making a bet on a middle ground – and asking investors to do the same. One problem? Sun Country is relatively tiny.
With just 32 planes in its fleet, it's a fraction the size of even Spirit and Frontier. And though it's trying to spread its wings with new routes beyond its Minneapolis-St. Paul (MSP) hub, it has struggled to gain traction elsewhere.
"We are small, and we are different," Bricker said. He also said he sees an opening now for Sun Country to go public.
"We just want to be ready for it, if it is open for us," he added. "If it's not, we will wait."
Bottom Line
Talk about an interesting next chapter for Sun Country. The airline has lost a lot of once-loyal hometown fans as it's charted a new – and more profitable – course. Will investors bite?
Lead photo courtesy of Dave Montiverdi via Flickr