Knock on wood, but here in the U.S., airlines seem to have found their footing and avoided dragging the mass disruptions from earlier this summer into July and beyond. But over in Europe, things just seem to be getting worse – especially for travelers moving through the continent's largest airports.
London-Heathrow (LHR) is a mess, with a mountain of lost baggage and the airport capping daily passengers, forcing airlines to stop selling tickets and rework their schedules all the way through the summer and into the fall. Amsterdam (AMS) has seen long lines and continuous problems all summer, culminating in a warning last week that the airport simply could not handle checked bags. Scandinavia's SAS canceled thousands of flights earlier this month amid a pilot's strike and bankruptcy filing. Cancellations, delays, and long waits from security to customs lines have become the norm traveling through Europe this summer.
Now it's Lufthansa's turn for trouble. As the German airline's ground workers go on strike this week, Lufthansa is preparing to cancel nearly all its flights in and out of its Frankfurt (FRA) and Munich (MUC) hubs on Wednesday, Reuters reports. And more cancellations and delays are expected throughout the week.
Data from FlightAware shows Lufthansa has already preemptively canceled 520 flights and counting for Wednesday – 60% of the airline's schedule for the day. But the airline's problems are already underway, with nearly a third of flights canceled by mid-afternoon today in Germany.
Lufthansa's ground workers strike was expected to begin and end on Wednesday, as crews push for a nearly 10% pay increase. But the airline warned to expect more delays and cancellations stretching throughout the week, with 130,000 passengers and counting affected by the disruptions.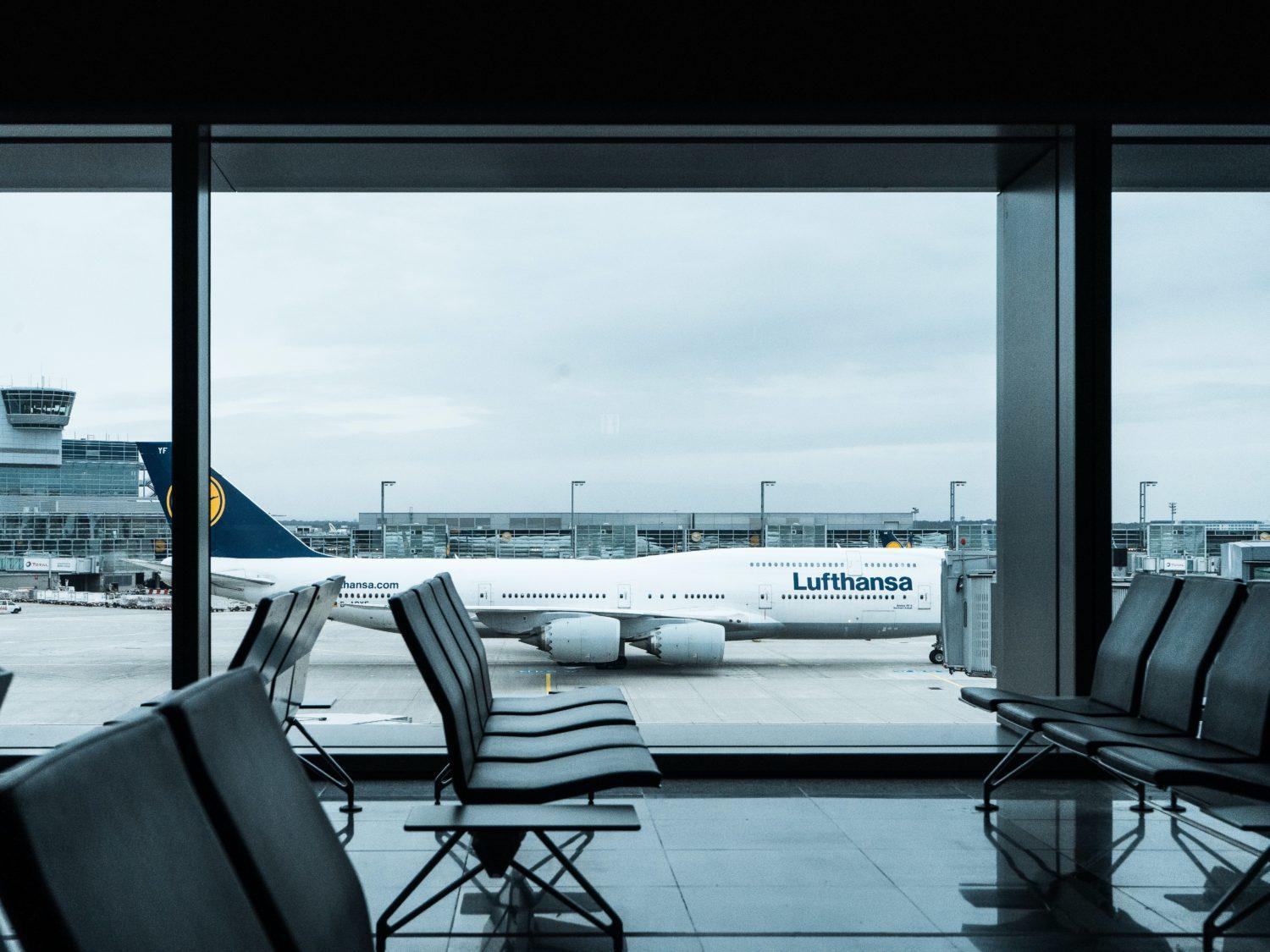 Read our tips for how to survive (or even avoid) flight delays and cancellations this summer!
After shrinking to survive the worst of the pandemic, airlines and airports near and far have been stretched to the breaking point as travelers have returned to the skies this summer. The European air travel industry, in particular, has been caught flatfooted by the explosion in travel demand. And that's been exacerbated by long-simmering labor issues, with airport staff and airline crews across Europe pushing for better wages coming out of the pandemic.
London's hectic Heathrow airport has been the poster child for dysfunction all summer. Typically the busiest airport in Europe, the privately run airport kneecapped itself – and travelers' summer plans – earlier this month by demanding that airlines stop selling additional tickets and capping departures at 100,000 passengers a day. The airport initially put that cap in place through early September but has since extended it through October, resulting in some drastic schedule changes for travelers heading to or from the United Kingdom.
And the airport's CEO suggests that the constraints at Heathrow and across could last for another year or more.
"It's absolutely possible that we could have another summer with a cap still in place. It's going to take 12 to 18 months, and not just at Heathrow," John Holland-Kaye told Bloomberg News.
Bottom Line
Europe's terrible, horrible, no good, very bad summer just seems to be getting worse.
Lufthansa is bracing for 1,000-plus cancellations this week as its ground staff go on strike. And that's just the latest series of mass disruption we've seen as Americans and Europeans flood the continent for the first time in more than two years, pushing Europe's air travel industry to its limits.
To borrow the cliche, pack your patience if you're heading to Europe anytime soon … and for your own good, put it in a carry-on bag rather than checking luggage.