The U.S. Department of Justice officially sued to block JetBlue's proposed purchase of Spirit Airlines this week, arguing that the combined airline would essentially remove the country's largest budget airline and drive up flight prices in the process.
JetBlue emerged as the victor in the unlikely courtship of Spirit last summer after a long and often bitter bidding war, eventually winning over Spirit shareholders with a $3.8 billion package. The two carriers combined would be the country's fifth-largest airline, but would end up looking much more like JetBlue than Spirit: In with JetBlue's free snacks and gate-to-gate Wi-Fi, out with Spirit's knee-crunching legroom and barebones fares at rock-bottom rates.
The airlines tried to spin the proposed merger as a potential win for consumers, saying a bigger JetBlue would be able to better compete on price with the likes of American Airlines, Delta, Southwest, and United. But, federal regulators didn't see it that way.
"By acquiring Spirit, JetBlue will eliminate the largest ultra-low-cost carrier in the United States," Attorney General Merrick Garland said in a statement after filing the lawsuit on Tuesday. "If not blocked, the merger of JetBlue and Spirit would result in higher fares and fewer choices for tens of millions of travelers across the country. The Justice Department is suing to prevent that from happening."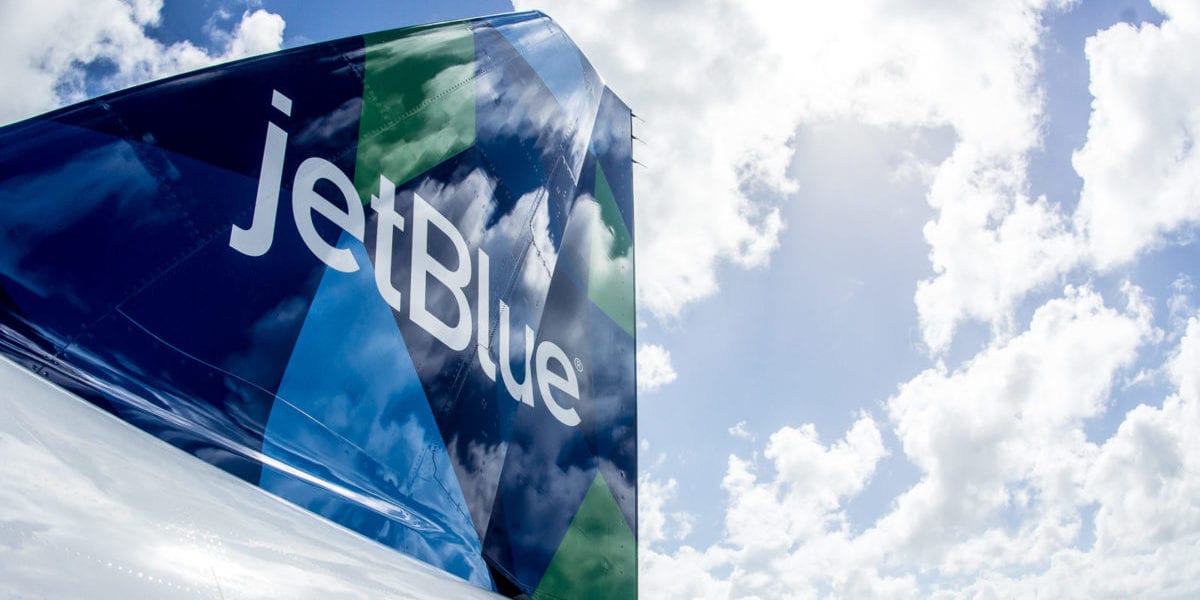 JetBlue's proposed takeover was sure to face an uphill battle from the very start. President Joe Biden's administration has taken a hard line against mergers and consolidation across the economy. And JetBlue is already in court along with American Airlines after the Justice Department sued the pair over their Northeast Alliance partnership.
Executives from JetBlue and Spirit made clear they expected the lawsuit and would plow ahead to fight for their merger in court.
"We believe the DOJ has got it wrong on the law here and misses the point that this merger will create a national low-fare, high-quality competitor to the Big Four carriers which – thanks to their own DOJ-approved mergers – control about 80% of the U.S. market," JetBlue CEO Robin Hayes said in a statement.
Surprise or not, it's just another turn in the long, puzzling saga surrounding the budget airline that countless travelers love to hate.
The saga started more than a year ago with Frontier Airlines, which announced a deal with Spirit to merge into one ultra-low-cost carrier. But JetBlue swept in with a surprise bid, offering 40% more than Frontier and eventually sweetening the deal even more. After months of contentious back-and-forth, Spirit shareholders eventually turned away Frontier and sided with JetBlue.
While the marriage between Spirit's barebones fleet and JetBlue's customer-friendly brand might have seemed odd, it's all about planes, gates, and people. More pilots, flight attendants, and planes from Spirit could allow JetBlue to grow much faster as travel rebounds.
But just as JetBlue's winning bid didn't guarantee the deal would go forward, the department's lawsuit doesn't squash the deal altogether. JetBlue and Spirit could win in court, or the federal government could extract concessions in exchange for allowing the merger to move ahead, like forcing JetBlue to relinquish valuable slots at airports like its New York City (JFK) hub.
The Justice Department didn't have to look hard for fodder to make its case against the merger – the two airlines did some of that work themselves. In a presentation to investors back when it was trying to fight off JetBlue's hostile takeover bid, Spirit itself said JetBlue's takeover would result in higher fares.
The Justice Department included that slide in its legal filing.
Both airlines have been clear from the start that they know regulatory approval is no slam dunk. Case in point: One of the marquee pieces of JetBlue's offer for Spirit is a $70 million breakup fee paid to Spirit if the deal falls apart – and a whopping $400 million payout straight to Spirit's shareholders.
It would be the biggest airline merger since Alaska Airlines acquired Virgin America back in 2016. JetBlue and Spirit have repeatedly pointed at far bigger mergers that previous administrations have allowed to move ahead in the last two decades, like Delta's acquisition of Northwest Airlines and American Airlines' merger with U.S. Airways.
Though a combined JetBlue-Spirit would still be much smaller than those massive airlines, the Biden administration clearly wanted to send a signal that any further consolidation in the airline industry will be a tough sell.
"Four airlines – American, Delta, United, and Southwest – control close to 80% of the market. We allege that JetBlue's proposed takeover of Spirit will only exacerbate concentration and further stifle competition in the airline industry," Garland said.
Bottom Line
It's not over yet.
This federal lawsuit to block JetBlue's proposed acquisition of Spirit had been in the works for weeks and was widely expected. JetBlue's plan to take over Spirit isn't dead – it just enters the courtroom.