JetBlue made its first hops across the pond in summer 2021 with long-awaited nonstop service to London. Now, the airline is getting ready for its follow-up act.
The New York-based airline announced on Wednesday it will start nonstop flights to Paris-Charles de Gaulle (CDG) in summer 2023. It's unclear exactly when that new service will start, though JetBlue said it will begin with flights from its New York City (JFK) hub, eventually adding nonstop service from Boston (BOS) later.
Flights aren't expected to go on sale for at least a few months. But if JetBlue follows the pattern they set when launching flights to London years ago, we're bound to see some great deals as the airline seeks to shake up the transatlantic market once again.
"The response to our London service is proof that combining great service with low fares works. We can't wait to bring our reimagined Mint and core offerings to Continental Europe's most visited city," CEO Robin Hayes said in a statement.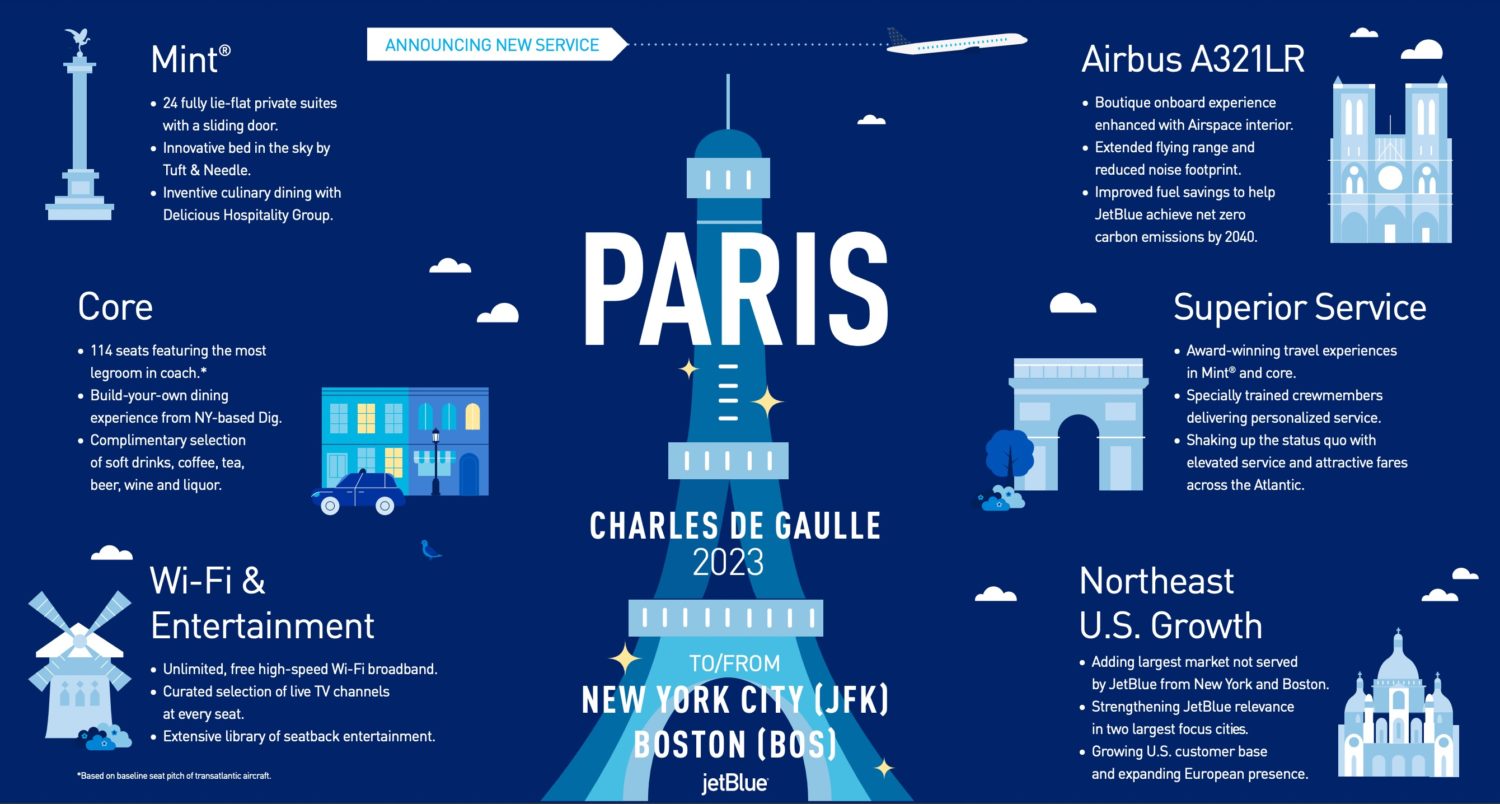 Each of JetBlue's Airbus A321LR's is equipped with 93 standard economy seats, with 32 inches of legroom. There are 24 "Even More Space" seats with extra legroom – offering up to 37 inches of pitch at each seat.
But at the front, there are some of the most comfortable business class seats you'll find on a narrowbody jet. There are 24 JetBlue Mint Suites laid out in a 1-1 configuration, each with a closing door for privacy. That includes two "Mint Studios" at the nose that have even more space than standard Mint suites. There's additional storage and even space for a friend to belt in and enjoy a meal or movie during the flight. You can book these Studios for an additional fee.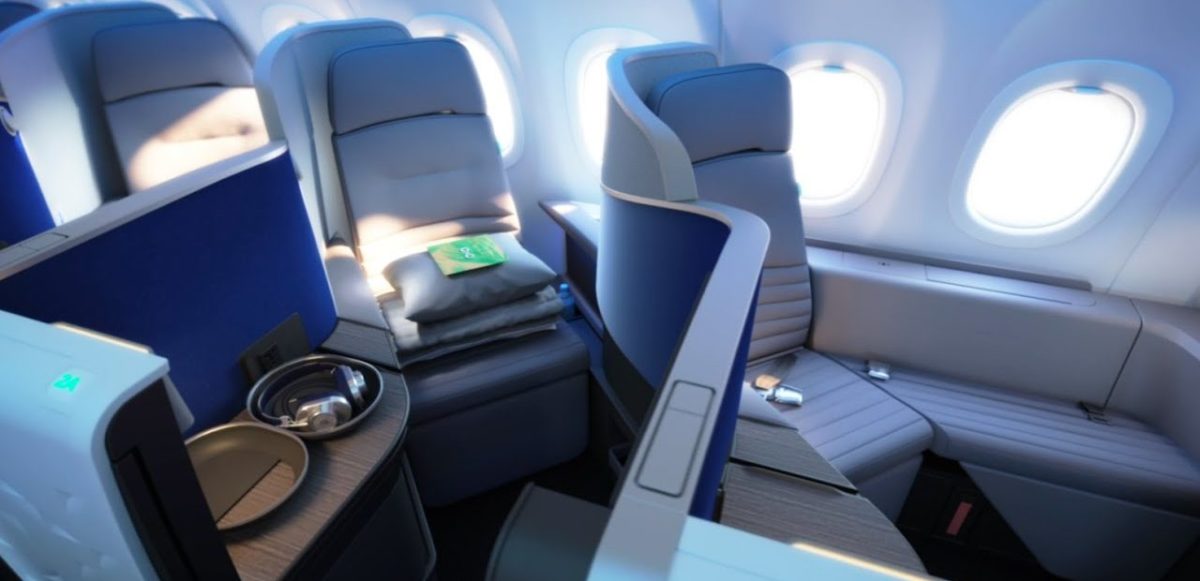 JetBlue had been hinting that it would expand its list of European destinations for months, and Paris was always a safe bet. The airline pointed out the City of Lights is "the largest European destination not currently served by JetBlue from its two Northeast focus cities" – not to mention, the second biggest transatlantic route after flights connecting the U.S. and London.
The success of JetBlue's London operations likely gave the airline a vote of confidence it was time to look beyond the U.K. After years of dropping hints, JetBlue finally confirmed flights from JFK to London would begin in summer 2021. Though the airline initially targeted smaller airports like London-Gatwick (LGW), it was able to snag enough vaunted slots to offer flights into London-Heathrow (LHR), too.
This past summer, JetBlue finally added nonstop flights to London from Boston, too. Today, the airline offers five flights a day to London, with service into both Gatwick and Heathrow.
This is a breaking news story, check back for updates.