In the midst of a pandemic that has forced the airline to suspend many flights and warn of deep looming staff cuts, JetBlue announced Thursday it will launch 30 new routes over the summer and fall.
It's a sign that airlines are starting to feel more bullish about travel demand recovering over the summer. Or, in many cases, JetBlue is just doing its best to stick it to its competitors.
The new routes run the gamut. There will be new cross-country flights from Newark (EWR) to both San Francisco (SFO) and Los Angeles (LAX) with JetBlue's vaunted Mint service – a direct shot at United. There are many new flights from the East Coast to vacation destinations like Las Vegas (LAS) and throughout Florida. And JetBlue is also beefing up its presence at some of its existing outstations, like Minneapolis-St. Paul (MSP).
The new routes are set to start between late July and early October.
"We've selected routes where customers are showing some interest in travel again and where our low fares and award-winning experience will be noticed," said Scott Laurence, JetBlue's head of revenue and planning.

A New Way to JFK
The addition of flights between Minneapolis-St. Paul (MSP) and New York City (JFK) will be welcome news to Minnesota-based travelers – but maybe a bit puzzling too.
JetBlue first launched flights to Minneapolis in 2018 with direct service to Boston, flying out of Minneapolis airport's Terminal 2. The flight's popularity led travelers to wonder when JetBlue would expand in Minneapolis, perhaps flying to its New York City hub or Fort Lauderdale (FLL).
Read more: Our review of JetBlue's inaugural flight from Minneapolis to Boston
But as coronavirus caused travel to plummet, the airline suspended those flights in early May along with a handful of other cities. JetBlue said all those suspended flights will resume early next month – schedules show its nonstop flight from Minneapolis to Boston will restart July 1.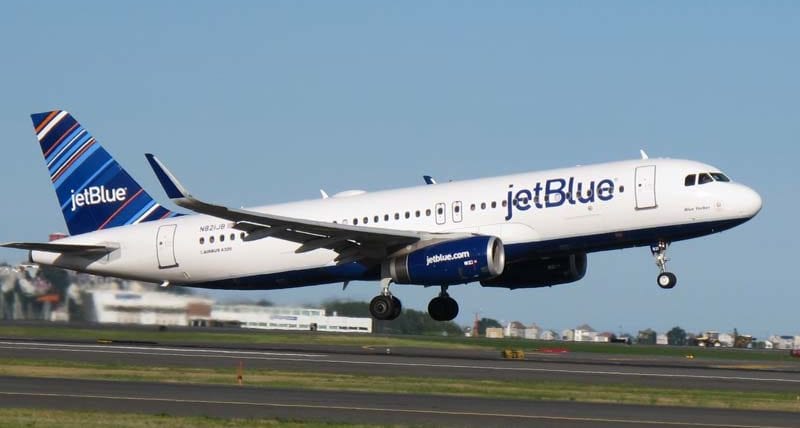 By adding flights to New York, JetBlue joins a crowded market – and that new competition could result in even lower fares for flights. Delta, the airport's dominant carrier, flies to JFK as well as both Newark (EWR) and New York City-LaGuardia (LGA). United and Sun Country fly to Newark, while American Airlines typically flies to LaGuardia. Some of those flights have been put on hold due to coronavirus.
JetBlue plans to fly between Minneapolis and New York City up to twice daily – but don't expect more than a daily flight in the near future.
Bottom Line
The timing may seem odd, but this is exciting news. A handful of new JetBlue routes across the country means more competition. And more competition almost always means lower prices.