After years of hype and setbacks due to the pandemic, JetBlue is making it official: It will commence flights from New York City (JFK) to London-Heathrow (LHR) later this summer – with more transatlantic options on the way.
The New York-based airline's first-ever flight to London is set to take off Aug. 11, 2021, the airline announced Wednesday. Flights will be on an Airbus A321LR, narrowbody planes built to make the long flight across the pond. JetBlue has outfitted these planes with a brand new JetBlue Mint cabin up front, where every seat is a suite with a closing door. And even in economy, passengers can build their own meals with a selection of both multiple entrees and sides.
Flights went on sale early Wednesday morning at JetBlue.com, with JetBlue basic economy fares (dubbed Blue Basic) starting at just $595 roundtrip and hovering around $1900 roundtrip in JetBlue Mint – a bargain for transatlantic business class. Fares weren't immediately available through other platforms like Google Flights. All JetBlue fares booked by May 31 get free change and cancellation.

And more flights are coming. JetBlue is expected to add flights from New York to London-Gatwick (LGW) starting Sept. 29 and bring service between Boston and Great Britain in summer 2022. While the U.K. isn't welcoming American travelers just yet, that's expected to change in the coming weeks or months.
JetBlue had initially planned to fly into some of London's smaller airports, as securing slots to fly in and out of the mammoth Heathrow is a challenge. But JetBlue executives said the pandemic "has opened doors to London's two busiest airports," allowing the airline to bring its famed Mint service to one of the busiest international corridors in the world – and with a lower price tag.
"JFK-LHR, the single largest international air travel market from the U.S., has long suffered from outrageously high fares for far too long, especially in premium cabins. We're ready to change that with a price point and experience that will impress even the most discerning transatlantic flyers," CEO Robin Hayes said in a statement.
Daily flights to London-Heathrow are scheduled to leave New York City at 10:10 p.m. and land in London at 10:10 a.m. Return flights from London will depart daily at 6:10 p.m., landing in New York at 9:43 p.m.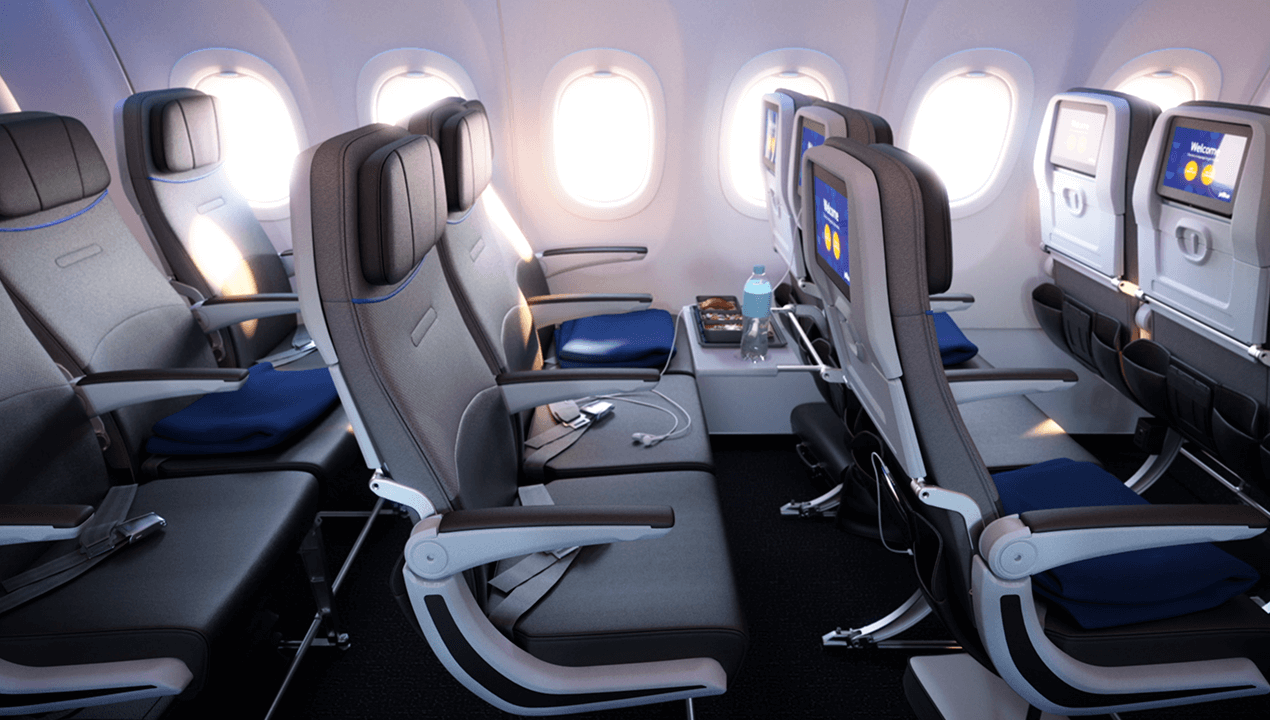 Each of JetBlue's Airbus A321LR's is equipped with 93 standard economy seats, with 32 inches of legroom. There are 24 "Even More Space" seats with extra legroom – offering up to 37 inches of pitch at each seat.
And at the front, there are 22 Mint Suites – including two "Mint Studios" at the nose that have even more space than standard Mint suites. There's additional storage and even space for a friend to belt in and enjoy a meal or movie during the flight. You can book these Studios for an additional fee, starting around $130 each way.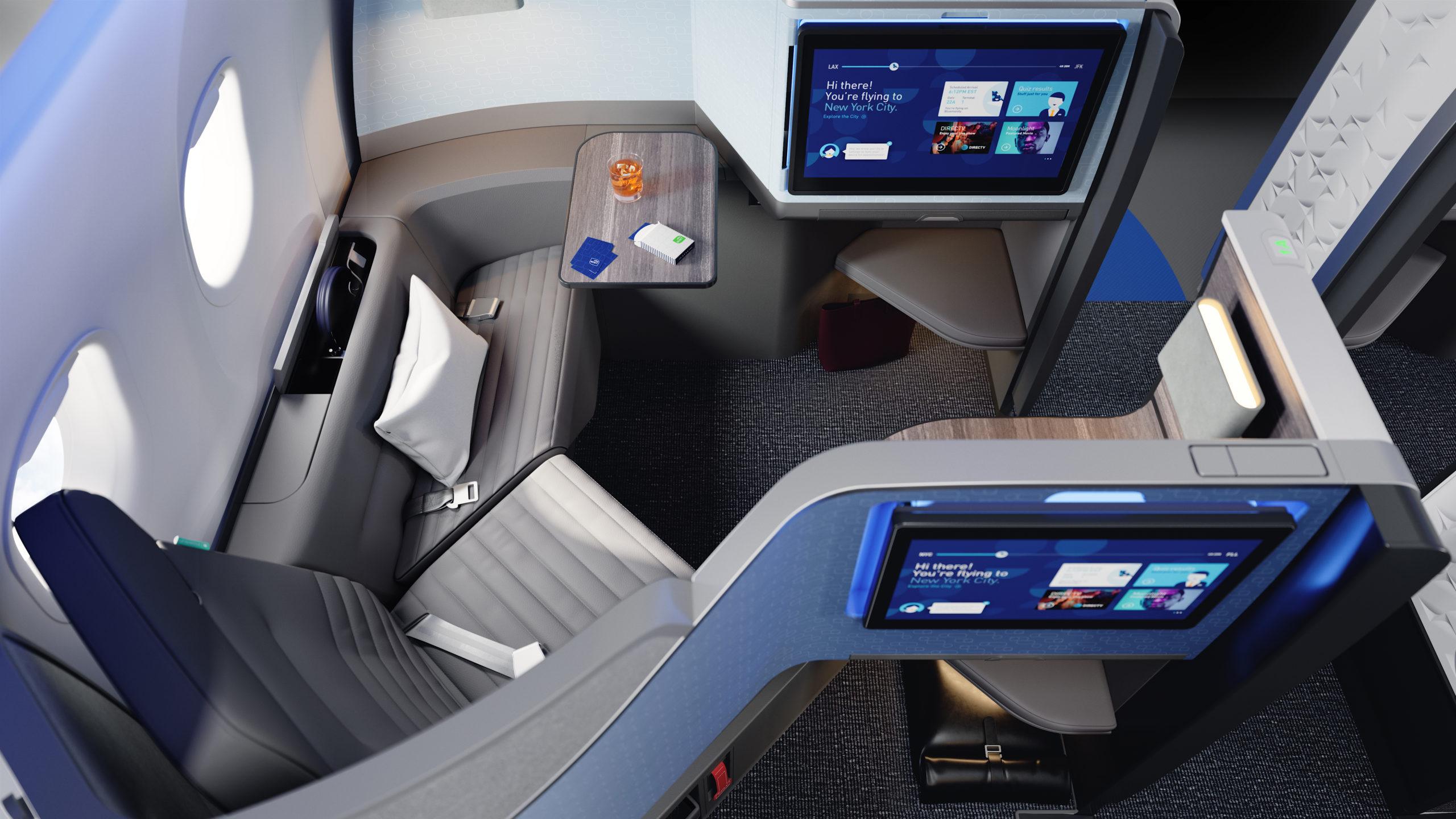 This flight has been in the works for years. After years of stoking rumors and promising flights to London were coming, JetBlue finally confirmed its plans to launch transatlantic service in early 2019.
Bottom Line
It's happening. It's finally happening.
JetBlue is set to launch its long-awaited flights to London on Aug. 11, adding more options from New York City soon after as well as service from Boston in summer 2022.