This morning, JetBlue quietly announced new service from Minneapolis to Boston's Logan International Airport on May 3, 2018. Flights are already bookable on JetBlue.com and Minneapolis is listed as a new destination. Seats start at $89 one-way.
"As the largest airline in Boston we are answering calls from our customers who have long asked us to offer our great service and low fares on this important route. Adding Minneapolis–Saint Paul to our map will give Twin Cities travelers a refreshing new choice in the air with JetBlue's long list of perks not matched by any other airline in the market." – John Checketts, vice president network planning, JetBlue.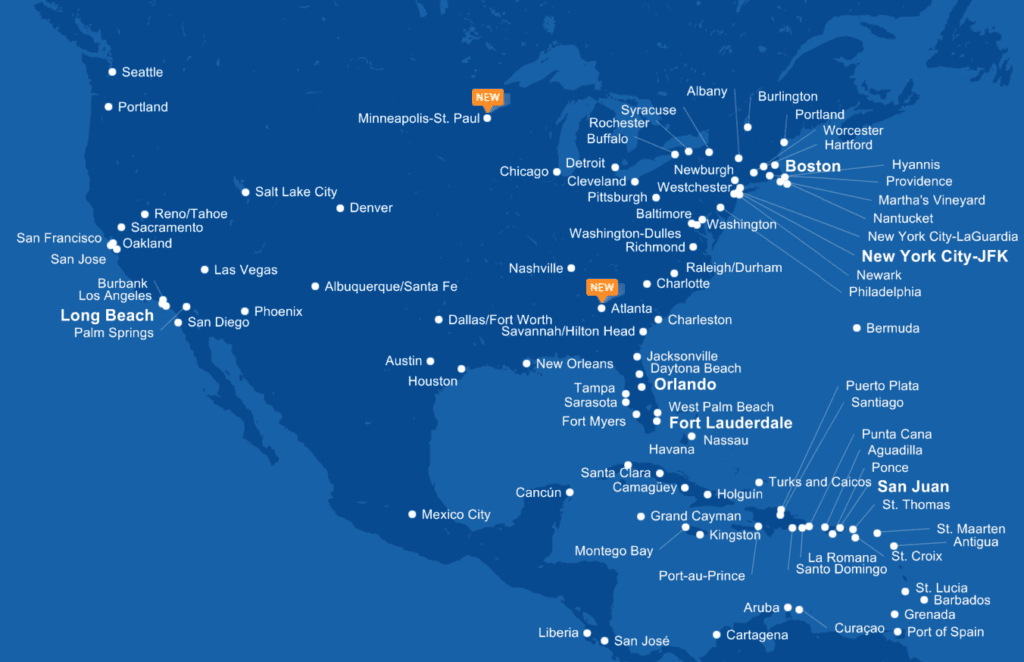 Flights are already bookable on JetBlue.com with the inaugural MSP – BOS flight taking off at 10:44am on May 3, 2018. I booked a seat on the inaugural, and I'll hopefully see some of you there.
It's still not yet known if JetBlue will fly out of Terminal 1 or 2 (rumor is Terminal 2). Flights will be 3x daily. Flights to Boston will provide access to 60 cities in JetBlue's network in the US and Caribbean.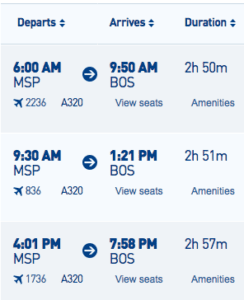 I would expect another future route to be added to JetBlue's base in Fort lauderdale (FLL), which would offer better access to JetBlue's network in the Caribbean and South America. Other possible future routes include JetBlue's other hubs in New York (JFK), Orlando (MCO), and Long Beach, CA (LGB).

Amenities?
JetBlue offers free gate to gate WiFi on every plane and also doesn't charge for seat assignment or carry-on bags. The best part is they offer 34″ seat pitch on most planes, which is 3-4″ more legroom than Delta. Heck yes.
Bottom Line 
JetBlue's entry into the MSP market will bring in a more comfortable product, offer more routes, and should drive down prices. Delta continues to have a significant market share of over 50% but Southwest and Sun Country have slowly chipped away at it. I bet the suits down in Atlanta aren't pleased this morning to hear Delta's got new competition in town.
Subscribe to our Newsletter, like us on Facebook, and follow us on Twitter & Instagram