Hong Kong Airlines announced Friday it would cut nonstop flights to Hong Kong (HKG) from San Francisco (SFO), one of its three North American gateways.
The fledgling carrier's flights in and out of San Francisco will stop as of Oct. 5, leaving only Los Angeles (LAX) and Vancouver (YVR) in its North American route network. The airline began alerting passengers of the cancellations Friday morning, and promised it would continue flying to LAX and YVR.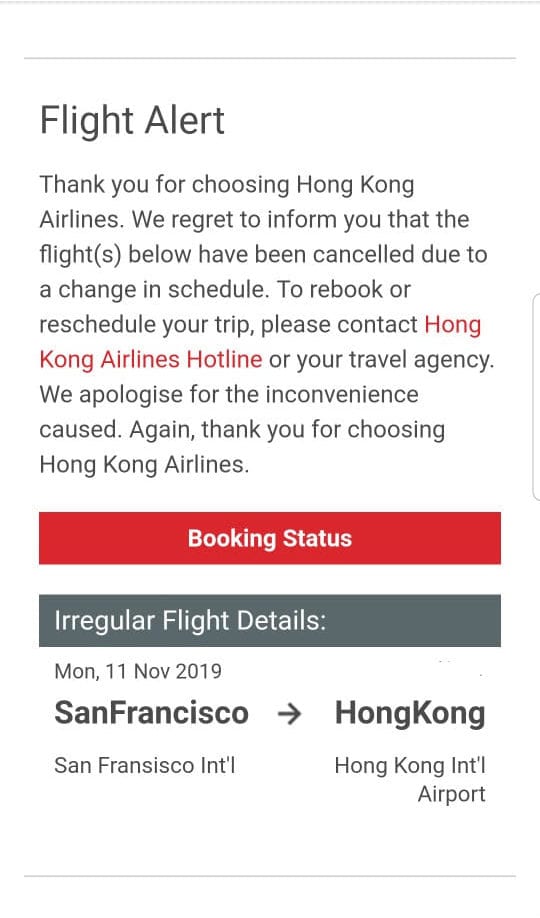 Passengers booked on affected Hong Kong Airlines flights will be allowed to move their travel up before flights are canceled for free; change to another departure or destination city for free; transfer to a partner carrier like Hainan Airlines for free; or get a full refund.
Hong Kong Airlines is the second-largest Hong Kong carrier, after Cathay Pacific. It's perhaps best known for selling $560 business class mistake fares from the U.S. to Asia last summer – and honoring them. We found its business class was outstanding earlier this year and saw no signs of a struggling airline.
The airline has also slashed prices for economy flying between the U.S. and throughout all of Asia, helping push down round-trip flights across the Pacific Ocean on many airlines below $400.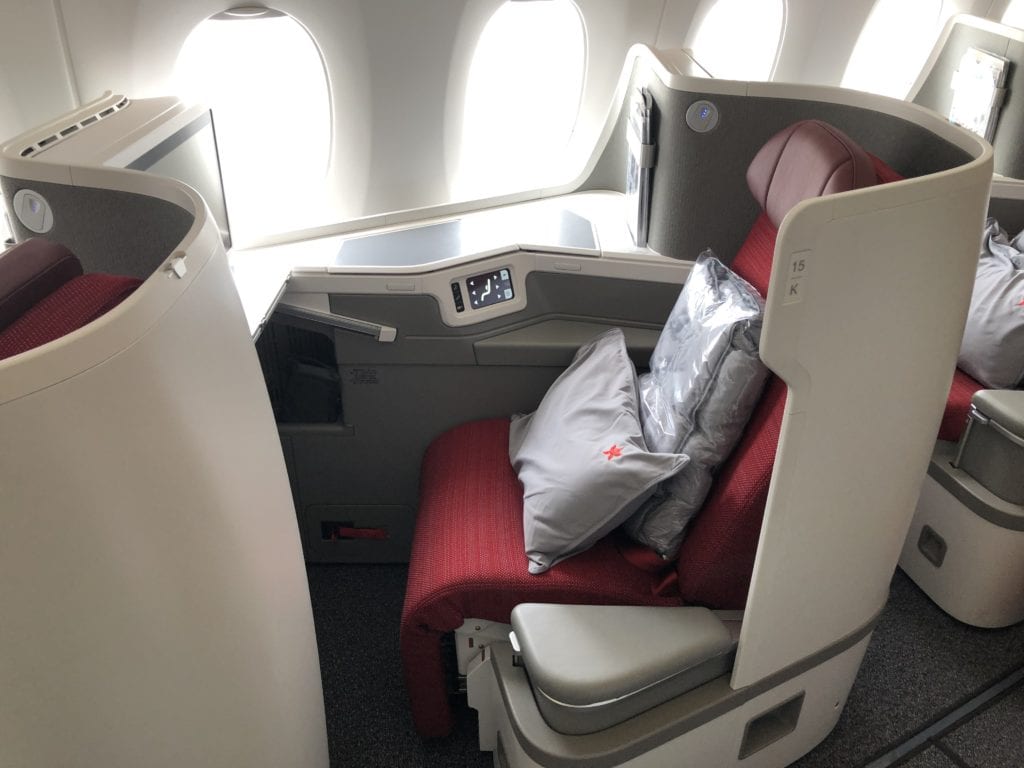 But the airline is a fraction the size of Cathay Pacific, and it's been wracked by financial trouble and boardroom drama for months. Nearly all of its top executives left the company around the start of 2019, and the South China Morning Post chronicled a boardroom coup that triggered confusion about who actually controlled the airline.
This route cut isn't unexpected. The airline previously reduced to flying between its HKG hub and SFO from 4x weekly to just 3x weekly. It also reduced flights to Los Angeles (LAX) to 4x weekly, rather than the previous daily flights, and cut down frequencies in and out of Vancouver (YVR), too.
Its parent company, HNA Group, recently sold budget carrier HK Express to competitor Cathay Pacific for a cash infusion.
Bottom Line
Hong Kong Airlines has clearly fallen on hard times, and flights in and out of San Francisco are paying the price for the airline's financial woes. Luckily, the airline has given travelers plenty of notice to change their plans – as well as several options to keep things on track.
Lead photo courtesy of Melv L via Flickr