The Boeing 737 Max is still banned from flying across the world after two tragic accidents in the last six months. And it's putting a financial squeeze on the three U.S. airlines that fly them, whose losses could approach $1 billion by the time the plane is cleared to return to the skies.
Altogether, U.S. airlines have 72 of these controversial planes in their fleets: Southwest has the most with 34, American Airlines has 24, and United has just 14. And they haven't flown since March 13, when U.S. regulators finally grounded the aircraft days after 157 people were killed when an Ethiopian Airlines Boeing 737 Max crashed soon after takeoff. It was the second deadly crash involving the new plane, following a crash in Indonesia that killed 189 people.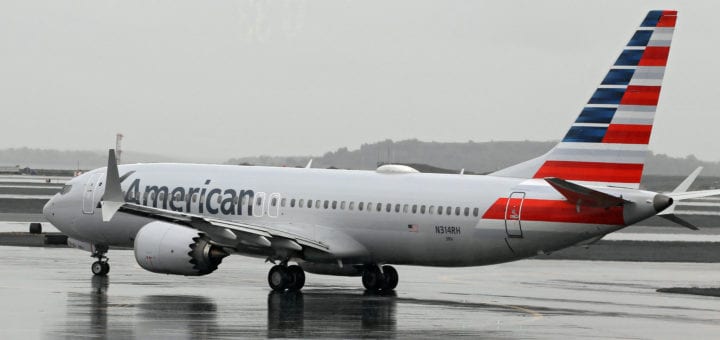 Southwest Airlines executives said Thursday that they lost roughly $200 million in the first three months of 2019 alone due to the grounded planes. And American Airlines said Friday that it's projecting $350 million in lost revenue by August, when it expects the plane to return to service.
United Airlines hasn't identified any specific losses tied to the 737 Max.
Boeing and regulators are scrambling to fix a software issue with the plane that appears to have played a major role in both crashes. But it's unclear when the plane will be cleared by U.S. regulators to return to the skies.
All three airlines have pulled the plane from their flying schedules until at least early July. Southwest and American Airlines both don't plan to fly the plane again until at least August.
"We're not happy with this situation. Who would be?" Southwest CEO Gary Kelly said during a Thursday call to discuss the airline's quarterly earnings. "Boeing has already conceded that there are things that they need to address. Obviously, we totally agree with that."
But don't cry too much for these airlines. Despite the sting of the 737 Max issues, they're still turning near-record profits. United's total profit doubled to nearly $300 million for the first three months of 2019.
And U.S. airlines aren't alone in dealing with the grounding. There are 387 Boeing 737 Max stuck on the ground worldwide.
Norwegian Air, for example, posted the latest big financial loss this week, and it faulted the grounding of its 18 737 Max planes as a major factor. The low-cost airline has publicly requested compensation from Boeing.
Southwest, American, and United aren't going that far – at least not yet.
"We'll work thru that privately," American Airlines CEO Doug Parker said on Friday. "Right now, we're focused on working together to get the airplane back and recertified."
Bottom Line
Only time will tell how long it will be before these troubled planes are flying again. But until then, airlines will pay the price – as will passengers dealing with schedule changes and possible cancellations.
Lead photo courtesy of Victor via Flickr