That anxiety you might be feeling at the gas pump recently is also how the airlines feel as they face a sharp uptick in jet fuel prices.
Average crude oil prices in the U.S. are up almost 100% over the last year, pushing average gasoline costs nationwide to record highs. Here's the bad news: Jet fuel costs are soaring, too – and fuel is one of airlines' largest expenses.
Some airline CEOs predicted an uptick and hinted at potentially higher airfares to make up for that growing expense. So with the price of jet fuel now on the rise, can we expect airfare to do the same?
Like almost everything in the travel world, it's not that simple. Yes, we may see average airfare tick up, as measured in glossy monthly reports from federal agencies and big-picture economic studies.
But in the real world of searching for and booking fares, the steady stream of cheap flight deals we've seen over the last decade isn't going anywhere. That's because there's another factor that dictates flight pricing more than jet fuel costs: Competition.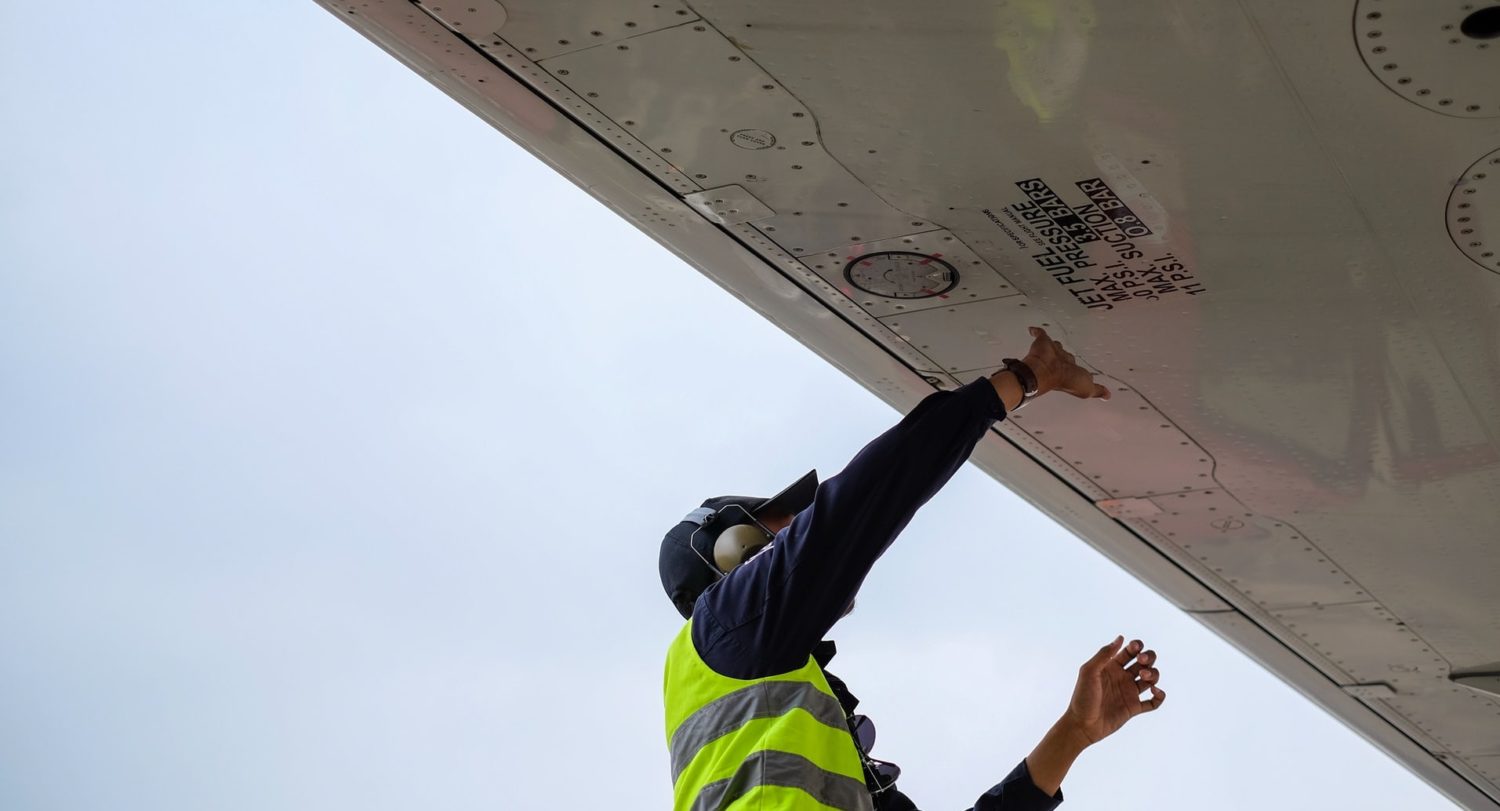 The rules governing how airlines set flight prices were upended during the COVID-19 pandemic. After two full years of pandemic pricing and a stunted airline industry, we are finding reasons for optimism in some key travel metrics to signal the return of travel to pre-pandemic levels.
So will resurgent travel demand combined with rising fuel prices be a recipe for more expensive flights this year? Or will cutthroat industry competition continue to deliver great value in travel?
Will Rising Jet Fuel Prices Increase Airfare?
The cost of oil sunk to 20-year lows during the COVID-19 pandemic. With fuel costs being such a huge expense for all carriers, they were able to pass along those savings by offering incredibly low airfare throughout the pandemic.
But now, crude oil prices have steadily climbed over the last year. With the invasion of Ukraine, throttling global fuel supplies and macroeconomic forces at work, those prices have sharply risen in the last few weeks.
As you can see in the chart above, the cost of crude oil is up about 97% over the past year after this recent spike. As one of the biggest costs for every airline, airline executives and their revenue hawks are taking notice of this trend.
But airline executives have been bracing for this. Late last year, a number of airlines projected a rise in jet fuel costs during earnings calls and while talking to the media.
"Higher jet fuel prices lead to higher ticket prices," United CEO Scott Kirby told CNBC's Squawk on the Street. "Ultimately, we'll pass that through."
Kirby drew a straight line between higher jet fuel prices and airfares for travelers. And United was not alone. Delta also projected that crude oil prices could stunt the airline's recovery. And outgoing American Airlines CEO Doug Parker primed customers for some crude oil-related fare increases during American's earnings call, too.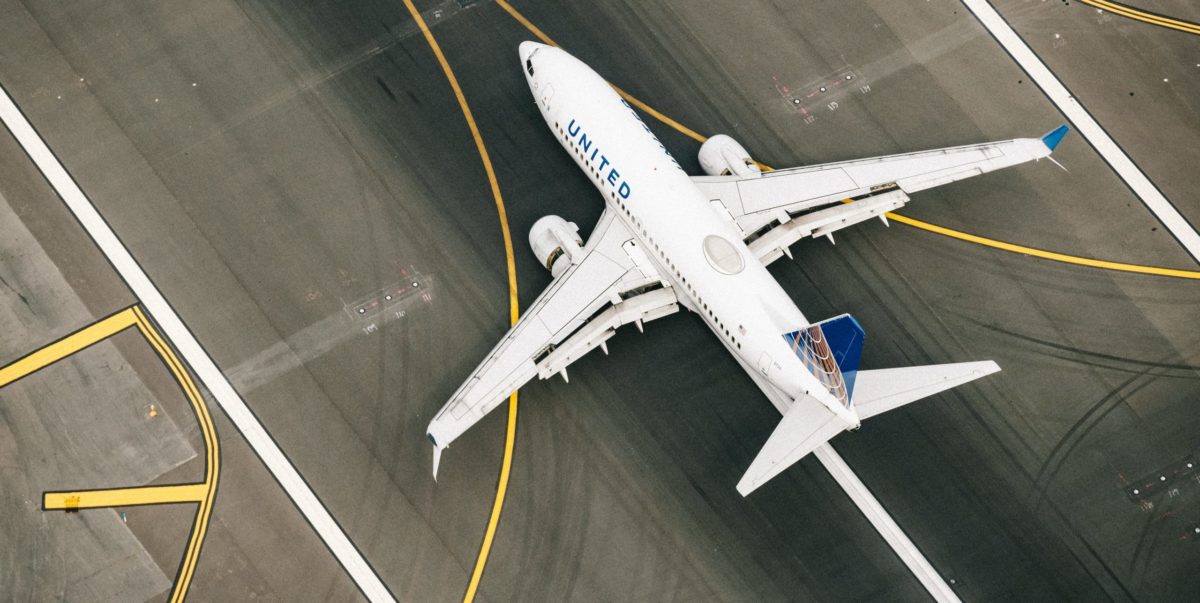 "Oil is our second largest expense," Parker said, according to Business Insider. "So when it increases, the cost of air travel increases."
Those are messages to investors … because that's what investors want to hear. 'When costs rise, how will airlines keep their profits intact?' The reality for travelers searching for deals is more complex.
So despite those projections late last year, airfare hasn't soared yet. In fact, we've found some historically low airfares to destinations across Europe for 2022 travel, an onslaught of cheap flights to South America, and a metric ton of sub-$200 fares to Hawaii, Mexico, and beyond.
As those jet fuel costs continue increasing, can that last? It might. Keep in mind that while airlines may pass some of their higher costs onto consumers, they won't – and can't – hit each of the millions of fares they sell with an increase to compensate. Airfare is not a monolith – it does not rise and fall as one. 
Just because one flight gets more expensive doesn't mean they all will. And there's one big reason why…
Or Will Competition Keep Fares Down?
No matter what happens with jet fuel or passenger demand, there will always be fare sales, cheap flights, discounts, and unbelievable deals.
Why? Because airlines are constantly battling to win over each others' customers. And the competition between these companies is fierce. And there's no better way to poach a competitors' flyers and fill your own seats than with a cheap fare.
Even in the throes of the pandemic, which was devastating for the airline industry, we saw not one, not two, but three new U.S. carriers start up in 2021: Avelo Airlines, Breeze Airways, and Aha!
In the U.S., we've got ultra-low cost carriers like Spirit and Frontier. We've got the legacy airlines like American, Delta, and United. We've got more than a half-dozen airlines that fit somewhere in between. And then there are plenty of international carriers flying to the states from their home countries, to boot. That's a recipe for low fares.
These airlines are constantly targeting their competitors and undercutting each other's prices. That competition has been particularly punishing lately, resulting in a slew of "fare wars" between the airlines.
The result? Savings for you, the traveler. Just take a look at this volley United launched at Delta, targeting its Minneapolis-St. Paul (MSP) hub with unbelievably cheap fares to Bogotá at less than a quarter the normal cost. We sent it to Thrifty Traveler Premium members as soon as we found it.

Plus, the major carriers aren't just fighting with each other anymore. As vacationers get back out there but business travelers stay home, even the biggest airlines have to compete with low-cost budget carriers like Spirit, Frontier, and Sun Country. Maybe you'll never fly those budget carriers, but their mere presence is a recipe for continued low fares for the foreseeable future.
Internationally, there are some low-cost carriers that will make things interesting, too. Last year, two officials from the now-defunct WOW Air started PLAY airlines, with plans to start flights to the U.S. this summer. Norse Atlantic Airways – founded by Norwegian Air's creator – has similar plans to connect the U.S. to continental Europe.
In the past, these budget carriers drove flight prices to Europe down to record lows – as low as $300 round-trip (or even less), forcing the major U.S. airlines and their international partners to compete on price, too.
Ultimately, the competition between these airlines, big and small, will continue to stimulate low fares. So while the average airfare may creep up thanks to rising jet fuel costs, the flight deals are ripe for those who know where to look.
How do you find them? At Thrifty Traveler Premium, that's what we're doing every day. We're closely following the airlines in their attempts to undercut their competitors. And when they do, we sent flight deal alerts straight to the inboxes of our subscribers so they can reap those savings, no matter the cost of jet fuel.
The best thing travelers weary of increasing flight prices can do is be flexible. Follow the Flight First Rule, starting any travel planning by searching for flights through tools like Google Flights to find the cheapest dates or destinations. Competition and following these principles will be the antidote to average airfare increase.
Bottom Line
The cost of jet fuel is spiking, which airline executives expect to pass along to consumers in the form of higher airfare. But competition between airlines rules this industry, and inexpensive flights will still be out there if you know where to look.