Etihad's unbeatable first class suite dubbed "The Apartments" may never fly again.
With travel decimated by the pandemic and unlikely to recover to 2019 levels for years, the Abu Dhabi-based airline has grounded all of its Airbus A380 jets for nearly a year. The airline's CEO told The National News it's unlikely they'll ever return.
"We have now taken the strategic decision to park the A380s, I'm sure it's very likely that we won't see them operating with Etihad again," CEO Tony Douglas said. The airline has just 10 A380s, but those double-decker jets have shaped Etihad's brand as a premium airline in the U.S. and across the globe.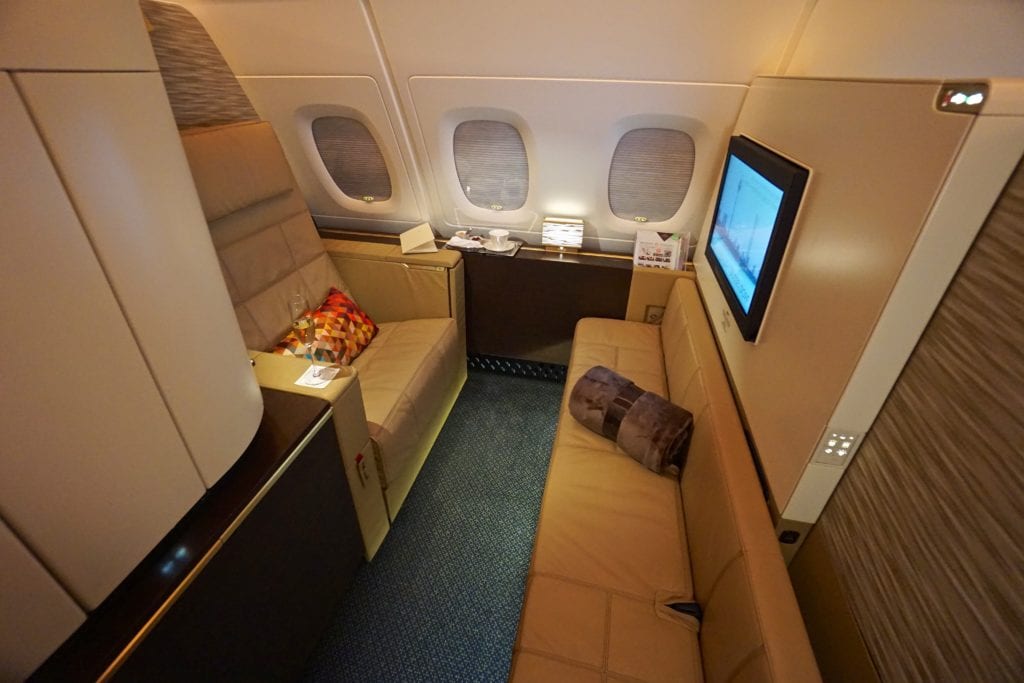 Etihad retiring its A380s would rid the world of The Apartment, one of the best first class cabins in the sky. These massive first class suites with closing doors set the bar, with a separate seat and bed, a separate lounge and shower onboard, and even an onboard chef. The Residence, a private two-room suite with its own bedroom and shower, took it to the next level.
Read our full review of flying the Etihad Apartment from Abu Dhabi (AUH) to New York City (JFK).

Etihad grounded its A380s last spring as the pandemic upended travel and warned that it may decide to retire them. Now, it appears the airline has all-but decided its fate.
But even before the pandemic, airlines were backing away from the A380 in favor of smaller, more fuel-efficient alternatives like the Boeing 787 or Airbus A350. Airbus announced in 2019 it would shut down production of the superjumbo.
The pandemic has simply accelerated its demise. With international travel expected to take years to recover, it's hard to make sense of a plane designed to carry 500 or more passengers across the globe – especially for an airline like Etihad that was already losing money.

Air France has also retired its A380s for good. Qatar Airways, which was already phasing out its double-decker jets, has said goodbye to half its fleet. Lufthansa has parked all its A380s and warned they may never return.
Bottom Line
RIP to the Etihad A380 and the Apartment. At this point, it would likely take a miracle to save it.
Lead photo courtesy of Etihad