Emirates' first class is one of the world's most sought-after experiences in the skies. From the onboard shower and bar to the incredible new fully enclosed suites on the Boeing 777, it's popular for a reason.
But it's about to get a bit harder to book those flights with miles. Frequent Miler reports that Emirates will no longer allow first class award redemptions with Alaska Airlines miles starting April 1, 2021. Worse yet, Alaska's wording of this development makes it sound as though Emirates is blocking all first class redemptions through partner airline programs: "Beginning April 1, 2021, Emirates will no longer allow partner access to First Class award bookings."
This time last year, this would have been a crushing blow. Using Alaska Airlines had long been the best way to book a flight in Emirates first class.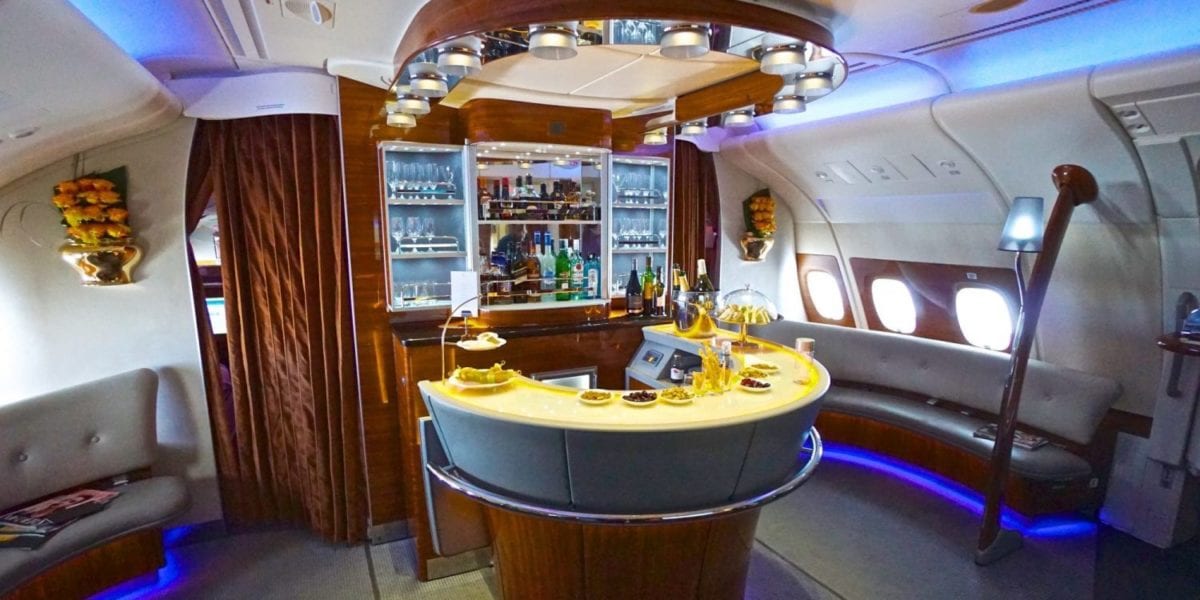 Read our full review of flying Emirates First Class from Los Angeles (LAX) to Dubai (DXB)!
But that has changed. These days, you're almost always better off booking these flights directly with Emirates' own Skywards miles.
Critically, Emirates drastically reduced award taxes and fees earlier this year. They dropped from roughly $850 or more on a one-way first class ticket from the U.S. to Dubai (DXB) down to just $160 or so. That makes booking with Emirates miles much more economical.
Emirates has some competitive award rates to book first class – and in some cases, they charge far less than Alaska. One-way tickets from the U.S. to Dubai start at 136,500 Emirates miles, while Alaska charges a flat 150,000 miles for those flights. You can book a first class flight from New York City (JFK) to Milan (MXP) for just 85,000 Emirates miles, but Alaska charges a whopping 180,000 miles for the exact same award.
Most importantly, Emirates miles have become insanely easy to earn, especially compared to Alaska Airlines miles. You can transfer them from Chase Ultimate Rewards, American Express Membership Rewards, Citi ThankYou Points, Capital One Venture Miles, and even Marriott Bonvoy points.
There are some other partner airlines you can currently use to book Emirates first class, including Japan Airlines miles. But those miles are even harder to earn, and you'll get hit with some absolutely massive taxes and fees. It's unclear whether those redemptions will also be put on hold come April 2021, but it sure sounds like it.
In the end, booking Emirates first class with Emirates miles is now cheaper and easier than almost any other alternative, especially when it comes to their fun fifth-freedom flights from the U.S. to Europe, like New York to Milan or Newark (EWR) to Athens (ATH).

That's especially true considering you can book a round-trip flight to Europe in first class for 135,000 Emirates miles, as Emirates has slightly cheaper award rates for round-trip bookings. It's less than what Alaska will charge you for a one-way ticket.

Bottom Line
If you've got a big stash of Alaska Airlines miles and dreams of flying Emirates First Class, you've got until March 31 of next year to book.
A year ago, this would have been a much more disappointing development. But these days, anyone aiming to fly up front with Emirates should be booking with Emirates miles anyway.