Emirates and its glitzy first class cabins (with showers onboard and all) have earned its spot on many travelers' bucket lists. But you'll often pay a small fortune to book with cash, and even booking with miles has been a challenge.
For years, using hard-to-earn Alaska Airlines miles was one of the few realistic ways to book a flight in Emirates. Of course, you could also book those flights with Emirates' own Skywards miles, but you wouldn't want to. The airline tacked on exorbitant surcharges to award tickets: $500 to $850 just for a first class flight to Europe or the Middle East.
But that has changed. One Mile at a Time first reported that Emirates has cut those award fees by 80% or more on economy, business, and first class tickets. Whether you want to fly Emirates first class to the Middle East or hop on a fun fifth-freedom flight from the U.S. to Europe, this could make using Emirates' Skywards miles the new go-to way to book.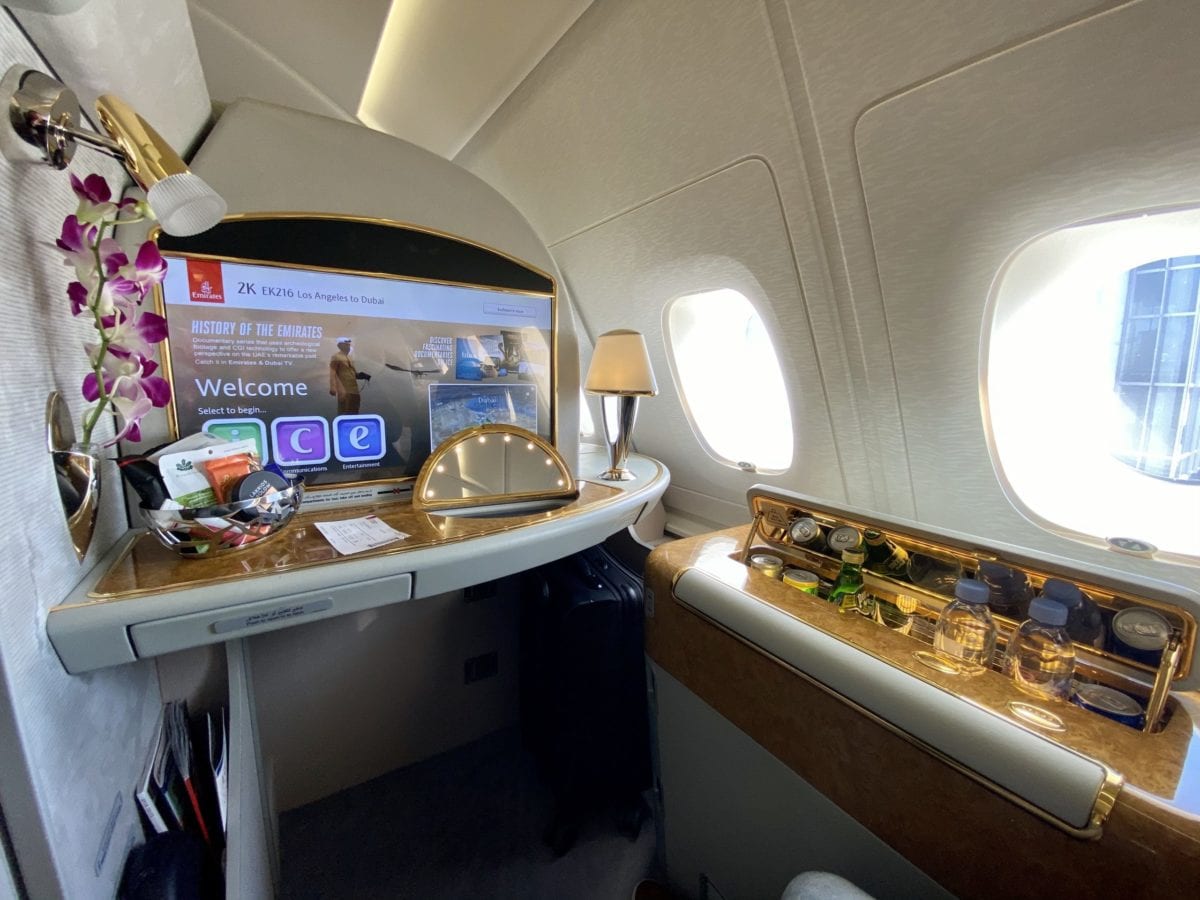 Read more: Our full review of Emirates First Class on the A380 from Los Angeles (LAX) to Dubai (DXB)
Emirates' New, Lower Fees
Just recently, Emirates was levying $842 in taxes and fees on a flight from San Francisco (SFO) to Dubai (DXB) – plus 155,000 miles.
Today, that same flight is 155,000 miles and a far more reasonable $162 in fees.
Of course, that's more than what Alaska Airlines itself charges: You can expect to pay 150,000 Alaska miles plus just $19 on any one-way ticket from the U.S. to Dubai. But Emirates miles are infinitely easier to earn, as you can transfer them from Chase, American Express, Citi, Capital One, and even Marriott.
But no matter what you're looking to book, the fees are now drastically lower. And that even includes Emirates' fun fifth-freedom routes from New York City (JFK) to Milan (MXP) and Newark (EWR) to Athens (ATH). Emirates previously slapped more than $500 in fees on these one-way award tickets. Now, it's just $40!
Tips to Book
These lower fees are a huge win for anyone looking to fly Emirates first or business class using miles. Alaska Airlines miles have been the go-to for years, but they've gotten far more difficult for average travelers to earn.
Thrifty Tip: Keep using Alaskaair.com to search for Emirates award availability – its calendar view makes it much easier to find the seats you want. Then head to Emirates to book.
The opposite is true with Emirates' miles. All four major credit card currencies transfer directly to Emirates, with Chase Ultimate Rewards entering the fold last year and Citi adding Emirates as a transfer partner last month.
Emirates' uses a distance-based award chart, so longer flights from the West Coast to Dubai will cost slightly more than the East Coast: A one-way from San Francisco or Los Angeles (LAX) costs 155,00 Emirates miles, while the flights from New York City (JFK) cost 136,250 miles. Emirates' handy mileage calculator can help you find the cost for any flight.
And the airline gives you a discount when booking round-trip. A one-way ticket from Newark (EWR) to Athens (ATH) in first class costs 85,000. But the round-trip tickets will run you 135,000 total, or just 67,500 miles for each segment.
Bottom Line
Good news is rare in the world of points and miles. But this isn't good news – it's great news. And that's especially true for anyone looking to fly Emirates first class on points and miles. It just got much cheaper.