This morning, Qatar Airways announced the U.S. Government has rolled back the electronics ban on flights departing Hamad International (DOH) to destinations in the United States. This is right on the heels of the announcement that Emirates & Turkish Airlines as well as Etihad were also cleared by U.S. authorities. All the major carriers in the middle east have now been removed from the electronics ban.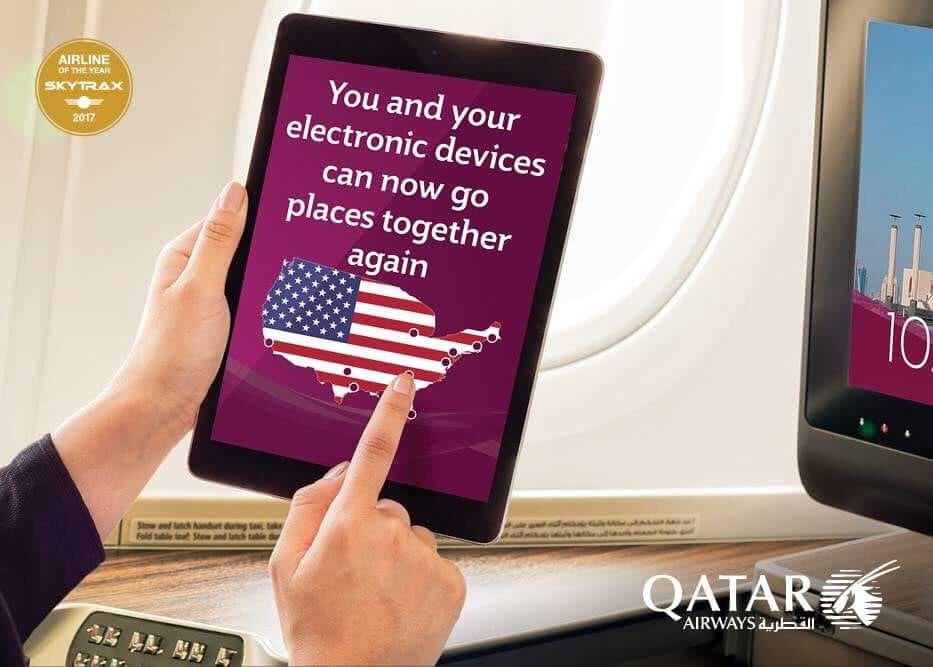 So far, 4 of the 10 airports under the ban have been cleared by the U.S. Government. Qatar Airways was the last major carrier to have the ban lifted, and it will likely come as a relief as Qatar is already dealing with having diplomatic ties cut by six of its neighbors. Another positive recent development for Qatar Airways was recently being named "2017 Airline of the Year" by SkyTrax.
Thankfully I only had to experience the painful electronics ban once earlier this year in Doha on my way to JFK. I'm sure Qatar will see an uptick in business as a result of the removal of the ban, and now they need to work on mending ties with their neighboring countries and open up the middle east to flights again.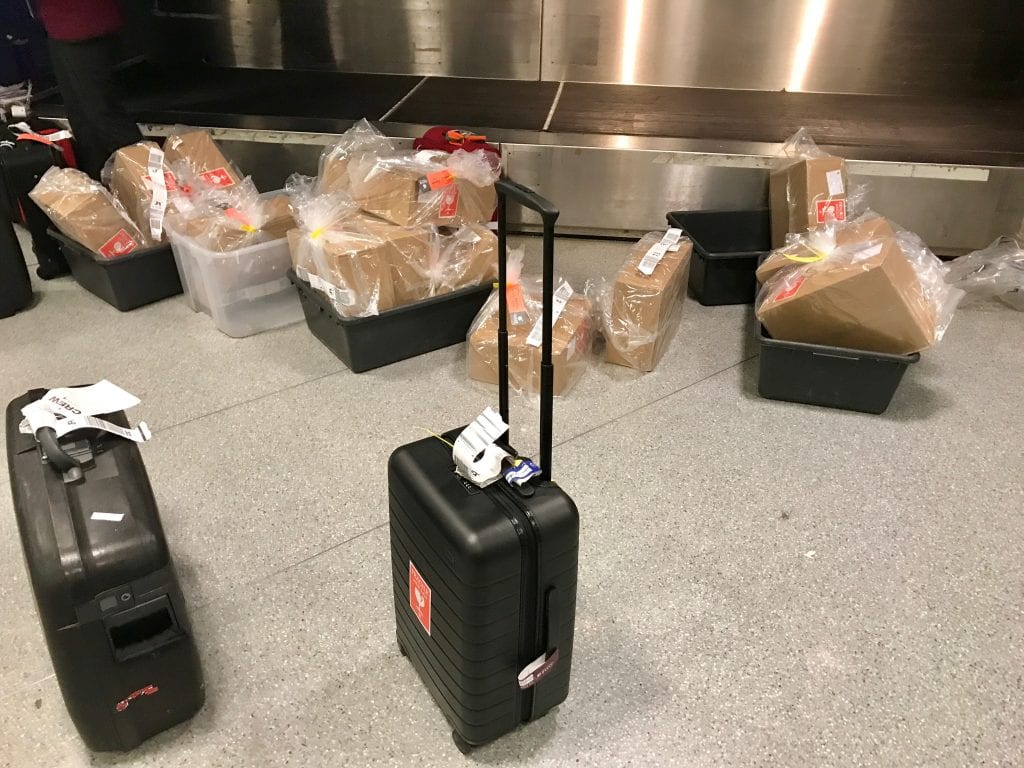 Bottom Line 
I'm impressed at how quickly U.S. authorities were able to lift the ban across the region. As I've stated before, there were valid security concerns and likely political motivations for the original ban. Regardless, I'm glad to see the ban is lifted and flights are returning to normal. I will say time and time again that Qatar Airways is one of my favorite airlines. We've made it no secret we love Qatar Airways for it's balance of price, and the quality of the soft (service) and hard product (aircraft/seats). I'm excited to fly with them again, this time without the ban.
Subscribe to our Newsletter, like us on Facebook, and follow us on Twitter & Instagram