Delta Air Lines announced Thursday that it would retire all of its Boeing 777 planes by the end of 2020, axing one of its largest and longest-flying planes in a sign of just how long it may take for international travel to recover.
The coronavirus crisis has crippled the airline industry, forcing carriers across the globe to shrink into survival mode and make painful decisions with their aircraft. Delta had already announced it would get rid of its much smaller McDonnell-Douglas MD-88s and MD-90s – better known as "Mad Dogs" – this spring, while American will retire planes like its Boeing 757s and 767s and Airbus A330-300s. 
But dropping the Boeing 777 was a shocker for Delta. In just the last few years, the airline installed new interiors on all of its 18 777s, including Delta One suites and a more spacious economy cabin than you'll find on most airlines.
Some of its 777s fly the longest flights in Delta's network, including Atlanta (ATL) to Johannesburg (JNB) and Los Angeles (LAX) to Sydney. With the plane out of the mix, Delta may not be able to continue operating those flights – at least in the near term. Update: Delta has since said in internal memos that some recent advancements to the A350 will allow it to continue these ultra-long haul flights.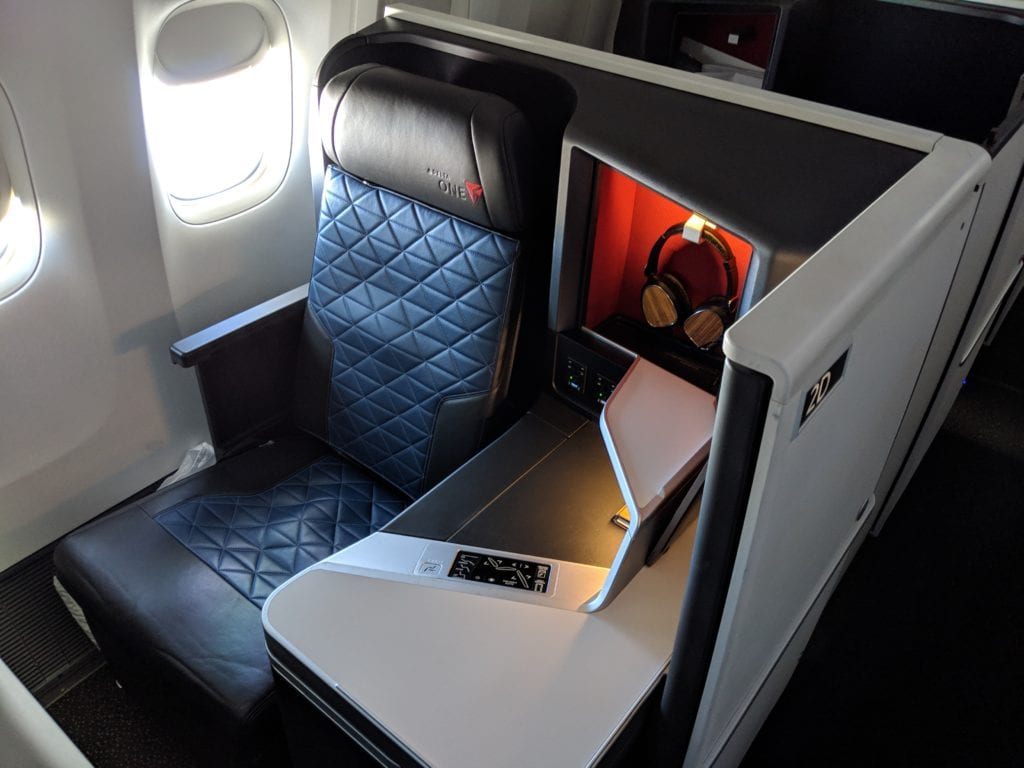 "With international travel expected to return slowly, we've also made the difficult decision to permanently retire our Boeing 777 fleet – 18 aircraft – by the end of the year," CEO Ed Bastian said in a memo. "Retiring a fleet as iconic as the 777 is not an easy decision – I know it has a direct impact on many of you who fly, crew and service these jets."
With just 18 in its fleet, the 777 was a bit of an oddball. Airlines like having larger for maintenance costs and crew. More importantly, it's an older plane: many of Delta's are at least 20 years old. And it's far less fuel-efficient than the new Airbus A350, for example.
Delta clearly loves those A350s: It snapped up another 14 of them from LATAM when it acquired a major stake in the Latin American airline last fall.
"Our A330s and A350-900s, which are more fuel-efficient and cost-effective, will perform long-haul flying as international demand returns," Bastian wrote.
Bottom Line
Times are tough for airlines, and this is just the latest reminder. Even if they're older and less fuel-efficient, Delta just spent millions of dollars sprucing up its 777s. Soon, they'll be gone. And that wouldn't have happened if not for coronavirus.
Lead photo courtesy of Chris Lundberg via Flickr