For years, trying to change a Delta SkyMiles award ticket (or cancel it to get your miles back) would incur a $150 fee. These redeposit fees have been common at most airlines, and only top Delta Medallion status members could avoid them.
As airlines ditch change fees across the board, that's changing for award tickets booked with miles, too. Delta announced Tuesday that it has stopped charging those $150 reissue or Delta redeposit fees to change or cancel an award ticket booked with SkyMiles. And travelers will have up until the last minute to cancel an award ticket to get their miles back.
But not every award ticket you book will qualify for free change and cancellation. Keep reading to dive in.
U.S. Awards Only – And No Basic Economy
Effective immediately, Delta is doing away with redeposit fees on many flights. But there are some major caveats to these award fee changes:
These changes mirror how Delta nixed change fees for tickets purchased with cash. And that's a win for SkyMiles – this additional flexibility to change or cancel award tickets and get your miles back free has been a top perk for top Delta flyers with Platinum and Diamond status.
Thrifty Tip: It's temporary, but all SkyMiles awards (including basic economy and international trips) booked by Dec. 31, 2020 can be changed or canceled free due to the coronavirus pandemic. After that, this new policy will kick in.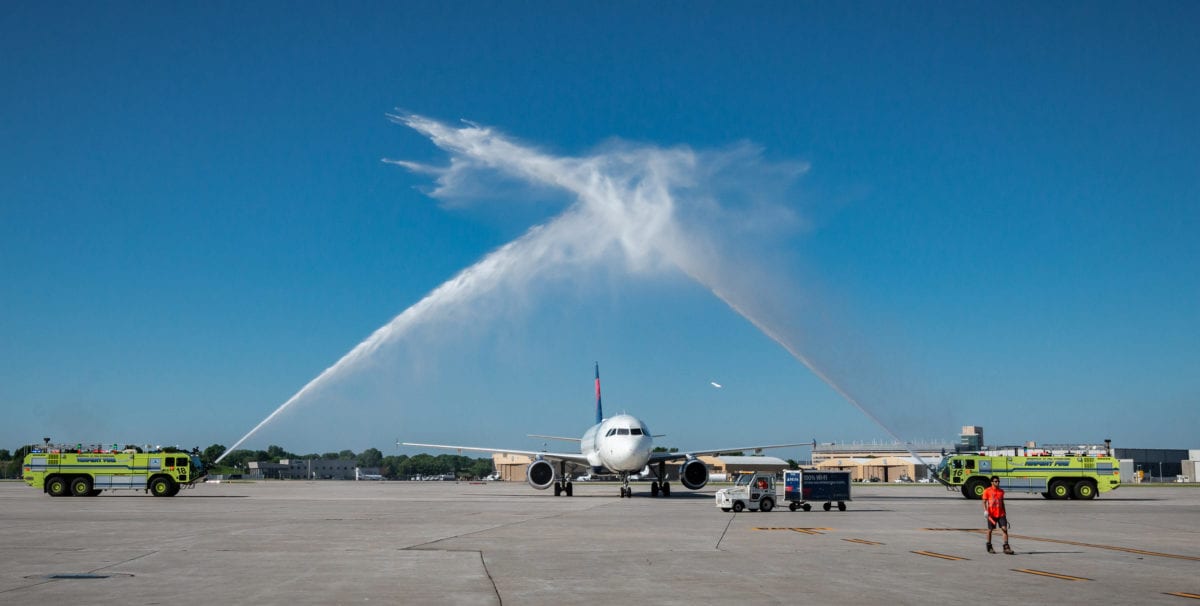 "From extended loyalty benefits to improving award travel, customers now have even more flexibility for upcoming trips and more time to enjoy benefits when they're ready to travel again," Sandeep Dube, Delta's senior vice president of customer engagement and loyalty, said in a statement.
What's more, Delta is also doing away with the policy that prevented travelers from changing or canceling an award ticket departing within 72 hours. While you'd previously have to forfeit those miles, you can now change your trip for free or cancel to get your SkyMiles back. Once again, only domestic travel qualifies – and basic economy awards miss out entirely.
Want to get more Delta SkyMiles? Pick up one of Delta's co-branded credit cards with bigger bonuses of up to 60,000 SkyMiles!

Click Here to learn more about the Delta SkyMiles Gold American Express Card.

Click Here to learn more about the Delta SkyMiles Platinum American Express Card. 
Comparing Delta to American, United
More flexibility when using SkyMiles is good news. And using Delta SkyMiles is one of the best ways to book travel right now, thanks to an even broader waiver during the pandemic that allows you to cancel any award ticket and get your miles back free.
But this longer-term change to award redeposit fees doesn't go nearly as far as some of Delta's competitors. Here's a look at how both American and United have handled it:
American Airlines: All award travel within the U.S. (including Puerto Rico and the U.S. Virgin Islands), to Mexico, the Caribbean, or Canada can be changed or canceled for free. Other international trips fall under American's generous new award fee policy, with free cancellation for all awards 60-plus days from departure.
United: All award tickets (including domestic and international travel) can now be canceled for free so long as your travel is 31-plus days from departure. Within 30 days, a $125 fee applies to both domestic and international travel.
As you can see, both major airlines have gone much farther to relax these pesky redeposit fees than Delta. And seeing as Delta is the only major airline that sells basic economy award tickets, neither American nor United need to carve out such an exemption.
Bottom Line
There's no denying this is good news. The ability to change or cancel domestic SkyMiles award tickets at any time going forward is a big win. It makes SkyMiles much more flexible – and valuable.
But Delta also hasn't gone as far as its competitors to eliminate pesky redeposit fees.