There are three certainties in life: Death, taxes, and airlines raising fees.
As airlines crawl their way out of crisis and transatlantic travel resumes, Delta Air Lines has recently raised baggage fees for some flyers heading to Europe. Travelers on a Delta basic economy ticket flying between the U.S. and Europe will now pay  $75 each way for their first bag – up from Delta's previous $60 charge. 
Got a standard main cabin economy fare or higher? Your first bag is still free. But on the cheapest Delta fares to Europe and back, it will cost you more to check a bag.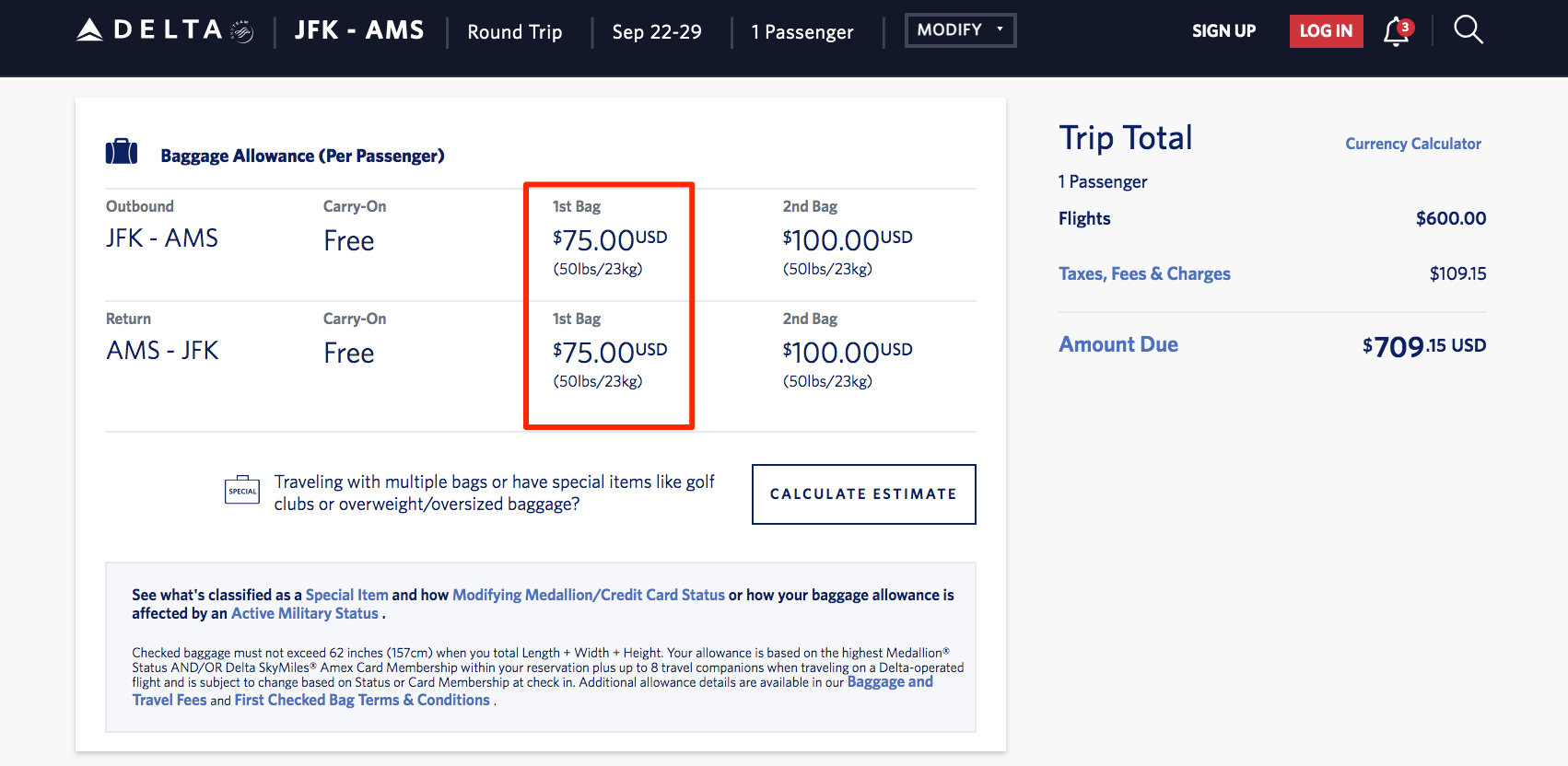 Read our guide to Delta baggage fees – and how to avoid them!
Delta isn't the first to raise these baggage fees for the cheapest transatlantic fares – in fact, they're late to the punch. In the midst of the unfolding pandemic, American raised the cost to check a bag from the U.S. to Europe from $60 to $75 in April 2020. United recently raised its own fees to $70.
Delta's recent price hike also puts it in line with its partner airlines flying between the U.S. and Europe. Air France, KLM, and Virgin Atlantic each charge $75 for the first checked bag on their cheapest fares.
Fortunately, there's a relatively easy way for Delta flyers to avoid paying the higher cost – or any baggage cost, period. Travelers with a co-branded Delta card in their wallet – like the Delta SkyMiles® Gold American Express Card or the Delta SkyMiles® Platinum American Express Card – get their first checked bag free even on a basic economy fare. And unlike other airlines, that benefit applies to any Delta-operated flight, domestic or international.
Or … you could just pack in a carry-on bag. Those are always free with Delta, no matter which fare you bought.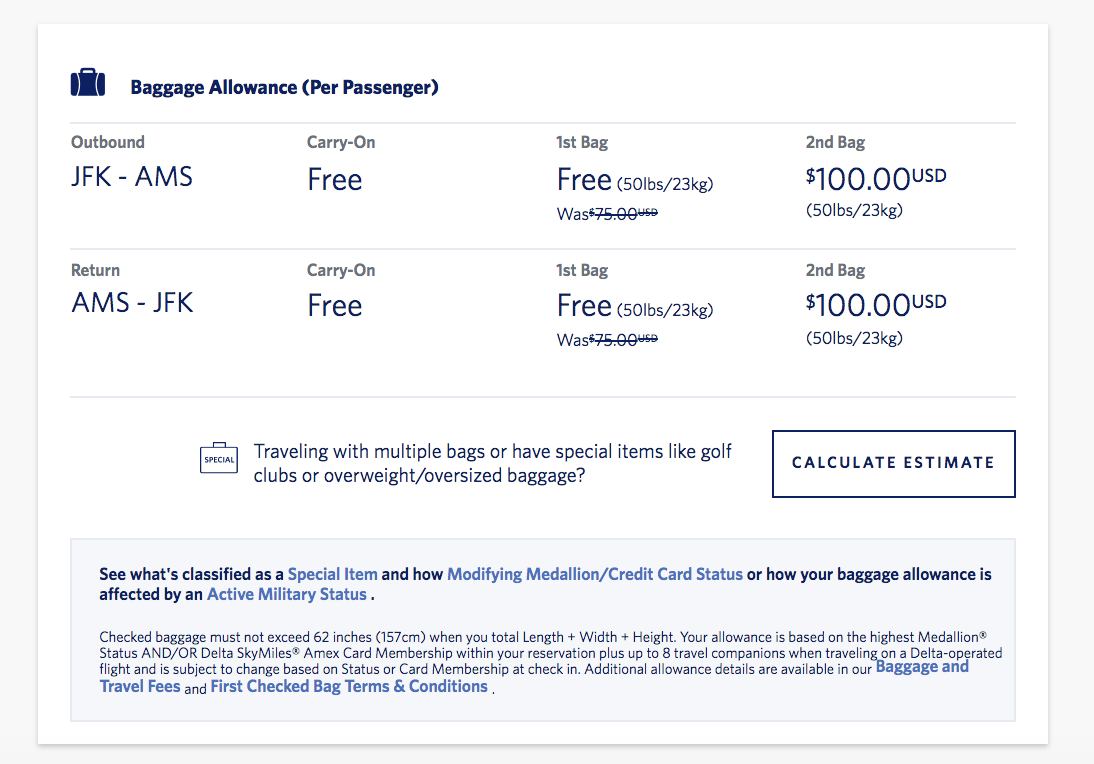 That's an easy way to take the sting out of this price increase. And it's one of many ways to beat Delta basic economy.
On the flipside, Delta's skimpiest fares recently got much more generous. Whether you're flying abroad or sticking closer to home, Delta restored some of the flexibility that disappeared this spring: All Delta basic economy fares for travel through the end of 2021 can be changed or canceled for free.
Bottom Line
Paying more for baggage over time is all but a certainty in the world of travel. Still, it's tough to see Delta raise baggage fees on transatlantic tickets so soon into the rebound of international travel.
Lead photo courtesy of Eric Salard via Flickr