If you're flying on Delta soon, watch for some fun new food and drink options to enjoy during your flight. The Atlanta-based airline announced on Thursday a handful of new onboard food and beverage options on the way.
Cocktail and caffeine lovers, rejoice: The airline will soon begin selling espresso martinis from Tip Top Proper Cocktails, whose canned cocktails have become a fan-favorite over the last few years. Plus, the dessert cart is returning to the aisles of Delta One, specialty meal options are coming to some international routes, and more.
"Your onboard meal or beverage should be no different than your go-to restaurant at home, and that's why we're constantly reinventing our onboard service at Delta – we always want to surprise and delight our customers with seasonal and fresh menu options," said Kristen Manion Taylor, Delta's senior vice president of in-flight service, said in a statement. "From delicious Spanish tapas plates to refreshing rosé, there is something new for everyone to enjoy."
Some of these items are already available, while others will be hitting the skies this spring. Here's a look at what's coming to Delta's inflight food and beverage program.
Tip Top's Espresso Martini
When Delta brought back its drink service in April 2021 after a long pandemic pause, the airline did so with a few new twists … and the canned cocktails from Atlanta-based Tip Top Proper Cocktails – including an Old Fashioned, Margarita, and a Negroni – have been among the most popular additions. Another option is coming.
Starting in March, Delta will add another Tip Top canned cocktail to the mix: Their Espresso Martini will be available for sale on select domestic and international flights. Tip Top describes the espresso martini as a "strong and smooth cocktail" made in partnership with roaster Counter Culture Coffee.

It's unclear if Delta is currently serving the Tip Top cocktails onboard – passengers have reported they haven't been available recently. But the airline says they will continue to rotate flavors throughout the year, starting with the Espresso Martini and Old Fashioned in March.
The Return of the Delta One Dessert Cart
Delta is bringing back its beloved dessert cart to international flights in the Delta One cabin, another a casualty of the pandemic.
The signature dessert cart will include plated desserts, fruit and cheese plates, and a build-your-own ice cream sundae option. Delta says the dessert cart is already back on international flights, but options will vary depending on which city you're flying out of.
A New Rosé Up Front
From the vineyards of St. Tropez in France to the aisles of Delta One, business class passengers might have a new rosé wine to sip during their next flight.
Delta is now pouring La Fête du Rosé from La Fête Wine Company on select flights in Delta One. The airline describes it as a pastel pink wine from a Black-owned brand run by Donae Burston.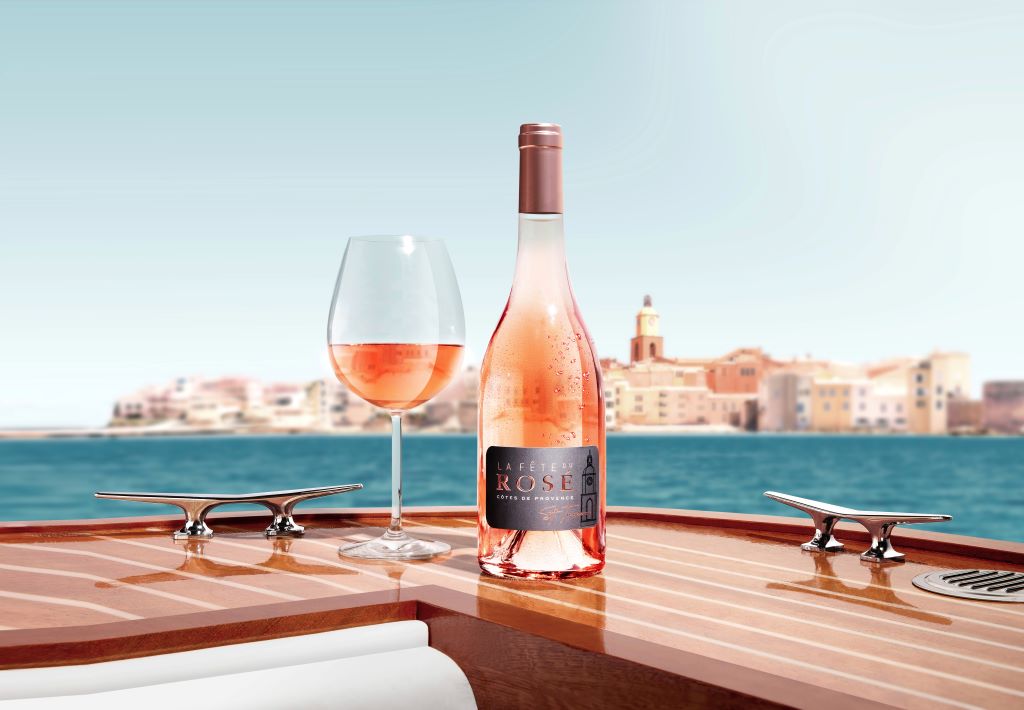 New Seasonal Food Menus & International Options
Delta first class and Delta One business class passengers departing will have a slew of new meals to pick from – but it depends where they're flying.
Passengers flying up front out of New York City (JFK) can now pre-select Questlove's plant-based impossible cheesesteak or Gramercy Tavern's signature kielbasa with crushed fingerling potatoes, brussels sprouts, and dijon mustard.

Flying out of Los Angeles (LAX), Delta first and Delta One business class passengers can pick chicken piccata with lemon caper sauce and a Calabrian caesar salad from chefs Jon Shook and Vinny Dotolo.
Finally, first and business-class passengers flying out of select markets can pick from vegetarian options like Chef Mashama Bailey's roasted sweet potato tagine with chermoula sauce. Delta did not make clear what routes this meal option will be available on.

Delta One passengers flying back from Spain, the U.K., and Ireland will see some new, fresh options before landing back in the states. Passengers flying out of Madrid (MAD) and Barcelona (BCN) can enjoy Spanish-style tapas like beef empanadas, Spanish tortilla with stuffed piquillo pepper, Ibérico ham, dried beef, smoked salmon, and an aioli potato salad.
Those flying lie-flat out of London-Heathrow (LHR), Edinburgh (EDI), and Dublin (DUB) will get a traditional afternoon tea, featuring fruit scones, tea sandwiches, clotted cream, and mini pastries.
Bottom Line
Delta Air Lines has announced an update to its onboard food and beverage offering.
While most of the updates are for Delta first and business-class passengers, the airline plans to bring a new espresso martini from Tip Top cocktails onboard starting in March.
All images courtesy of Delta Air Lines