This new route has been months in the making, but that doesn't make its inaugural flight any less exciting.
Delta's first nonstop flight from its hub in Minneapolis-St. Paul (MSP) to Seoul-Incheon (ICN) took off today, Monday, April 1. Flight DL 171 will departed from MSP at about 2:30 p.m. CST, landing at ICN around 5 p.m. on Tuesday, local time. The first return flight from ICN leaves at 7:40 p.m. on Tuesday, landing in MSP at 5:40 p.m. on Tuesday. Time travel is fun!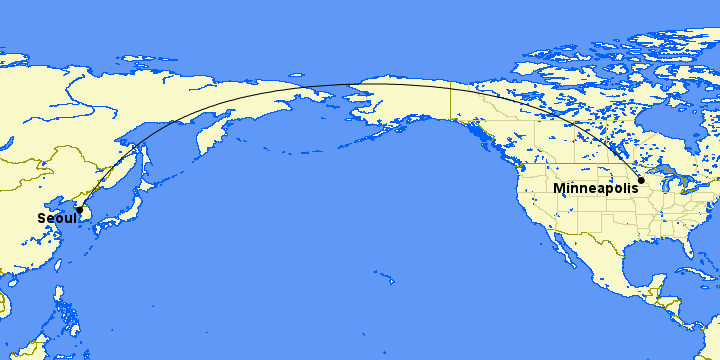 Travelers on this new flight are in luck, as the 12 1/2-hour flight should be pretty comfortable. It's on Delta's refurbished Boeing 777, which has some of the best seats in the airline industry from front to back. For starters, it's got the new Delta One suites on board. It also has the airline's outstanding new Premium Select seats, its name for premium economy. And even in economy, these seats are far more spacious than what most other airlines are offering on this kind of longhaul flight.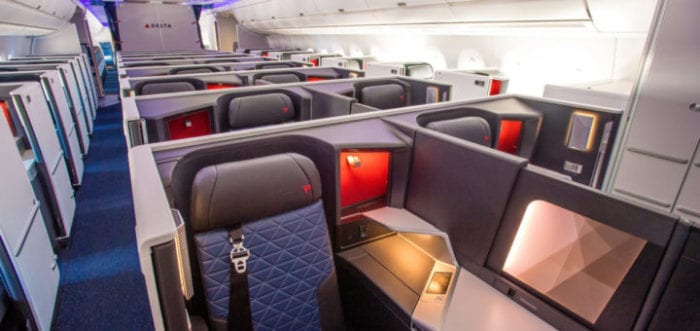 Delta first announced this route back in June, its second flight to Asia from MSP after the existing route to Tokyo-Haneda (HND). While it may not be the tourist hot spot that Tokyo is, Seoul is an enormous business hub. And perhaps more importantly, Seoul is in a great position to serve connecting flights throughout Asia. Those will be served through Korean Air,  a SkyTeam partner airline that Delta has been building closer connections with this year.
"Travelers can connect to dozens of other cities throughout Southeast Asia through Seoul's Incheon Airport, providing Twin Cities businesses with easy access to customers and clients in critical growing markets," Brian Ryks, CEO and executive director of the Metropolitan Airports Commission, said at the time of the announcement.
And it's not the only new addition in the works for Delta's growing midwestern hub. Delta will begin nonstop service from MSP to Mexico City (MEX) come June 8. And the airline is also angling to start nonstop flights to Shanghai (PVG) by 2020.
Bottom Line
As Minneapolis-St. Paul (MSP) based travelers, we'll admit we're a tad biased. But any new route is welcome news. And when it helps connect the midwest to Asia and Southeast Asia, it's even better.
Lead photo credit: Chris Lundberg via Flickr