It's the news frequent Delta flyers have been waiting for: Snacks and prepackaged meals are on the way out as hot meals finally return to the first class cabin soon.
Come March 1, Delta will begin reintroducing hot, plated meals in first class cabins on many domestic flights as well as routes to Mexico and the Caribbean. Delta hasn't made a formal announcement yet about the brewing improvements to meal service, nor has it shed any light on what it will be serving at the front of the plane starting in March. But hot meals will be available in first class on domestic flights over 900 miles as well as flights to Mexico, the Caribbean, and Central America.
The airline confirmed the news to The Points Guy on Wednesday, saying that it will take about a week from that initial rollout for hot meal service to make its way to Delta's entire short-haul network. Flights under 900 miles will continue to get snacks and complimentary drinks, including alcohol.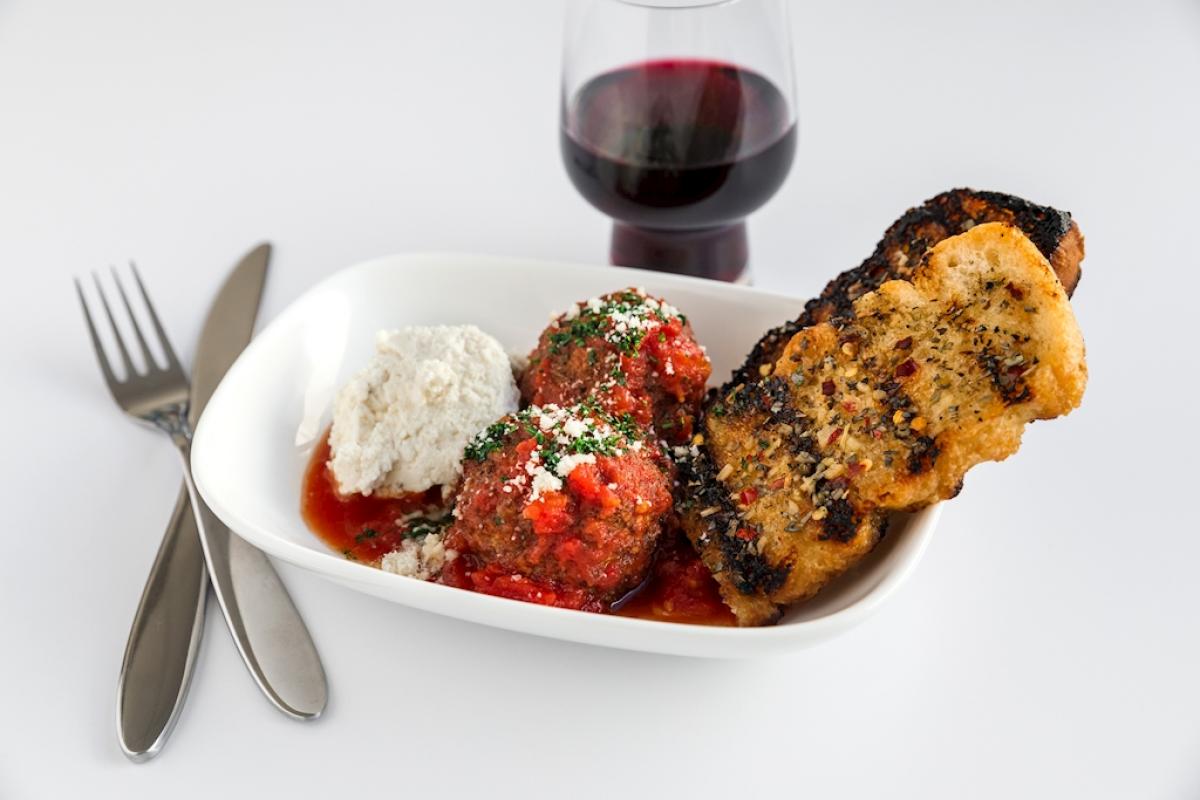 Delta has been slower to reintroduce service up in first class than many of its competitors as airlines climb out of the pandemic.
While other airlines like United and Alaska have more or less resumed their pre-pandemic service, simple snack bags and cold lunch boxes were the best even top Delta flyers could hope for flying domestically for much of the last two years. Full drink service throughout the cabin didn't even return until April 2021.
Only travelers flying Delta One to long-haul international destinations or on marquee transcontinental routes have been getting full meals. Whatever it looks like, the resumption of hot meals in first class on many domestic flights is a long-awaited move.
But don't expect to get much more if you're flying economy or even Delta Comfort Plus, where the normal beverage cart service with a choice of pretzels, cookies, or almonds is all you'll get. There's still no word on when some substantial food offerings will return to economy on even some of the longest Delta flights to Hawaii. Normal meal service has long since returned on long-haul international flights.

Delta has spent the pandemic retooling its offerings throughout the cabin – with an emphasis on sustainability.
Back in the fall, the Atlanta-based airline rolled out a brand new slate of onboard drink selections. Its long partnership with Westin for bedding in Delta One is out, replaced with a brand new bedding set made from … recycled bottles. And just this week, Delta announced it was ditching its Tumi amenity kits in favor of a new partnership with artisan-made kits that reduce plastic waste.
Bottom Line
Nearly two years into the pandemic, this is a big step back towards the service top Delta flyers have come to expect at the front of the cabin.
It's not clear exactly what hot meal service will look like when it returns in March. But don't hold your breath for big changes flying Delta economy anytime soon.