Delta has made a serious splash becoming the first of the big four U.S. air carriers to offer free inflight Wi-Fi. But that doesn't mean it's available on every Delta flight – and a recent snafu with satellites could mean it'll take even longer to see it on long-haul flights.
After months of testing, Delta officially launched free Wi-Fi on Feb. 1. You need a SkyMiles account to get online, but it's free to join – and you can even get signed up mid-flight in order to use the complimentary internet. In our experience, it lives up to the hype, setting a standard for the airline industry going forward. In the U.S., only JetBlue also offers free inflight connectivity.
Despite Delta touting free internet, many travelers are walking onboard their flights surprised to see a price tag to get online. It's because that blazing fast and free service hinges on Wi-Fi provider ViaSat … and not every Delta jet is equipped with ViaSat just yet.
The Atlanta-based airline told investors on Thursday it's on track to outfit 540 aircraft with free Wi-Fi by the end of the year – roughly two-thirds of its fleet. Delta has previously said it plans to get complimentary Wi-Fi on its entire domestic mainline fleet by the end of 2023, with aims of expanding that to regional jets and long-haul international planes by the end of 2024.
Thrifty Tip: To find out if your Delta flight has complimentary internet onboard, look for the "Free Wi-Fi for SkyMiles Members" placard when booking your trip. Or just look for a sign as you're boarding the plane.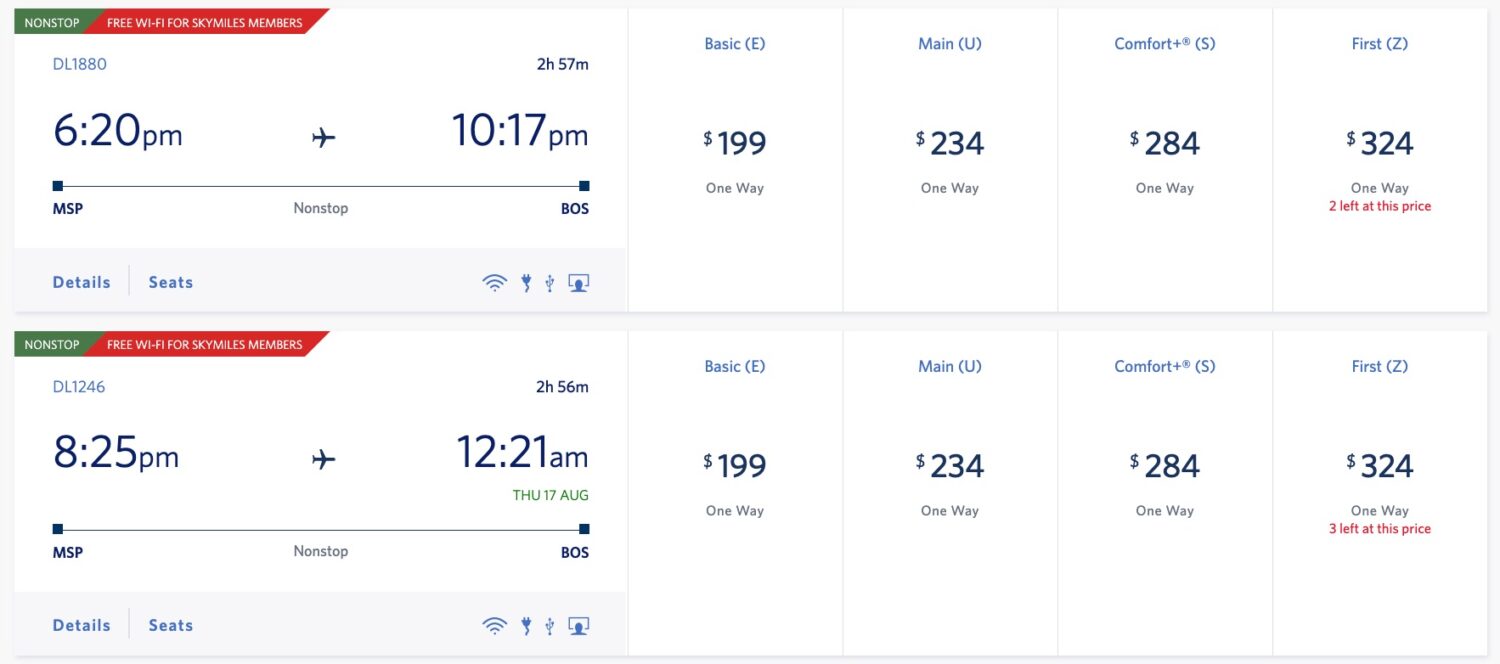 But a recent issue with ViaSat could slow down Delta's goals of bringing free Wi-Fi across its entire fleet.
The company announced this week that  "an unexpected event occurred" with one of its satellites, adding it "may materially impact the performance" of its technology. After the news Wednesday, both ViaSat CEO Mark Dankberg said he was "disappointed" by the news.
ViaSat said it is working on contingency plans to keep internet speed and coverage up and that there shouldn't be any disruption to customers like Delta.
Speaking to investors on Thursday,  Delta CEO Ed Bastian struck a similar tone: After speaking with ViaSat, he said there should be "no meaningful impact" for domestic Delta flights. But for the airline's international fleet, there could be issues.
"If anything, it may cause a delayed rollout on some of the international markets," the CEO said. "But it's too early to tell."
Bastian did not specifically address whether there may be issues with expanding free Wi-Fi to regional jets operated by Delta Connection.
Bottom Line
Five months later, Delta's free Wi-Fi for SkyMiles rollout has been a success, adding the service to nearly two-thirds of the airline's fleet for domestic flights.
But with hundreds of planes to go, it's not available on every Delta flight just yet. And a recent satellite issue from Wi-Fi provider ViaSat could threaten the rollout of free inflight Wi-Fi for Delta flyers heading abroad.