Delta has dominated the headlines lately for a slew of changes that ticked off its frequent flyers, even after walking back some of those changes last week. But average travelers who have sworn off Delta amid the outcry should take a few deep breaths and keep reading. Little has changed.
There's no question that these changes will be a big blow for ultra-frequent Delta flyers seeking status next year and beyond – and those who have enjoyed unlimited trips into Delta Sky Clubs from their premium travel credit cards. There are plenty of travelers who will feel the pain, and they're justifiably upset.
But chasing airline status isn't for everyone … and it shouldn't be. For average travelers like you and me who fly a handful of times a year on our own dime – and will never come close to earning status? None of this really affects us.
It's gotten lost in the negative news cycle surrounding Delta, but there's been no change to how you earn and redeem Delta SkyMiles, whether you put them towards a domestic flight or two each year or save them up for an awesome SkyMiles flash sale. And there's no need to cancel the *delta skymiles gold card*  that's a fixture in so many Delta flyers' wallets thanks to free checked baggage and other benefits
We've drilled down into how earning Delta Medallion status will change for the big spenders, but here's a breakdown of what it all means for everyday travelers.
Your SkyMiles Are Safe
We've said it before, and we'll say it again: Delta has made no changes to how you earn or redeem Delta SkyMiles.
Whether you're flying with Delta, swiping your Delta American Express cards, buying Starbucks, or taking Lyft rides, you'll continue to rack up SkyMiles as you did before. As for using those SkyMiles toward (nearly) free flights, nothing has changed, either.
That's not entirely amazing news: SkyMiles aren't exactly the most valuable airline miles in the world. Delta's dynamic pricing system means award rates are unpredictable and constantly changing, making it hard to ensure. Booking business class abroad regularly costs 400,000 SkyMiles or more. Now as always, travelers should think twice before swiping their Delta Amex card everywhere they go.
On the plus side, deeply discounted Delta SkyMiles flash sales are as prevalent as ever. In fact, in just the weeks since Delta initially announced its Medallion Status overhaul, we've found a number of cheap SkyMiles deals to sought-after destinations like New Zealand, Australia, and even Europe.
And while some benefits to Delta's top-tier co-branded cards are taking a hit, one important benefit remains the same no matter which Delta card you have in your wallet (aside from the no-annual-fee *delta blue*): 15% off award bookings when using SkyMiles.
Delta recently slashed award rates on flights to New Zealand down to just 48,000 SkyMiles from dozens of U.S. cities. Factor in that TakeOff 15 perk, and you could get you there for as few as 42,000 SkyMiles – roundtrip!
No Status? No Problem
The biggest hits in the bad news are for earning Delta Medallion status. As enticing as benefits like complimentary upgrades might sound, that's something most three- or four-times-a-year won't even get a whiff of.
While Delta slightly lowered the annual spending requirements to climb each tier of status, it'll still require a ton of spending with Delta (or on Delta credit cards) each year to achieve. For example, to get even the lowest tier of Delta status (Delta Silver Medallion) you'll have to spend $5,000 on Delta flights next year … or spend $50,000 on a *delta skymiles platinum card* – or some combination of the two.
That's simply not achievable for most people. And it's not worth it.
So unless you're flying constantly for work (on your employer's dime), most travelers are better off forgetting loyalty and focusing on wherever they can get the best deal. As was the case before Delta made these moves, being a free agent is better.
If the best option for your trip is flying Delta, great! But if another airline is charging less for a similar flight, you're better off following the better deal – like this flight from Minneapolis-St. Paul (MSP) to Boston (BOS), for example. In this case, Delta is charging  $175 more than JetBlue for a nearly identical flight.
With no perks from status and no chance or reason to get there, there's not much reason to to choose the Delta flight over the substantially cheaper JetBlue fare.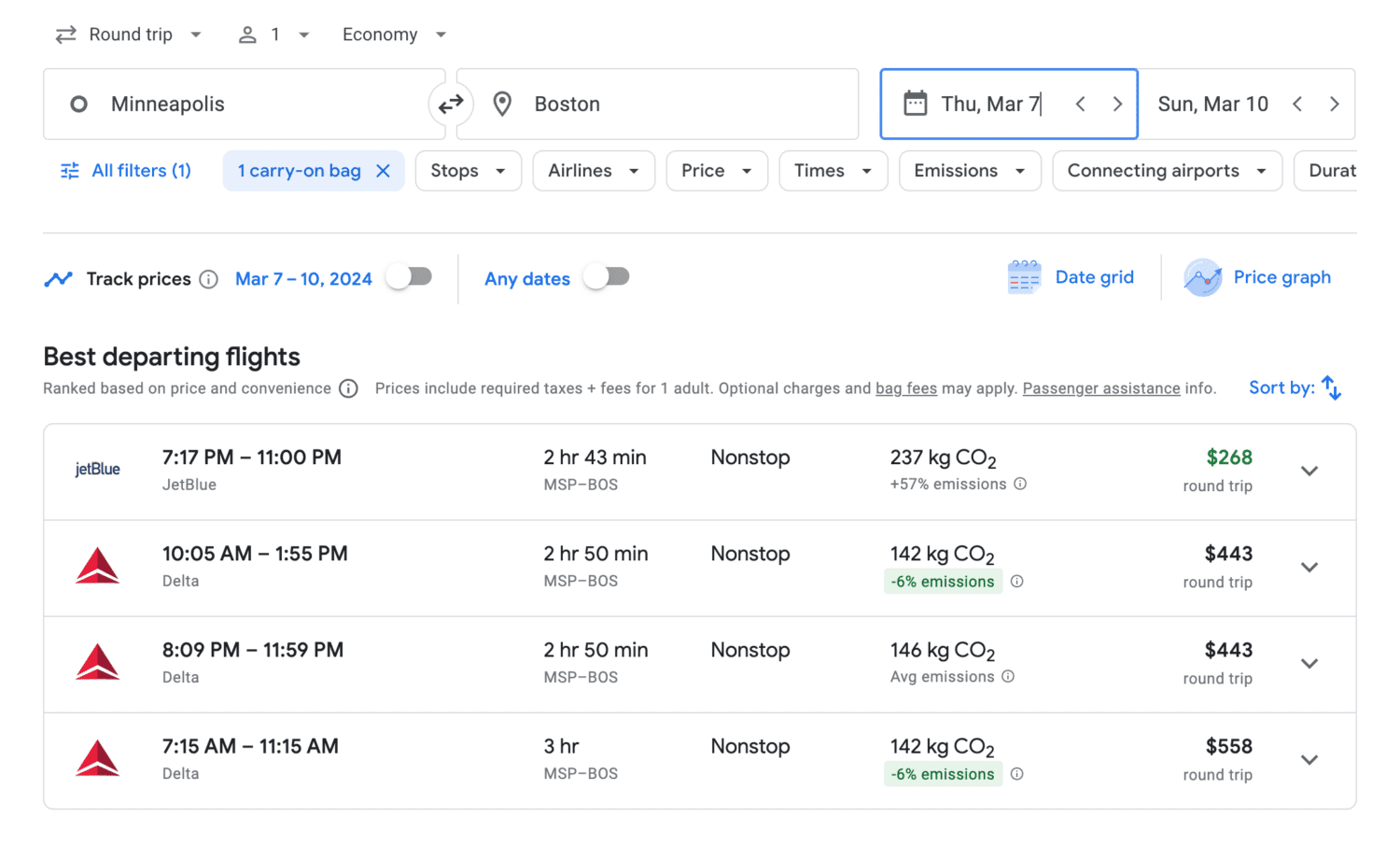 Sky Club Access Isn't Changing Right Away
If you've been enjoying Delta Sky Club access from a credit card, the bulk of those changes won't take effect for more than a year.
While travelers with the *delta skymiles platinum card* will no longer be able to purchase Sky Club access after Jan. 1, those with the *delta reserve card* or *amex platinum* will be able to visit the Sky Club as many times as they want for free until Feb. 1, 2025. After that, they'll be capped at 15 and 10 day passes a year, respectively.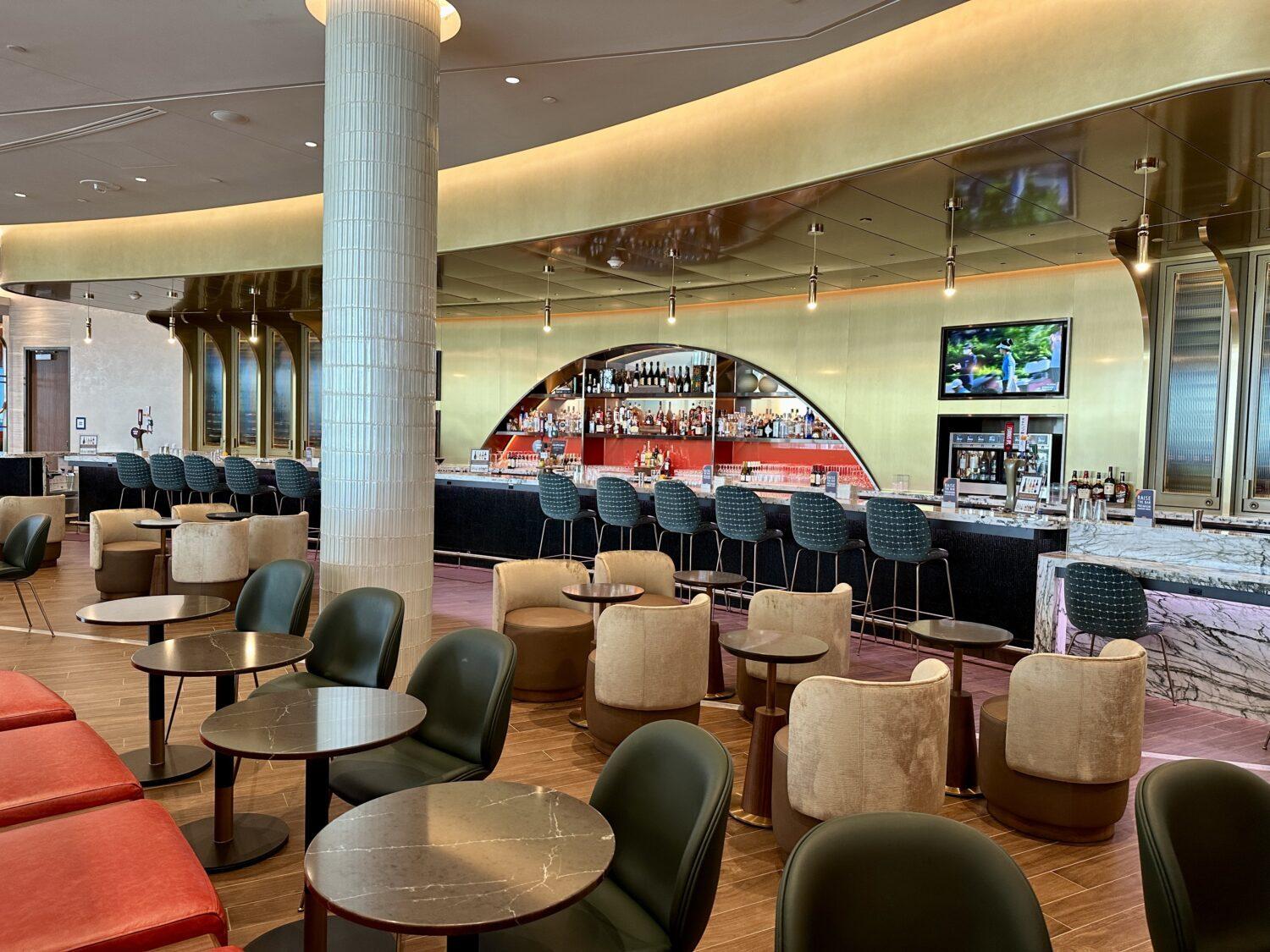 Got a *delta skymiles gold card*? Nothing is changing for you.
This card doesn't come with complimentary Sky Club access or even the option to buy a day pass – and it hasn't for years. But it does come with a handful of other perks that make it worth holding, and Delta hasn't touched those. You'll still get a free checked bag on every Delta flight (whether you pay with the card or not), priority boarding, and 15% off SkyMiles award tickets. Plus, you'll earn more SkyMiles when you use it at restaurants, grocery stores, or at Delta.com.
Delta Sky Clubs are great, but they aren't the only airport lounges in the game. Whether you're flying Delta or another airline, there are plenty of other lounges where you can get free food and drinks, relax, and charge your devices before your flight if you hold the right credit card. Cards like the *venture x* and the *chase sapphire reserve* come with complimentary Priority Pass memberships that can get you into lounges worldwide, in addition to their branded Capital One and Chase Sapphire lounges.
Since I'm based in Minneapolis-St. Paul (MSP), I'm fairly loyal to Delta by default. But I've never earned status, visited a Delta Sky Club on my own, or even opened a Delta credit card. But I do have a Capital One Venture X Card, which I use to earn more points on my everyday spending, then use those points to cover my Delta flights. Plus, I can pop into the nearest Priority Pass lounge – like the PGA Lounge in Minneapolis – before my flight.
Delta's recent moves haven't affected how I travel with the airline in the slightest.
Bottom Line
Delta has made a bunch of big, mostly bad, changes lately. But these moves shouldn't change how most people travel with the airline.
Nothing is changing with the way you earn and redeem Delta SkyMiles. The average traveler who hasn't earned status and never will can keep flying with Delta whenever it makes sense, just as always.
Lead photo courtesy of Delta</em