Delta Air Lines announced Tuesday it would allow travelers with flights over the Fourth of July weekend to change their bookings for free, an unparalleled move that suggests the Atlanta-based carrier is bracing for even more delays and cancellations.
Soaring travel demand has been pushing airlines to a breaking point for months, leading to mass delays and cancellations as Americans return. That includes Delta, once viewed as the nation's most reliable airline until recent meltdowns have put that reputation to the test. In its latest struggles just last weekend, Delta canceled more than 600 flights and delayed more than 2,000.
This new free-change policy makes it clear Delta is expecting further disruptions, clearly hoping the option to change flights will relieve some pressure. Most importantly, this new systemwide waiver allows anyone with a Delta flight from July 1 through July 4 to change their flights without fees – and without any fare differences. Even stingy Delta basic economy fares are eligible for free changes.
"Delta people are working around the clock to rebuild Delta's operation while making it as resilient as possible to minimize the ripple effect of disruptions. Even so, some operational challenges are expected this holiday weekend," the airline said in a statement. "This unique waiver is being issued to give Delta customers greater flexibility to plan around busy travel times, weather forecasts and other variables without worrying about a potential cost to do so."

The issue, as it has been for many months, is staffing. After shrinking to survive the worst of the pandemic, Delta can't grow fast enough to keep up with travel demand. And for Delta, the core problem is pilots … or lack of them.
A Delta employee with knowledge of the airline's pilot schedules, who asked to remain anonymous, said Delta's internal schedules show hundreds of flights this weekend and into next week still don't have crews scheduled to fly them. The problems are most acute on its Airbus A320 and Boeing 737 fleets – a majority of Delta's fleet and the backbone of its domestic operations.
The employee spoke to Thrifty Traveler on condition of anonymity because they were not authorized to speak with the media. Delta pilots nationwide have gotten louder and louder about their concerns, writing an open letter last month raising alarm about working excess overtime hours to keep the airline running and planning some informational picketing this week as they jostle for a new contract.
So how does this free change policy work?
All customers with Delta flights from July 1 through July 4 can rebook their travel to fly instead between today, June 28, all the way through July 8 without paying a fee or a fare difference. Switching to a cheaper flight will only earn a Delta eCredit for the difference if downgrading a first class or Delta Comfort Plus seat to a lower fare.
This policy only applies to tickets purchased through today, June 28. Travelers can adjust their travel plans on Delta.com or in the Delta app under "My Trips." Delta is planning to email all flyers with flights booked over the busy holiday weekend with the offer to change for free.
Free change waivers like this are almost never this broad. Typically, they're reserved for a small pocket of the country experiencing storms or inclement weather.
In this case, all Delta flights July 1 through July 4 can be changed without fare differences or fees – domestic or international. That's unparalleled.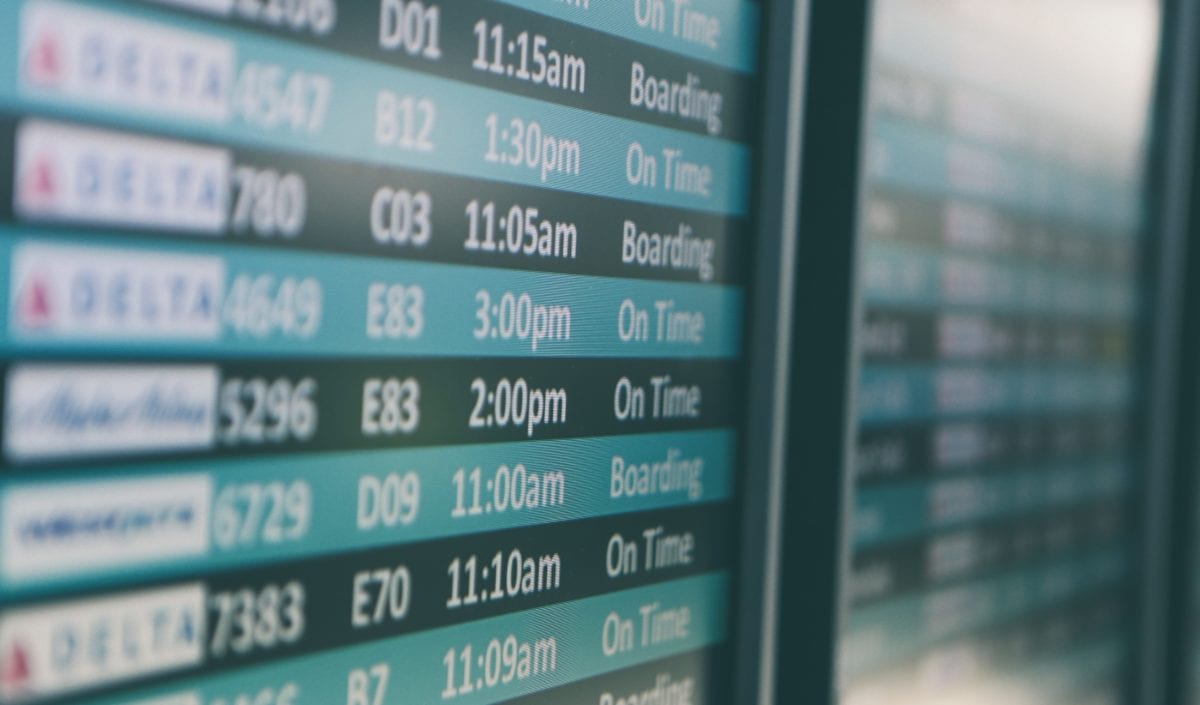 It comes at a tricky time for airlines. Airports recorded more than 2.46 million travelers on Sunday, according to TSA data – the highest since early February 2020. And airlines expect to break that record once again this weekend.
Yet U.S. airlines big and small canceled nearly 5,000 flights last weekend delayed almost 20,000 more, according to FlightAware.com. Almost every airline, from American and Alaska to Southwest and United or even budget carriers like Spirit, has suffered from mass cancellations and meltdowns over the last year.
Delta isn't the only airline struggling as travel demand ramps up. But the Atlanta carrier's recent struggles sting more after a decade of building its brand around being a "on-time machine," going weeks at a time pre-pandemic without canceling a single flight.
In addition to just last weekend, Delta suffered a major meltdown over Memorial Day weekend. Its dealt with spurts of major cancellations throughout much of the spring, as well as over Thanksgiving and Christmas last year.
The issues plaguing Delta and the rest of the airline industry today aren't going to be solved overnight. So there are some things you can do to try to minimize your chances of disruptions when booking (or rebooking) any flight.
Take the early flight. The odds of problems only increases throughout the day. You could even try to use this Delta change policy to rebook yourself on the first flight of the day instead of a later departure.
Avoid connections. More flights = more chances for things to go wrong. If you have to take a connection, give yourself at least a few hours between flights.
Don't check a bag. Airlines are losing bags at record levels. And even if your bags arrive, they're often late. Save yourself some time and stress.
Bottom Line
It's hard to see this as anything other than Delta admitting this weekend is going to be a mess.
Surely, Delta hopes that enough anxious travelers will take advantage of this free chance to change their travel plans, relieving pressure on the airline. But the question now is how bad will things get: A repeat of the recent weekends in which we've seen Delta axe hundreds of flights a day … or something worse?