Delta Air Lines has plans to make a major onboard upgrade for passengers on some of its newest planes: Pairing your Bluetooth headphones with your seat back screen.
It seems like something that should have been offered years ago as Airpods and Bluetooth headphones have become mainstays, but airlines have struggled to keep up with that technology. Just last month, Delta unveiled its newest and most fuel-efficient jet yet: The Airbus A321neo. Not only are these planes equipped with a brand new first class seat, but they've also been testing Bluetooth connectivity at in-seat entertainment at these seats.
Apparently, it's been a smash hit. As first reported by Paxex.aero, Delta will soon expand this functionality to more of its fleet, including some of the planes it frequently flies on long-haul international routes. Next up? Delta's Airbus A330-900neos and Boeing 767-400s, both of which are already outfitted with state-of-the-art inflight entertainment systems that make it easier.
It's unclear if Delta is planning to immediately launch this technology in economy seats on these planes or if it will be phased in, starting with business class.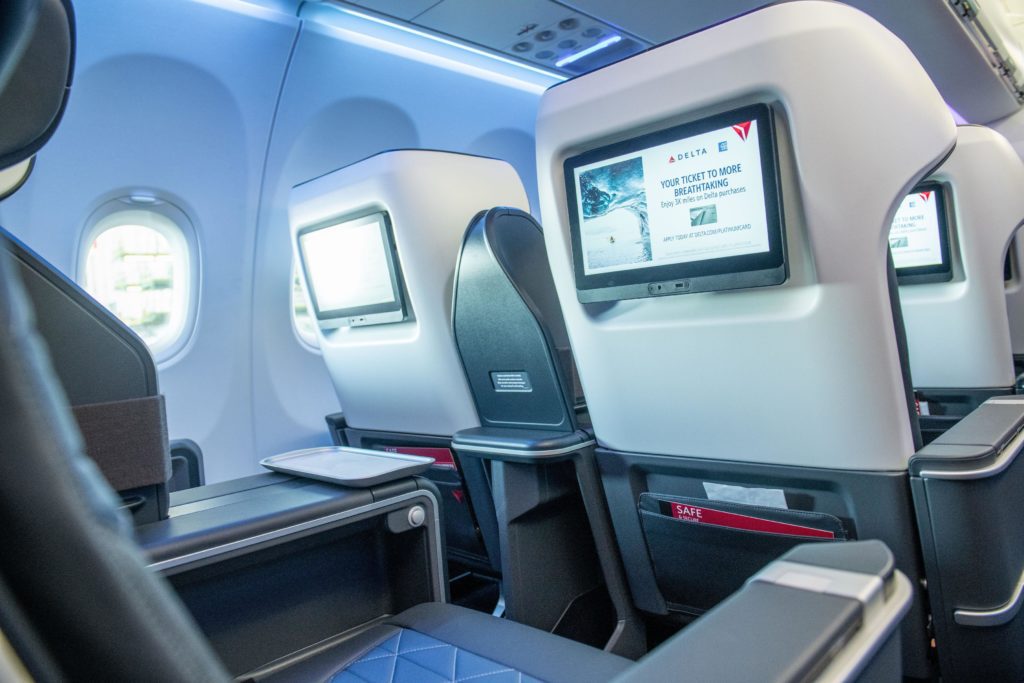 That means if you have headphones like the Apple Airpods, Bose's wireless noise-canceling headphones, or any other wireless headset, you'll be able seamlessly connect your device to the screen. Until now, you'd need a separate device like the AirFly dongle to connect Bluetooth headphones to your seatback entertainment.
In an era when many Americans expect Bluetooth connectivity almost everywhere, airlines have struggled to keep up. Adding this functionality even on planes with screens at every seat isn't as simple as flipping a switch. There are regulatory hurdles to overcome. And rolling out new technology that supports Bluetooth will take time … and a huge sum of money.
Seth Miller at Paxex.aero calls this deployment a short-term win in a broader strategy that will include significant upgrades to Delta's next-generation in-seat screens.
Notably, Delta's new IFE screens would shift from 720p to 1080p or even 4K resolution. The new screens would also come equipped with an updated Bluetooth chip that would allow for more efficient directional signaling. That said, these next-generation chips seem to be the key to getting the appropriate regulatory approval.
While it's exciting news for Delta travelers with Airpods in their pockets, the airline is playing catch up with a competitor: United Airlines. The Chicago-based airline unveiled a new signature cabin interior at an airline industry event last summer, featuring Bluetooth connectivity at all seats – including those in economy.
That feature debuted on some new Boeing 737 MAX 8 aircraft this year, and United plans to retrofit many of its existing jets with this technology.
Bottom Line
After a successful trial run of adding Bluetooth headphone connectivity to first-class seats on Delta's new A321neo aircraft, the airline has plans to roll out this technology on a broader scale over the coming years.
The airline will start with its Airbus A330-900neo and Boeing 767-400 aircraft and then go from there to make Bluetooth connectivity more common across its fleet.
Lead photo courtesy of Delta Air Lines