Delta announced Monday it has extended its promise to block middle seats through at least April 30, giving flyers at least another month with an empty seat between strangers.
While other airlines have scaled back seat-blocking or restarted selling flights to capacity, Delta is the only remaining U.S. carrier blocking seats onboard throughout the cabin. The airline is extending that by at least another month, as its policy had previously been set to lapse at the end of March.
Delta has made empty middle seats the cornerstone of its coronavirus playbook, using that extra space and enhanced cleaning procedures to try to convince travelers it's safer to fly with Delta than its competitors – and maybe even pay a little bit more to do so. With COVID-19 cases still skyrocketing in the U.S., it makes sense.
Meanwhile, other carriers like JetBlue have stopped blocking seats altogether in early January. Alaska Airlines now only blocks middle seats in its extra legroom seating section dubbed "Premium Class." And Southwest stopped capping ticket sales on flights starting in December – something American and United haven't done for many months.
Read our master guide to all the U.S. airlines blocking middle seats.
But will Delta go even further and continue blocking middle seats further into the spring? The airline isn't saying, but CEO Ed Bastian has said it's clear flyers are seeking out Delta for the guarantee of extra space on board.
"I think it's going to be very much driven by customer demand and customer input," Bastian said last month.
Watch and see how Delta stacks up against American, Southwest, and United

Still, it's likely only a matter of time before Delta fills up planes again. When Bastian told investors this fall the airline would likely extend its policy, he also said the airline would start selling more of these seats "sometime in the first half of next year."
"Obviously, it's going to be conditioned on consumer sentiment and confidence in air travel," Bastian explained.
The writing is on the wall: Empty middle seats won't last forever. But with travel down for now, Delta is prioritizing making passengers feel safer, hoping that drives more flyers to Delta.
At the same time, Delta has also tweaked its seat-blocking policies so that planes may start to get a bit more full, while still keeping most middle seats empty. And if you're flying on a smaller jet with fewer than six seats in each row, you may wind up seated next to a stranger.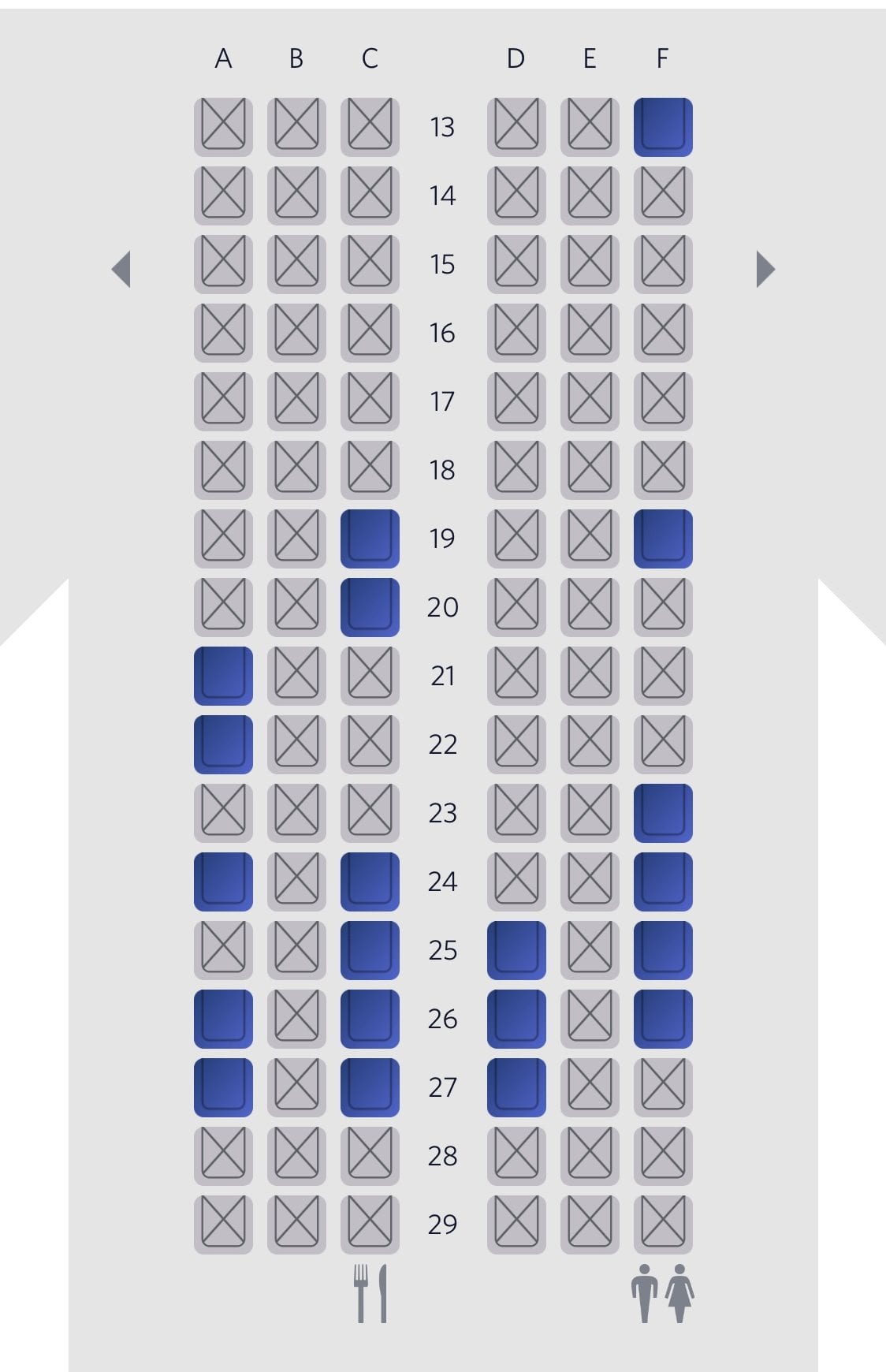 Drilling into Delta's Decision
Delta is the only airline currently blocking middle seats throughout the cabin to give passengers more room onboard. That's no accident.
It's a temporary measure at a time when concerns about safety are paramount – and it's an easy move to make when few Americans are traveling. But Delta has gone even farther by promising to keep middle seats open until at least May – and it's not ruling out extended that even further into the spring.
It's a sign that the airline doesn't expect air travel to return to normal anytime soon. And until it does, giving passengers that peace of mind that they won't have a stranger seated next to them is a smart decision.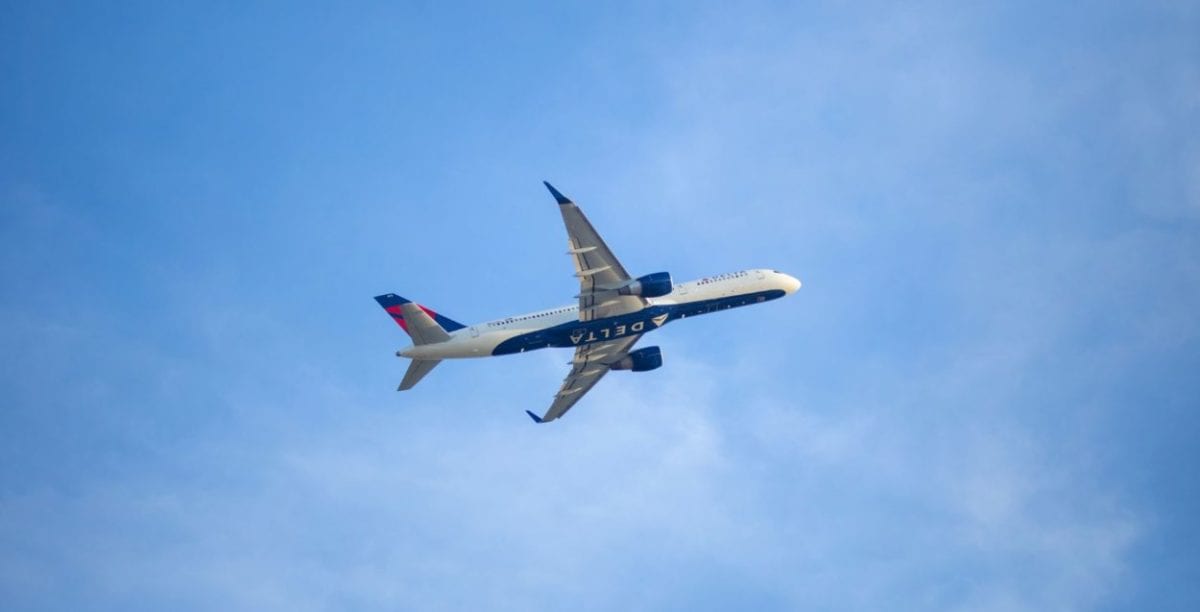 Since the coronavirus pandemic upended travel, Delta has tried to position itself as the airline that cares most about safety. It's betting that making passengers feel safer is the key to winning more flyers.
"This is a time when customers are not always trying to find … the cheapest price, but who's going to get them there in the most reliable, safe manner," Delta CEO Ed Bastian said in a Milken Institute podcast interview explaining the decision to block seats.
And post-flight surveys show it's effective, as Delta's Net Promoter Scores – a key metric gauging customers' satisfaction about their flight – have surged during the pandemic largely due to cleaning and social distancing onboard.
Read more: Delta is Making a Big Bet on Safety. Will It Pay Off?
Changes to Delta Blocking Middle Seats
While Delta will continue blocking middle seats through at least April, the airline has tweaked some of its policies.
For starters, if you're flying a regional jet with fewer than six seats in each row, you may still wind up sitting next to a stranger. Delta has promised only to block "select" seats on these planes: typically just one aisle of seats on a jet with four seats in each row.
Read more: Flying Delta? Despite Blocked Seats, Some Flights May Look More Full
And even on standard Delta jets, flights may a bit more cramped than you expect. That's because Delta allows groups of three or more to select middle seats and sit together, allowing them to sell up to 70% or more of the seats on each plane. Flying as a pair or solo? You still won't be able to pick a middle seat.
And as of Oct. 1, Delta started selling Delta One business class cabins on widebody jets to capacity. Domestic first class will still be capped at 50%.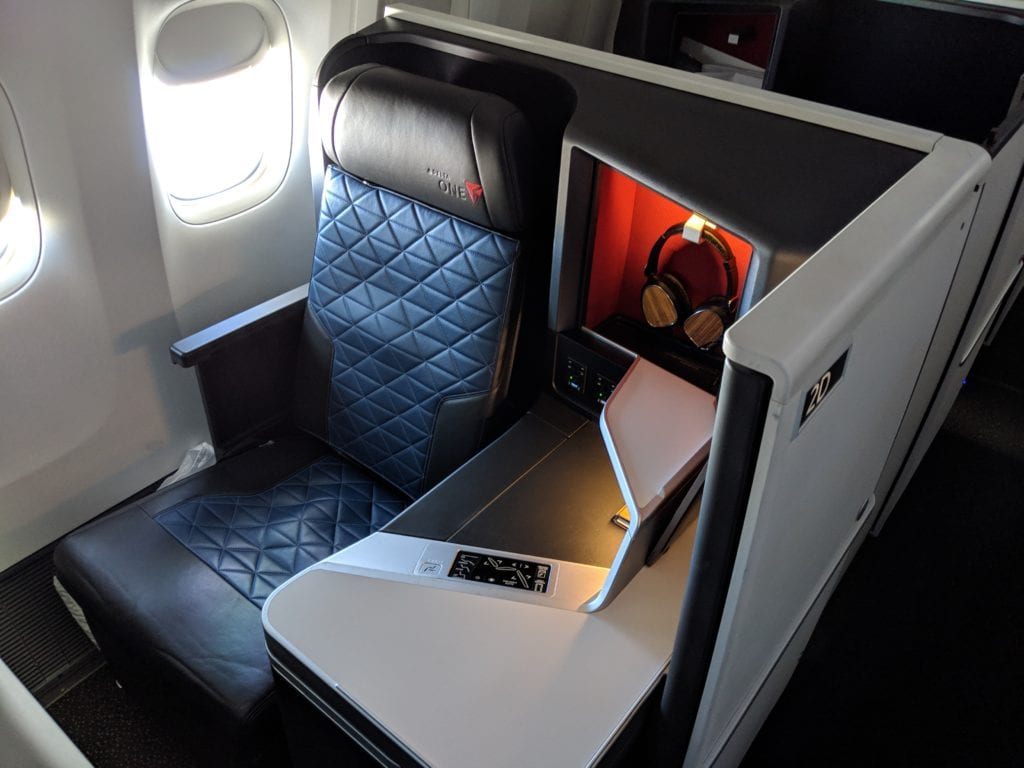 Bottom Line
Delta has gone big and bold with blocking middle seats on its planes, and that makes sense. Delta has continually led the way among major U.S. airlines with customer-friendly moves. And it has tried to position itself as the airline that puts passenger safety above all else.
Delta says it will continue blocking middle seats through at least April – but it's clear that another extension isn't out of the question. Delta is a master at crafting a narrative, defining its brand, and drawing contrasts with its competitors.
But even on Delta, empty middle seats won't last forever.