The COVID-19 pandemic has forced airlines to throw out their playbooks, dealing with unpredictable swings in travel demand and an uncertain future. They've had to get creative with flight pricing, too, with unusually steep sales to Hawaii and the Caribbean. But one change stands out the most: Cheap last-minute flights.
For years, waiting until the last minute to book flights was a surefire way to pay much, much more for airfare. Penalizing procrastinators has been a tried-and-true pricing method for airlines: Flight prices almost always begin creeping up within a month of departure. That's why we've always encouraged travelers to book their flights at least 30 to 45 days in advance – especially on major U.S. airlines.
But like travel as a whole, that has changed. When it comes to domestic flights, we're seeing U.S. airlines generally aren't charging more until starting just seven to eight days before departure. In some cases, you can still book fares at a rock-bottom price just three days before departure. 
That's unheard of. So what's happening here? And what does it mean for booking airfare? Let's dive in.
Thrifty Tip: Prices can even dip on the tickets you've already booked as your trip approaches. So set a Google Flights price alert and ask your airline to give you the difference as a voucher or eCredit if the price drops.
Last-Minute Bookings in Action
You can see how airlines have changed their pricing strategy across the nation.
Here's a look at Delta flights from Minneapolis-St. Paul (MSP) to Denver (DEN) for the next two months. Notice that fares hit their lowest point on Friday – just three days from today.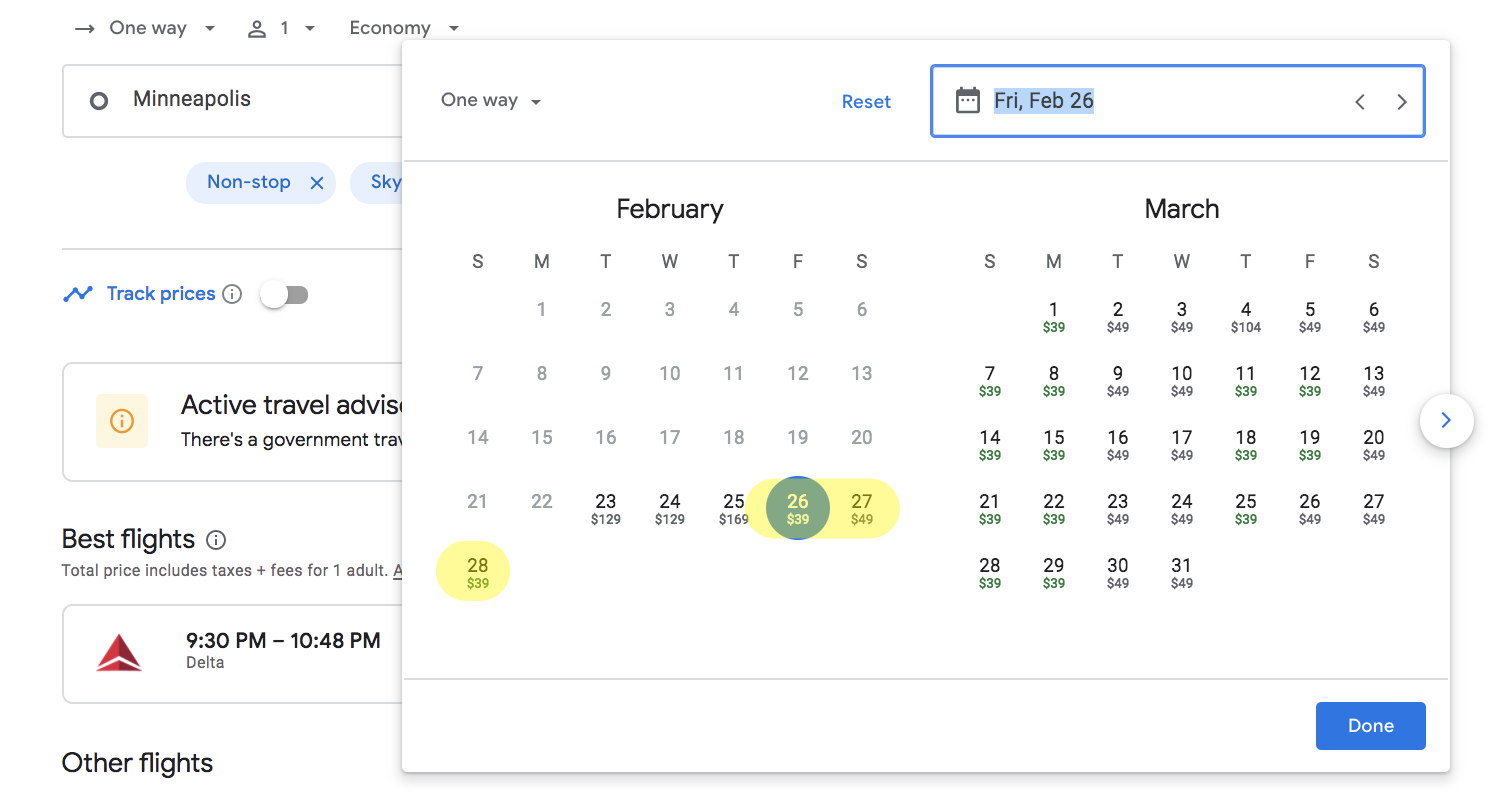 The same is true with roundtrip American Airlines fares from Philadelphia (PHL) to Orlando (MCO). While prices shoot up within the last few days before departure, you can book a flight for the cheapest price and still leave within the next few days.

United Airlines is doing much the same on many routes, like these fares from San Francisco (SFO) to Las Vegas (LAS). Just a few months ago, United was charging much more two to three weeks ahead of takeoff.

Even Southwest is discounting fares starting just a week in advance, like these flights from its strongholds in Denver (DEN) to Dallas-Love Field (DAL).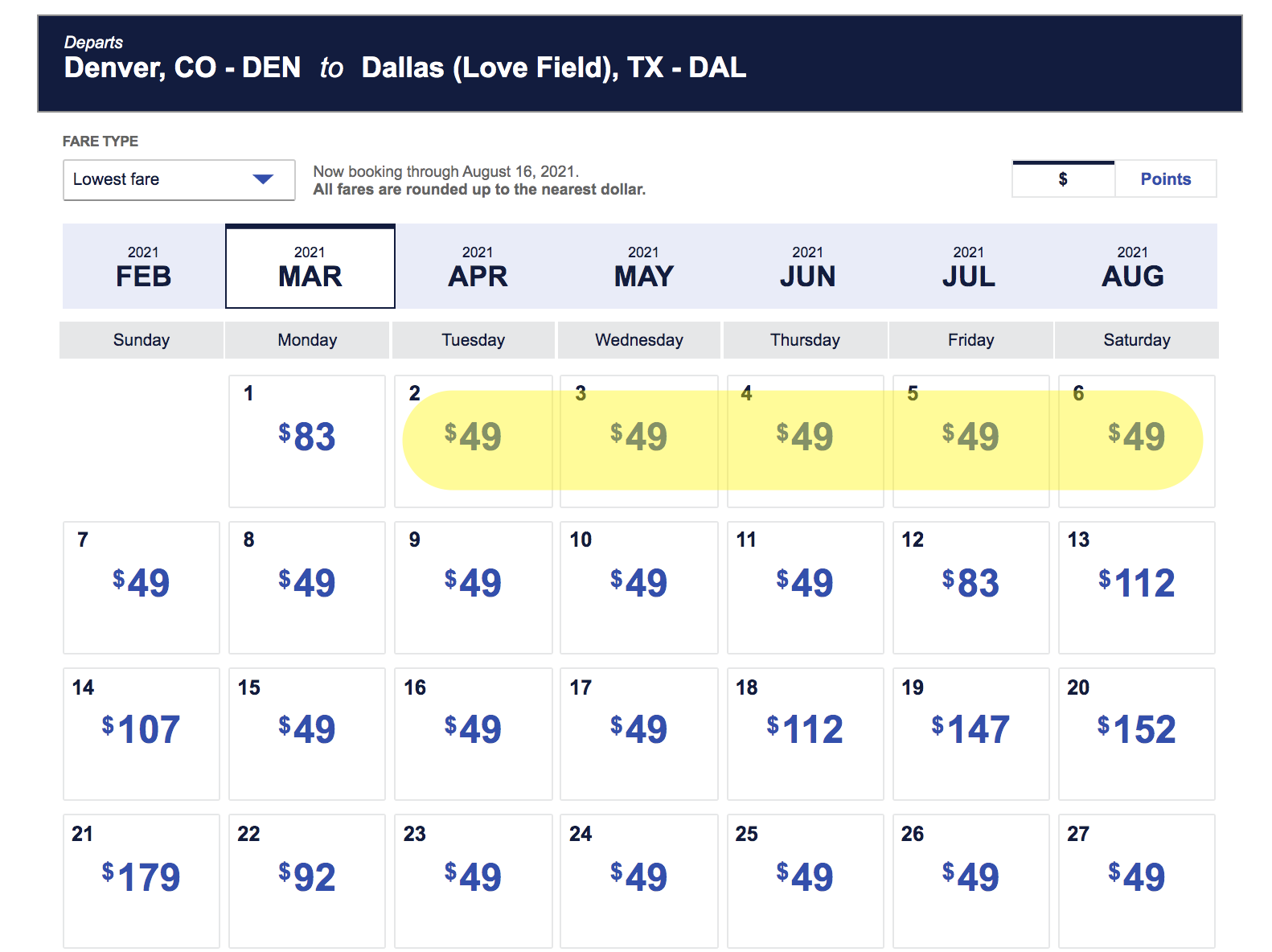 Those are just a few examples. You may not find cheap last-minute tickets on every single route. But again and again (and again), we see this pattern playing out on airlines big and small nationwide. It's a drastic change from just a few months ago, when airlines would start charging more at least a month or more in advance.
The change definitely isn't universal, though. One area we still see airlines resorting to their old ways? Those premier transcontinental flights between major cities, like United's flights between Newark (EWR) and San Francisco (SFO) or Delta flights from Atlanta (ATL) to San Francisco. Prices on those Delta flights don't bottom out until you start shopping for mid-March, at least three weeks out.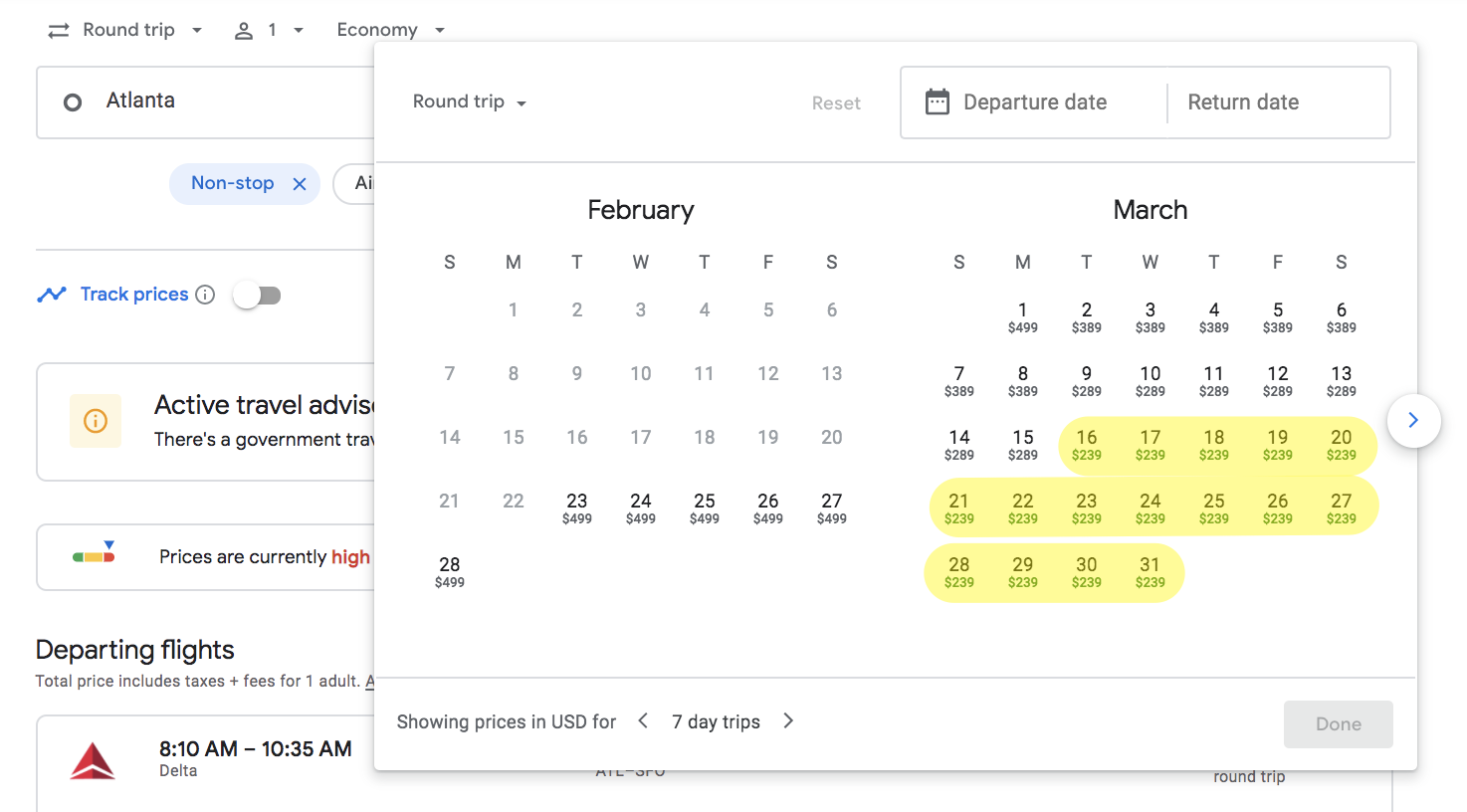 …But Why?
We've got two words: Business travelers.
Airlines have built their businesses around corporate travelers. Their flight networks reflect where businessmen and businesswomen want to go. Seating options and in-flight service caters to them. And the way airlines priced flights has been based on getting top dollar from business travelers.
This was the idea: While budget-conscious travelers like you and I will shy away from a high fare, corporate travelers simply need to get somewhere – and their employer will foot the bill. They often make those travel decisions just a few weeks in advance. And airlines know that.
That's why waiting until a month (or just a few weeks) before departure was a losing strategy for saving on airfare. As the flight approaches, airlines would much rather sell just a handful of seats to corporate travelers at a premium than sell out the plane with cheap tickets to vacationers.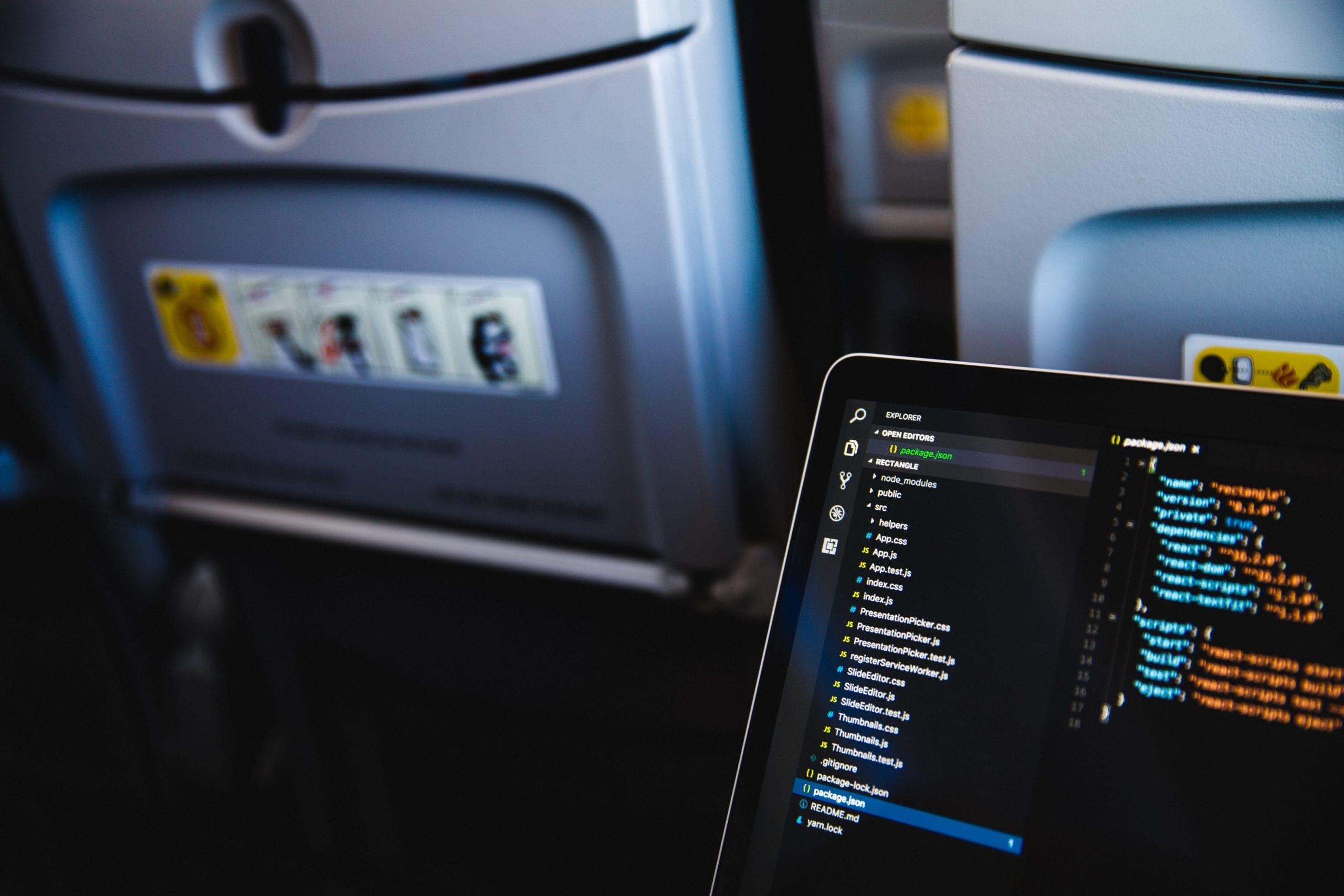 But now, those corporate travelers are staying home.
Air travel may be slowly creeping up in the U.S., but airlines left and right have said business travelers haven't returned whatsoever. Survey after survey has shown big businesses aren't sending their employees back to the skies anytime soon.
It's all leisure travel today, and that's what is driving this change in pricing. Now, airlines are hungry for whatever ticket sales they can drum up. And just as importantly, the few people who are traveling today are making their plans later than ever.
With travel restrictions changing weekly and the unpredictable spread of coronavirus, travelers are making plans much closer to departure than they would have a year ago. Charging these flyers an arm and a leg for flights three to four weeks before departure just scares them away.
The last-minute pricing strategy that has proven so lucrative for years with business travelers simply doesn't work when they're not booking tickets.
Just a few short months ago, airlines couldn't care less about selling cheap tickets last-minute. Now, that's all they can get. And that means cheaper flight prices just a week or two before departure.

Bottom Line
This is a huge shift in how airlines set their flight pricing – and the best time for travelers to buy airfare. Of course, this doesn't mean you should rush out to get on a plane just because you can get a good deal just a few days in advance. We're still in the midst of a pandemic.
But the days of paying out the nose for a flight a few weeks or even a month away are gone… at least for now.