It's the least wonderful time of the year for travelers booked on United and Delta Air Lines, as both carriers have canceled more than 100 flights for Christmas Eve on Friday – with more cancellations spilling into Christmas Day.
The Friday cancellations were highest on United, which had scrapped 170 flights and counting as of early Friday morning, according to data from FlightAware. Delta wasn't far behind with nearly 140 cancellations as of Friday morning – and the tally on both airlines could grow as the day progresses. Meanwhile, Delta had proactively canceled roughly 150 additional flights for Christmas Day on Saturday and Sunday.
JetBlue had also canceled 53 flights and counting on Friday as of the early morning, delaying another 111 flights.
Read more: What to Do When an Airline Cancels Your Flight
It's just the latest round of mass cancellations that have now touched almost every major airline in 2021 as they struggle to get back up to 100%. And while they flew smoothly through the busy Thanksgiving travel week thanks to good weather, there's a new problem for the holidays: The Omicron variant.
Infections among flight attendants and crews have left airlines short-staffed, unable to pull off a packed schedule for holiday travelers. Notably, all three airlines struggling with cancellations for Christmas – United, Delta, and JetBlue – have hubs in New York City-area airports, where COVID-19 cases are skyrocketing.
"The nationwide spike in Omicron cases this week has had a direct impact on our flight crews and the people who run our operation. As a result, we've unfortunately had to cancel some flights. … We're sorry for the disruption,"  United spokesperson Josh Freed told USA Today in a statement.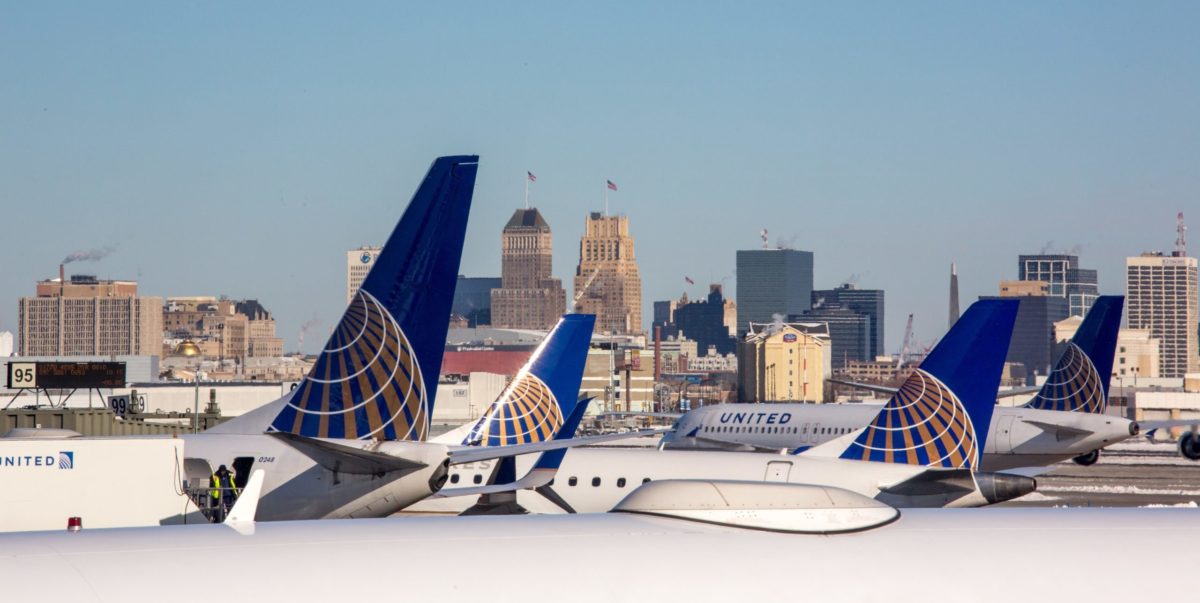 The writing was on the wall that issues were coming. Earlier this week, Delta and other airlines pleaded with the Centers for Disease Control and Prevention (CDC) to reduce how long their staff is required to quarantine after an infection.
"With the rapid spread of the Omicron variant, the 10-day isolation for those who are fully vaccinated may significantly impact our workforce and operations," top Delta executives wrote in their letter to the agency. "Similar to healthcare, police, fire, and public transportation workforces, the Omicron surge may exacerbate shortages and create significant disruptions."
Delta also faulted storms in the West for exacerbating their issues. The airline has issued travel waivers for flights in Salt Lake City (SLC) and Seattle (SEA) over the Christmas weekend.
To keep the cancellations from getting even worse, Delta has called in flight attendants and pilots to work overtime and even asked staff to drop existing vacations through Dec. 28 to come work instead, according to internal memos obtained by Thrifty Traveler.
As first reported by plugged-in Twitter user @xJonNYC, United is particularly short-staffed on flights supposed to be operated on Boeing 737s. That's led the airline to swap in far larger Boeing 777s on some flights rather than cancel them outright.

This is a breaking news story, check back for more updates