Another week, another airline meltdown.
American Airlines has canceled more than 2,000 flights nationwide since late last week, peaking on Sunday when the Dallas-based airline scrapped more than 1,000 flights – more than a third of its flights planned for the day. But the problems stretched into Monday, with American canceling nearly 290 flights and counting by early Monday morning.
Officials from the airline have faulted bad weather in the Dallas area on Thursday and storms for starting a chain reaction that quickly unfolded across the country. The issues were exacerbated by simple airline logistics and the calendar: Because it was the end of the month, pilots and flight attendants had already worked their maximum hours for October, creating a major staffing crunch for the airline at the worst possible time.
The scope of American's cancellations is brutal, leaving thousands of travelers stranded in the airport for hours, scrambling to salvage their travel plans. All told, American has canceled a total of nearly 2,200 flights just since Friday, according to data from FlightAware.com.
American Airlines canceled about 340 flights on Friday
On Saturday, the problems mounted with more than 540 cancellations
Things really fell apart Sunday with more than 1,000 cancellations – 36% of the airline's schedule
As of about 8 a.m. CST Monday, American had already canceled roughly 290 flights – and by 4 p.m. CST, that had grown to nearly 450
Read more: What to Do When an Airline Cancels Your Flights
The airline has said the situation should begin improving Monday as the month resets and more furloughed employees return to  work. But it's a different chapter from the same book. This isn't American's first brush with mass cancellations this year. And across the board, airlines can't seem to stop canceling flights by the hundreds lately.
Why Does This Keep Happening?
This problem is bigger than American Airlines.
Again and again, we've seen nearly every major airline struggle with mass cancellations as they climb their way out of the pandemic.
Here's a brief rundown of what we've seen.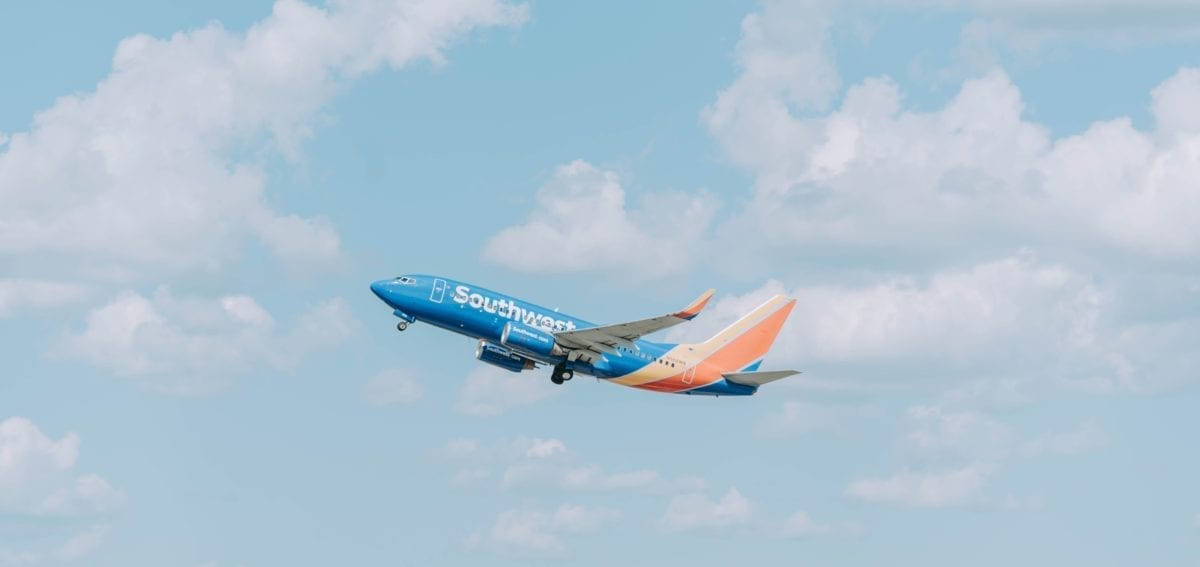 Each situation is slightly different: Running an on-time airline is an impossibly complex task, where even the smallest issues like a night of bad weather can have a snowball effect, wreaking havoc days later.
But behind almost every airline meltdown there's one core problem: Airlines have stretched themselves too thin. 
Back in March and April 2020, airlines needed to shrink fast to stem hundreds of millions of dollars in daily losses. So they did by offering early retirement incentives, buyout packages, and voluntary leaves. But now travel is on the rebound with more than 2 million Americans flying most days, and they can't grow fast enough.
It's not just an unforeseen surge in travel, either. Airlines have gone too far too fast, scheduling all the flights they can without giving themselves enough wiggle room to recover when things go wrong. If everything goes perfectly, they can make it work.
But throw one wrench into the mix – a bad storm, a staffing crunch, or even IT issues – and their operation falls apart. Eventually, airlines are forced to cancel hundreds of flights to "reset" the airline, buying time to get planes and people in place to stem the tide of further cancellations.
That's why we've warned anyone planning to travel for the holidays to brace for major disruptions. The warning signs are flashing.

They've been flashing at American Airlines for months. A spokesman for the Allied Pilots Association told The Associated Press that they've raised the alarm about recurring issues.
"Since the spring, we have been warning of these post-weather management failures to recover, and it's just getting worse," said Dennis Tajer, who is also an American pilot. "We continue to be very concerned about the uncertainty surrounding the upcoming winter holiday travel season."
Bottom Line
If one is a chance, two is a coincidence, and three is a pattern, where are we at with mass airline cancellations in the U.S.? The trend is undeniable: Airlines continue to struggle with running on time.
These same issues are playing out at almost every airline. American and its customers are just the latest to pay the price – but they won't be the last.