American Airlines just launched a brand-new partnership with online ticket-selling behemoth Vivid Seats, AAdvantage members as much as 6x miles per dollar when buying tickets to concerts, sporting events, and more. This comes on the heels of Delta Air Lines launching a similar partnership with Ticketmaster earlier this summer.
Simply head to the new partnership page at american.vividseats.com and enter in your American AAdvantage number before buying tickets. And you'll have to do that before every ticket purchase in order to get the bonus miles.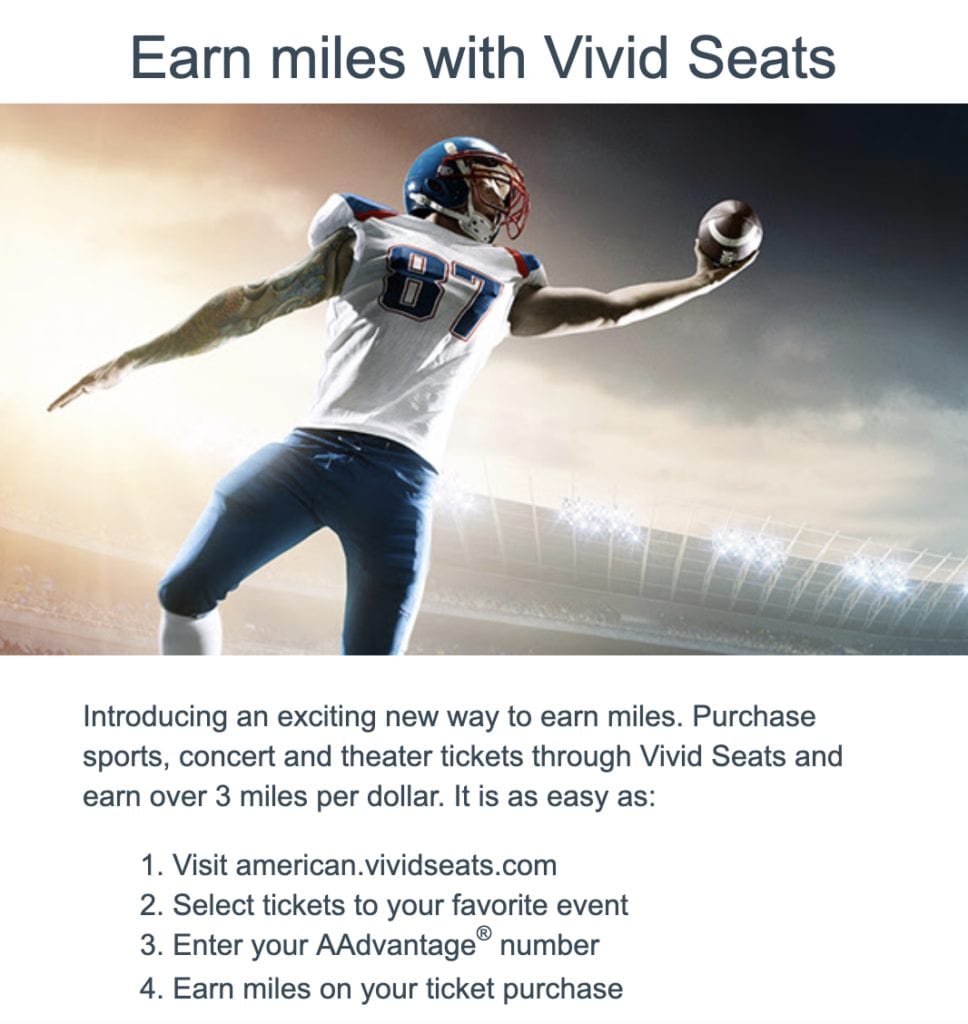 The partnership allows you to earn 3 or more AAdvantage miles per dollar spent on ticket purchases through the promo page. And after looking at a few examples, it's not clear why some events will earn more. However, a few examples appear to earn as much as 6x miles per dollar.
It's worth noting that you won't earn miles for the (often extensive) taxes and fees on your tickets.
Our Analysis
Chalk this up as another example of American following in the footsteps of Delta. Delta launched a nearly identical partnership with Ticketmaster in June.
And while American has a ways to go to keep up with Delta's novel SkyMiles partnerships, adding another way to earn valuable American AAdvantage miles is never a bad thing.
American AAdvantage miles are among the best and most valuable in the world of miles and points because of American's membership in the Oneworld alliance. This allows you to book business and first class seats on Japan Airlines, fly the Etihad apartment, or even the incredible Qatar Airways Qsuites, widely recognized as the best business class product in the world.
Thrifty Tip: See our post on the 7 best ways to redeem American AAdvantage miles.
Bottom Line
American's new partnership with Vivid seats allows you to earn at least 3x AAdvantage miles on ticket purchases through american.vividseats.com. This new partnership is a great new opportunity to earn additional miles for those tickets you were buying anyway.