Alaska Airlines wants to be the skier's and snowboarder's airline, and a new partnership with a popular ski pass might have just earned the carrier that title.
Alaska already has a huge network of flights into and around the Mountain West, connecting travelers to some of the best ski destinations in the world. At some of those resorts, you can even ski free when you fly Alaska to get there, too.
But now Alaska has teamed up with one of the most valuable ski passes out there: The Mountain Collective.
From now through Sept. 25, Alaska Mileage Plan members who purchase a Mountain Collective pass for the 2023/24 ski season get 5,000 bonus Alaska miles. If you have Alaska Airlines elite status, that points bonus jumps to 10,000.
And when you have an Alaska Mileage Plan account when you buy your pass, you also get an extra free day of skiing at a Mountain Collective resort of your choice.
What is the Mountain Collective?
The Mountain Collective pass is different from the massive Ikon or Epic passes, which both come at a price tag of $1,000 or more. Instead, the Collective has a roster of 26 mountain resorts around the world where pass holders get two free ski days at each.
The Mountain Collective pass comes at about half the price of the bigger passes. It's currently $630 for the upcoming ski season. For teenagers, it's $500, and for kids under 12, it's only $200.
Besides the price, the best thing about the Mountain Collective is the quality of its partner resorts. When you buy the pass, you get two free days at some of the most special mountains on earth.
From Alta and Snowbird in Utah to Jackson Hole and Big Sky in the Northern Rockies, all the way to Chamonix in France and Niseko in Japan, the Mountain Collective gives you access to scores of high-end ski resorts worldwide.
When you consider that a single-day lift ticket at a place like Aspen/Snowmass or Big Sky routinely runs north of $200, the Mountain Collective is a fantastic deal.
Read Next: Which Ski Pass is Right for You? Breaking Down the 2023/2024 Mega Ski Passes
Alaska Airlines and the Mountain Collective
This promotion ends Sept. 25, so if you want to take advantage, it's time to start looking into whether the Mountain Collective is a good fit for your ski season.
The 5,000 bonus Alaska miles (or 10,000 bonus miles if you have Alaska MVP status or higher) are a boon all on their own. It's a nice chunk of miles that can help you book at least part of your ski trip this year.
In fact, according to Alaska's award chart, flights within the U.S. and Canada start at just 5,000 Alaska miles one-way. That means this points bonus can pay for your flight to the mountains, too!
Want to fly from the Bay Area to Salt Lake City (SLC) to ski Alta, Snowbird, or Snowbasin in the middle of January? Your points bonus and $6 in taxes and fees will pay for your one-way fare!

Chances are, Alaska Airlines can help you get to your ski and snowboarding destination. You can fly Alaska to the following Mountain Collective resort gateways
Bozeman, Montana (BZN) – Big Sky
Jackson, Wyoming (JAC) – Jackson Hole, Grand Targhee
Sun Valley, Idaho (SUN) – Sun Valley
Salt Lake City, Utah (SLC) – Alta, Snowbasin, Snowbird
Denver, Colorado (DEN) – Arapahoe Basin, Aspen/Snowmass
Albuquerque, New Mexico (ABQ) – Taos
Calgary, Alberta (YYC) – Banff Sunshine, Revelstoke, Lake Louise, Marmot Basin, Sun Peaks, Panorama
Alaska Airlines Mileage Plan members who purchase the Mountain Collective pass also get a bonus free day at a resort of their choosing  – a perk usually reserved for early-bird signups in the spring. However, you have to make your selection at checkout with this promotion.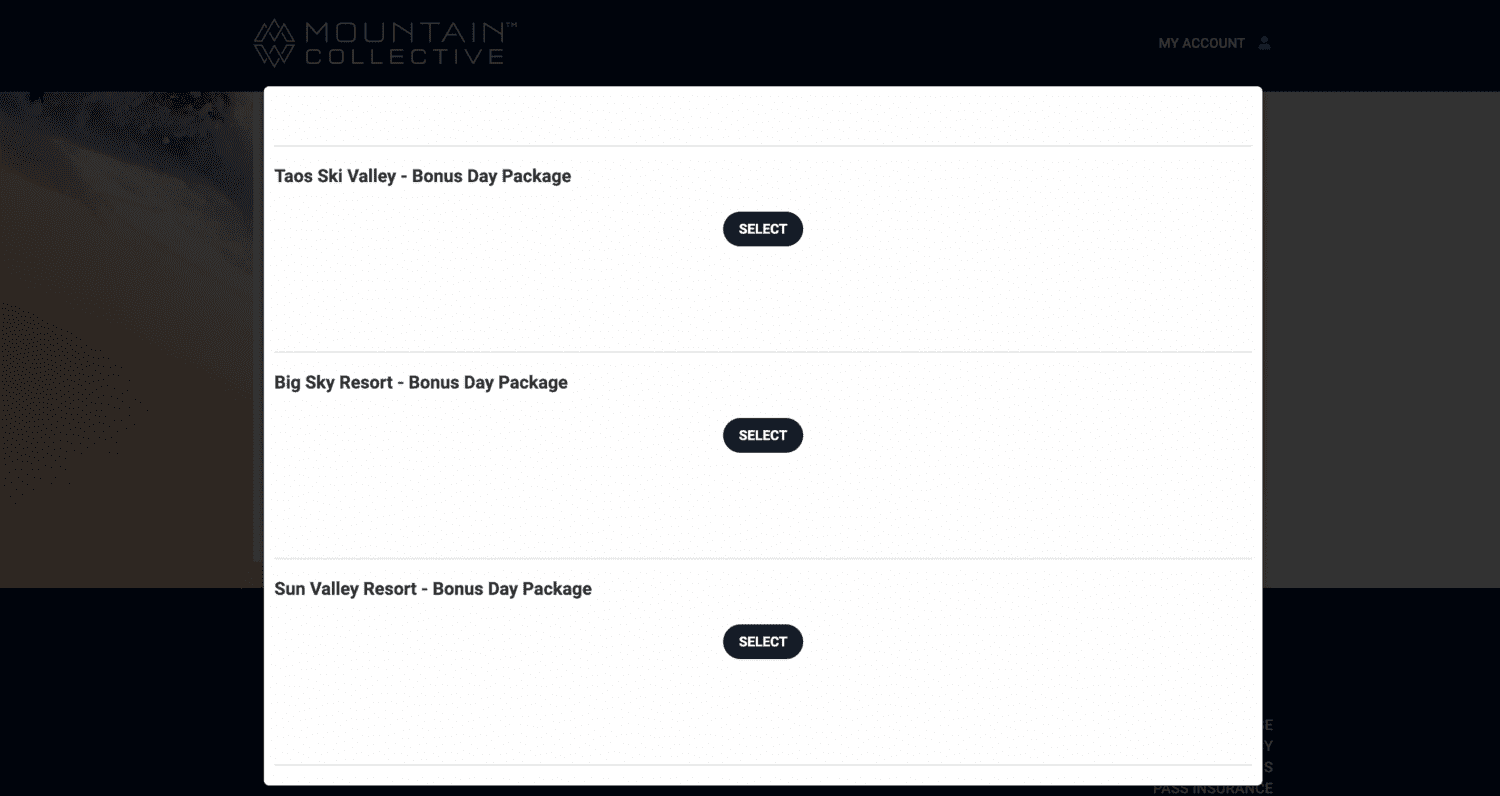 The third free day is a fantastic benefit. I used it last year on a long weekend in Big Sky and it saved me hundreds of dollars on a single-day lift ticket at the high-end resort.
If you think you have just two, weekend ski trips in you to any two of these resorts this year, this promotion is worth it. Earn some Alaska miles just for purchasing your ski pass and then use those miles to help fund your trip. Amazing!
To take advantage of this promotion, you must have an Alaska Airlines Mileage Plan account (it's free to sign up) and buy your Mountain Collective pass through the link on Alaska's website.
Is Alaska Officially the Skier's and Rider's Airline?
This latest promotion might have just solidified Alaska as the best airline for skiers and snowboarders. Alaska is essentially buying you a flight to the mountains to use the ski pass you were going to buy anyway. It's a pretty incredible deal.
Plus, Alaska has a unique program that's been in place for years now that allows you to ski for free the day you land at participating resorts if flying Alaska.
With a same-day Alaska Airlines boarding pass for a flight you've completed, you can ski for free at the following resorts:
Alyeska – Anchorage (ANC)
Bogus Basin – Boise (BOI)
Eaglecrest – Juneau (JNU)
Red Lodge – Billings (BIL)
Red Mountain – Spokane (GEG)
Schweitzer – Spokane (GEG)
Marmot Basin – Calgary (YYC) and Edmonton (YEG)
Steamboat – Hayden (HDN)
One of these resorts – Marmot Basin – is also on the Mountain Collective. That effectively gets you another bonus day on top of your Mountain Collective two free days as well. If you use your free third day from the promotion, you could ski four days at Marmot Basin for free and have your flight to the resort paid for!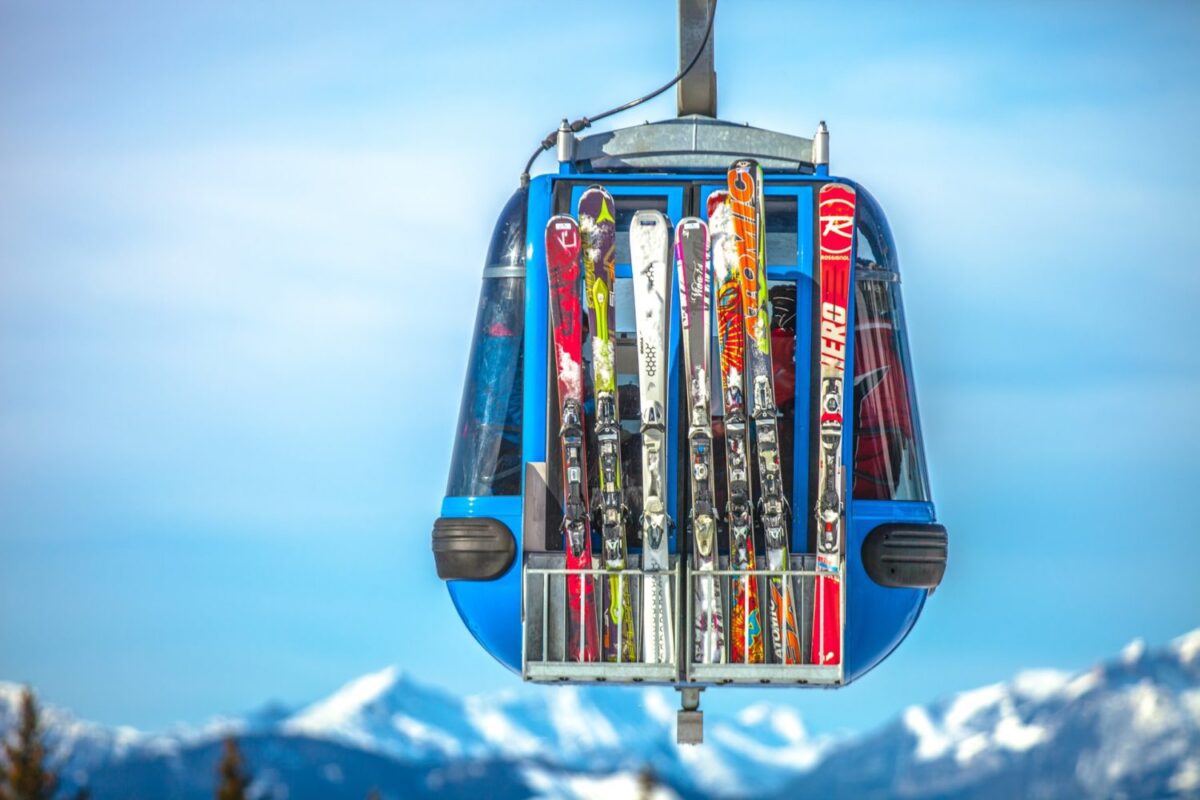 I think Alaska Airlines is officially the best airline for skiers and riders, taking that crown from Southwest Airlines. The only reason Southwest reigned supreme for so long is its two, free checked bags policy, which is a huge benefit for skiers and riders traveling with equipment and bulky luggage.
On Alaska, you'll have to pay for your checked ski equipment as a normal checked bag for $30 each way (so long as it's under 50 pounds.) The only way to shirk that checked baggage fee is to purchase a first class ticket or hold an Alaska Airlines Visa Signature Card, either of which will earn you free checked baggage.
Thrifty Tip: As is the case with most airlines, your ski or snowboard boot bag and your ski bag count as one single bag! Don't let a gate agent make you pay for a second checked bag if you're checking your boots.
Read more: Everything You Need to Know About Alaska Airlines Baggage Fees in 2023
Bottom Line
Alaska's newest promotion giving travelers 5,000 free bonus points when signing up for the Mountain Collective ski pass shows that the carrier wants to be the skier and rider's airline. And we think they've done it!
Alaska's extensive flight network throughout the Mountain West, its partnership with the Mountain Collective, and its Fly Alaska, Ski Free promotion have combined to make it one of the most skier-friendly carriers in the world.