After going into hibernation throughout much of the pandemic, the double-decker Airbus A380 is returning to service as travel picks up. Just don't count on this massive jet sticking around forever.
Once heralded as a game-changing plane that could ferry 600-plus passengers across the globe, the airline industry quickly fell out of love with the A380, leaving it behind for smaller, more fuel-efficient alternatives like the Airbus A350 and Boeing 787. Dubbed the Whale Jet, the A380s days were numbered even before the pandemic as airlines planned to leave them behind. COVID-19 forced carriers to mothball them for more than a year: Who needed a plane so big when travel was down 50%?
And yet … there's nothing like a flight on the 380. There's no smoother ride than the A380, where turbulence is nothing. With more real estate than any other commercial plane, you'll find larger seats in economy, first and business class suites, and unbelievable amenities like onboard bars and even showers – yes, showering on a plane.
So you'll excuse us if we're a bit excited for one last hurrah with the A380 as a handful of global airlines have brought them back into service – including on flights to and from the U.S. Here's a look at where you can find them after recent announcements from several airlines.

Emirates is Still the King of the 380
Emirates is practically synonymous with the Airbus A380. Even after a once-in-a-century pandemic, that hasn't changed.
With 120 double-deckers in its fleet, the Whale Jet is the heart and soul of Emirates' fleet – no other airline has a fraction of that. And Emirates made it the star of the show, putting everything from first class suites to an onboard lounge to showers for first class passengers on the jet. Emirates A380 is practically a celebrity.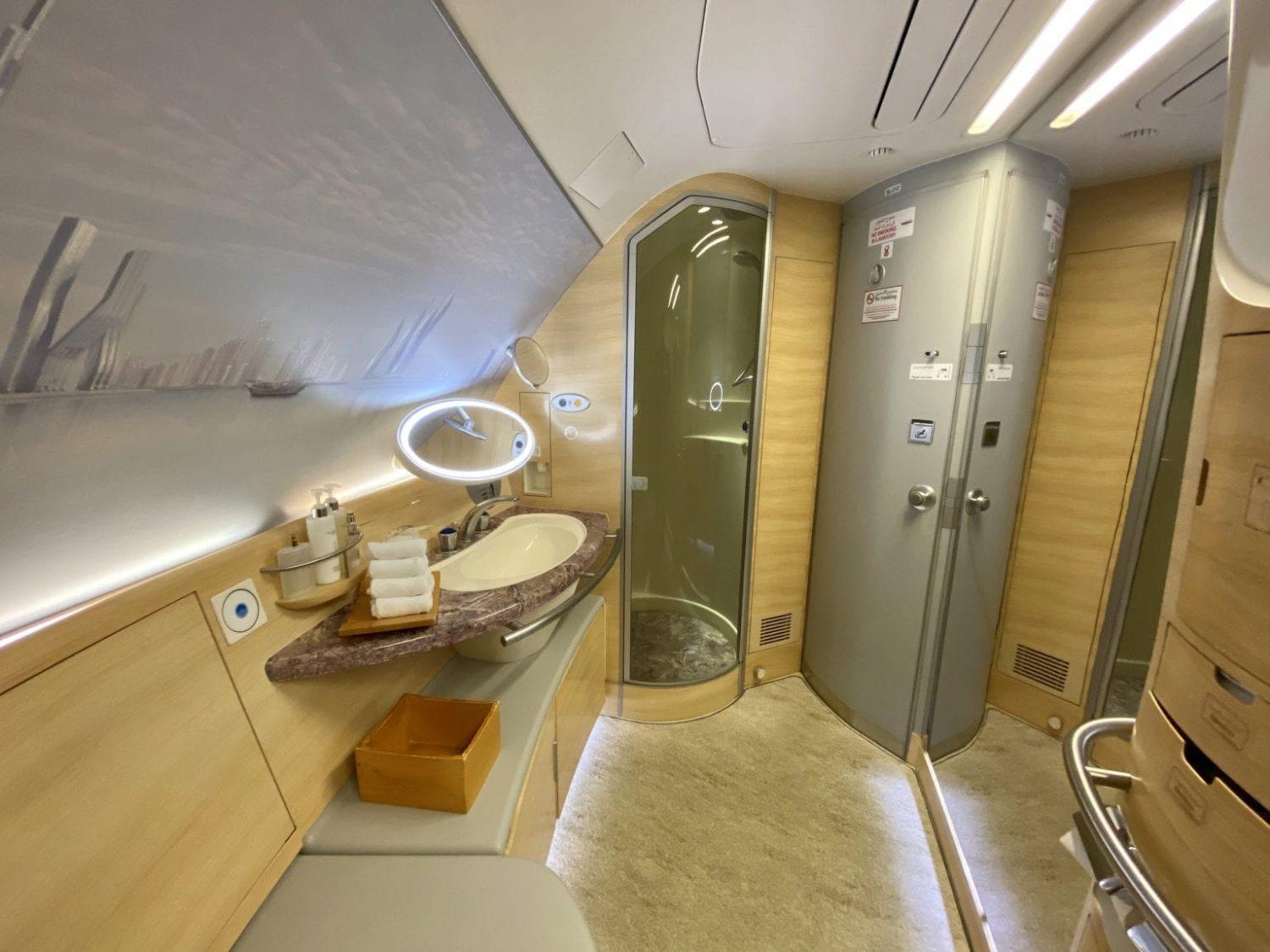 Read our full review of Emirates First Class on the A380!
After a long pause, Emirates' A380s have slowly but surely returned to the skies. Despite the downturn in travel and shift toward planes that guzzle less gas, Emirates President Sir Tim Clark insists the 380 isn't going anywhere – at least not yet.
"I'm a huge fan of the 380 … It will figure in the Emirates fleet for the next 15 years," Clark said in an interview earlier this year with Simple Flying.
While the Emirates A380 fleet isn't anywhere near back to 100%, you can find it on a growing number of routes flying between its Dubai (DXB) hub and North America today, including:
Los Angeles (LAX)
New York City (JFK)
Toronto (YYZ)
Washington, D.C.-Dulles (IAD)
British Airways A380s Return
For more than a year, you could spot five or more British Airways A380s sitting with covered engines on the tarmac in Madrid (MAD), waiting out the pandemic in the dry heat. But on a recent trip through Madrid, those massive jets were nowhere to be seen.
British Airways may have retired their iconic Boeing 747s due to COVID-19, but it's not saying goodbye to double-decker planes for good. The London-based airlines is among the latest carriers to bring back the A380, making the news official earlier this month.

The carrier plans to start by bringing back just four of its 12 superjumbo jets, eventually ramping up service. And as the U.S. plots to reopen to foreign tourists next month, BA's A380s will make their return to U.S. shores by early January, with routes to:
Los Angeles (LAX)
Miami (MIA)
The airline plans to eventually send its A380s to Dubai, too. No word on where it will head after that as more planes return to the skies.
Singapore Airlines Gives the 380 the Nod
Just look at this.

Yes, that's on a plane. It's two conjoined suites on Singapore Airlines refreshed Airbus A380s, widely considered on the short list for the best first class seats in the world. Points and miles aficionados worried that the pandemic killed it off for good.
Fear not. Singapore is also bringing back the Airbus A380, the airline announced last week.. While it's unlikely to come to U.S. shores, the airline is starting off with some short test flights between Singapore (SIN) and Kuala Lumpur (KUL). From there, it'll make its debut on the long flights to London-Heathrow (LHR).
Qatar Airways Presses the A380 into Duty
Perhaps no airline was more outspoken about its plans to leave the Airbus A380 behind than Qatar Airways. Pre-pandemic, the airline planned to ditch these jets by 2025 at the latest. CEO Akbar al Baker said buying 10 of them was his airline's "biggest mistake."
But the pandemic is full of surprises. As travel picks back up, Qatar is suddenly facing a shortage of planes due to ongoing issues with some of its Airbus A350s that is keeping them on the ground.
So Qatar is conscripting the 380 back into service again.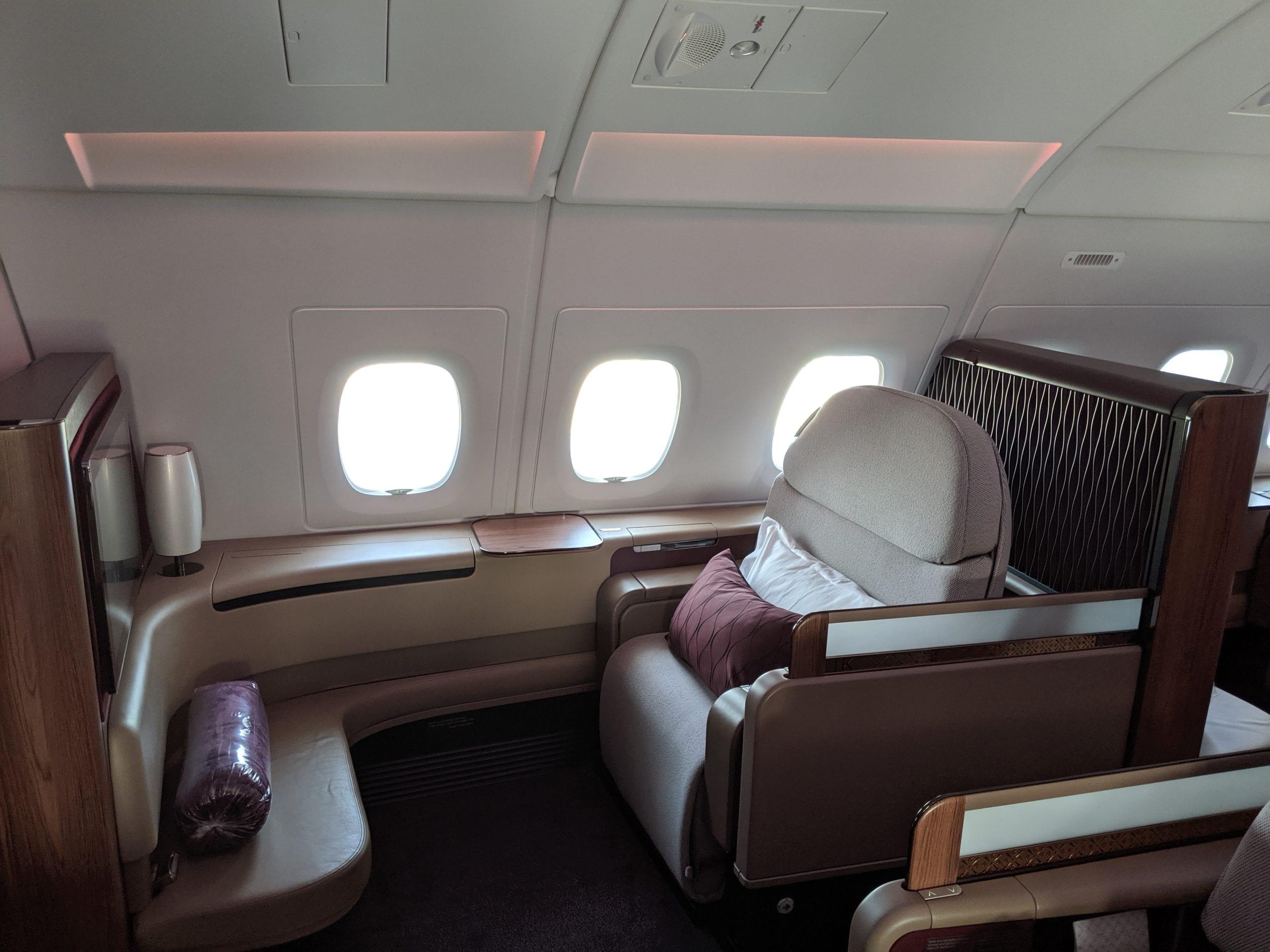 The 380s rarely made their way to the U.S. before COVID-19, and that's unlikely to change this time around. Qatar has targeted a handful of destinations from Doha (DOH) for its superjumbo, including:
London-Heathrow (LHR)
Paris-Charles de Gaulle (CDG)
Waiting Game
While some major carriers are ready to bring back the A380 – or have already – others aren't ready to fly their biggest jets just yet.
ANA: Japan's flag carrier just got its third and final A380 delivered – a trio of turtle-painted planes dubbed "Flying Honu" meant to fly between Tokyo and Hononlulu (HNL). But those aren't ready to return just yet.
Korean Air: In the midst of a merger with Asiana, Korean has more than 15 A380s at its disposal.
Qantas: The return of the Australian flag carrier's jumbo jets hinges on when Australia reopens for international travel, which is likely to be sometime next year.
Gone for Good
Thanks to the pandemic, a handful of airlines have already put the A380 to pasture, including:
Air France
Etihad: It's not official yet, but it's looking unlikely that Etihad's A380s – and it's unbeatable First Class Apartments – will ever return.
Lufthansa
Malaysia Airlines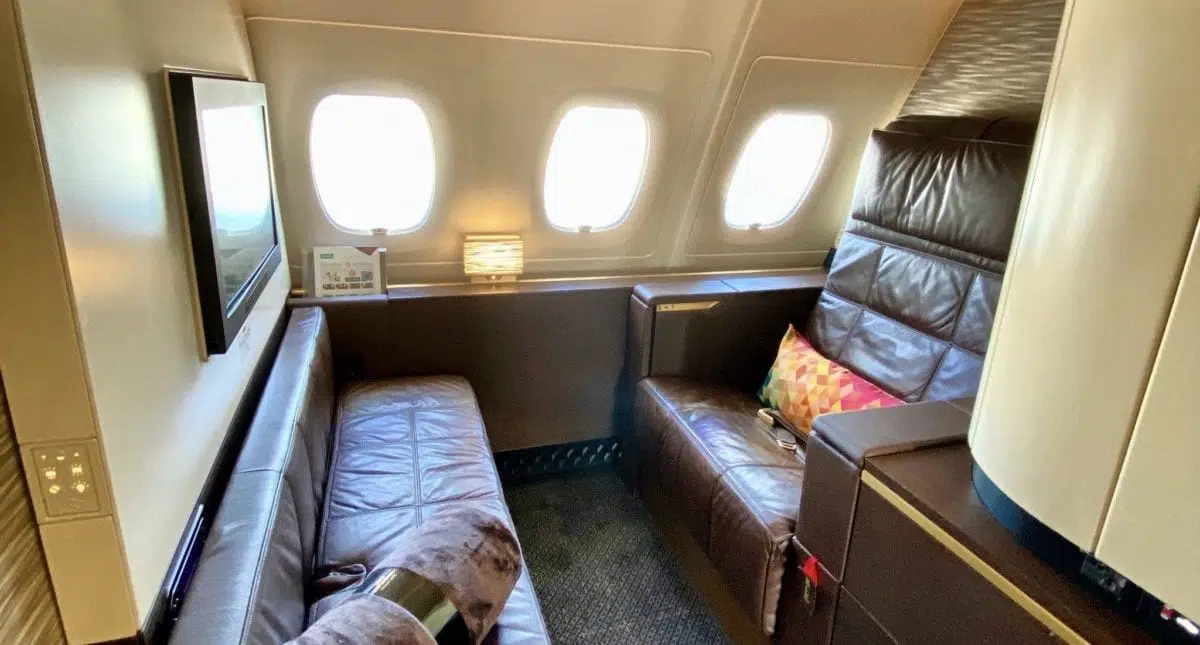 RIP? Read our full review of the Etihad First Class Apartments
Bottom Line
Whether it takes years or more than a decade, it's only be a matter of time for the Airbus A380 disappears from the skies for good. But it's heartening to see the A380 return after the worst year in the history of the travel industry.