If your airline cancels or significantly changes your flight to, from, or within the U.S., they owe you a full refund. That's the law.
Unless if you ask Air Canada.
The Canadian flag carrier has been egregious in denying the refunds they legally owe travelers, citing guidance from Canadian regulators that allows airlines to give flyers vouchers instead. Several Thrifty Traveler readers have battled the airline for weeks – if not months – to get their money back, to no avail.
Now, Air Canada is digging in and insisting it won't give refunds, period. Here's what's going on.

How Air Canada is Breaking U.S. Law
The fight over refunds pits the legal rights of consumers against airlines' dire financial straits. By giving travelers vouchers or future travel credits instead of their money back, airlines can hang onto as much cash as possible at a time when few people are buying plane tickets.
Air Canada is not alone. Airlines in the U.S. and across the globe have resisted giving out refunds, forcing the U.S. Department of Transportation to remind them not just once, but twice, that they must offer refunds when canceling or significantly changing a scheduled flight. Many airlines still fail to inform travelers when a refund is available, hoping they'll unknowingly take a voucher instead.
Read more: Why you shouldn't cancel your flight (yet) due to coronavirus
But while some other airlines are relenting, Air Canada has dug in.
U.S. regulations make clear that it doesn't matter whether your flight is on a U.S. carrier or a foreign airline. If it touches U.S. soil and gets canceled or significantly delayed, they owe you a refund. So whether you were set to fly Air Canada nonstop from Minneapolis-St. Paul (MSP) to Toronto (YYZ) or even connect onward to Europe or Asia, these rules apply. Flight canceled or changed by a few hours? You get a refund.
But Air Canada is refusing to recognize those regulations. Instead, the airline points to a March decision from the Canadian Transport Agency allowing airlines to give out vouchers for flights that were canceled or delayed due to coronavirus.
WestJet, another Canadian airline, is also denying refunds. But Air Canada is drawing an even harder line.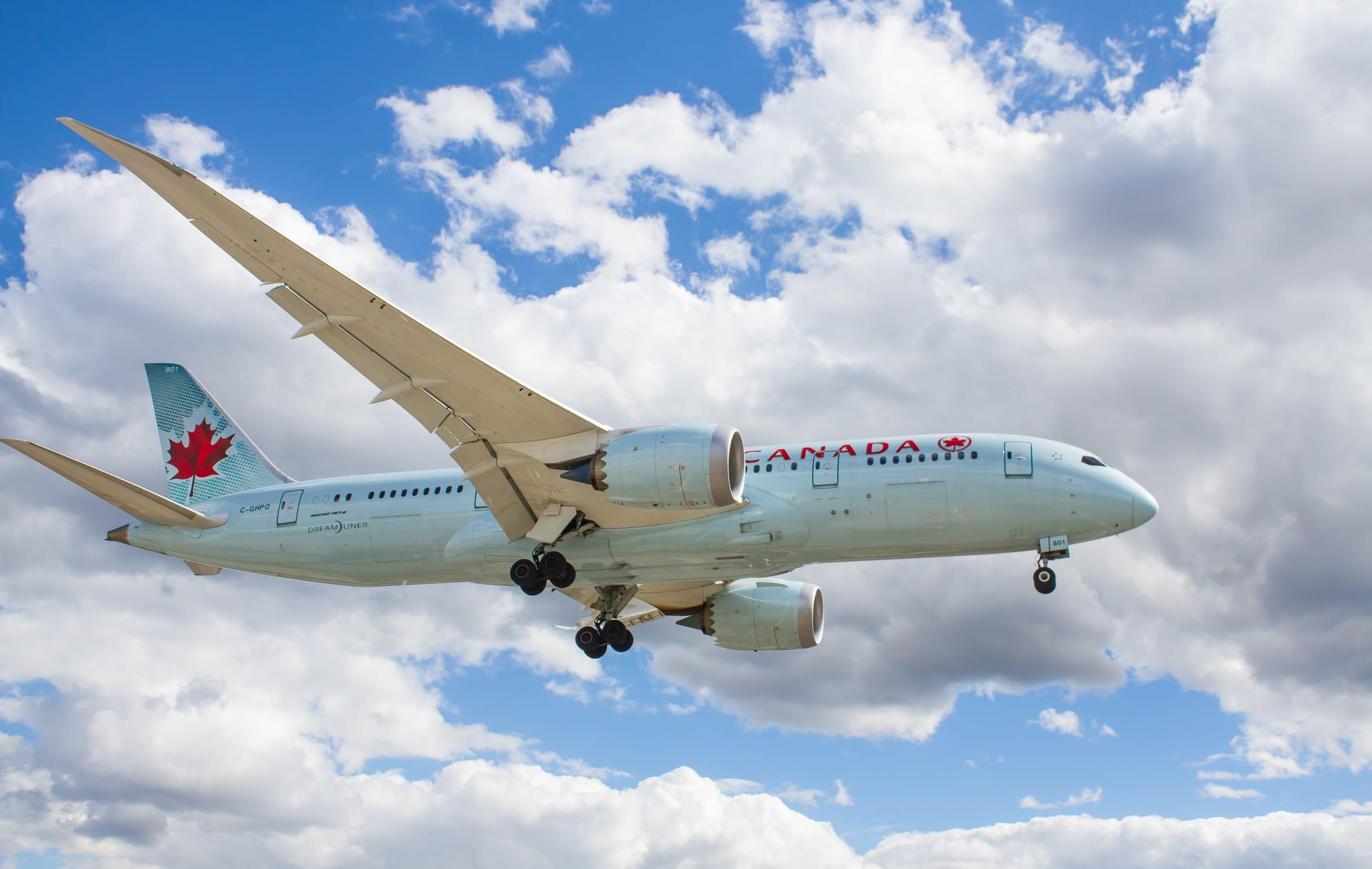 Air Canada recently unveiled some new flexible policies for upcoming and future travel, including making vouchers valid indefinitely. But it's still denying refunds. 
"We realize you may disagree and view this approach as inconsistent with the US DOT's Enforcement Notice," the airline has recently told travelers with disrupted flights between the U.S. and Canada. "However, we believe that our position is consistent with US law having examined this question in depth."
What Will U.S. Regulators Do?
Whether U.S. regulators will agree with Air Canada or not remains to be seen.
"The Department (of Transportation) is aware of consumer complaints about the Air Canada's refund practices during the COVID-19 public health emergency, and we are reviewing the issue," a spokesperson told Thrifty Traveler.
That's not exactly a strong statement. But the DOT has repeatedly made clear that Air Canada (and all other foreign airlines) have to offer refunds when canceling or delaying flights that touch U.S. soil. And it has warned that it will "take enforcement action as necessary" for airlines that refuse to do so, especially after several warnings.
After weeks of denying refunds, it's clear Air Canada has not had a change of heart. It's up to the Department of Transportation to step up for consumers.
In the meantime, it's still worth filing a complaint with the DOT to continue raising this issue. And as a last resort, consider filing a credit card chargeback to try to get your money back.
Bottom Line
The list of airlines doing wrong by travelers is long, but Air Canada may just be at the top. Only time will tell whether U.S. regulators will step up and force Air Canada to start following the law.