If your airline cancels or significantly changes your flight to, from, or within the U.S., they owe you a full refund. That's the law. But as airlines canceled thousands of flights this time last year, they tried to hang onto that cash, giving travelers vouchers or credits instead of their money back. And few offenders were worse than Air Canada.
As other airlines like United and JetBlue relented and eventually gave flyers the refunds they legally owed them, Air Canada dug in, refusing to refund customers at home in Canada or in the states for canceled or changed flights. While U.S. regulations make clear those refund requirements apply to foreign carriers like Air Canada, the Canadian carrier wouldn't budge for nearly a year.
But now, a new agreement with the Canadian government will open the floodgates for travelers with canceled Air Canada flights to finally get their money back. That's a key part of a new $4.7 billion USD government bailout Air Canada announced on Tuesday.
In fact, the airline's agreement to provide refunds goes even farther than almost any airline: Air Canada says it will now refund any traveler who had an Air Canada flight affected by COVID-19 from February 2020 onward – whether they chose to cancel or the airline did. 
Already accept a voucher or travel credit from Air Canada? No worries, you can still get your money back.
Keep reading to see how to get your refund from Air Canada!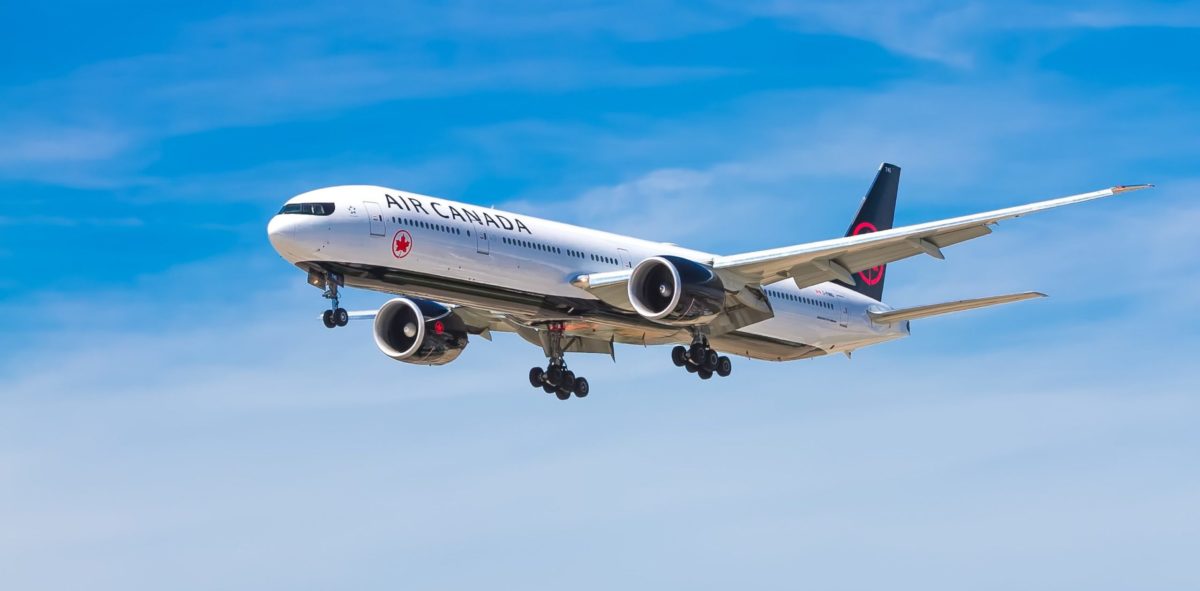 "Air Canada will be offering refunds to all eligible customers whether they canceled their ticket or if their flight was canceled by the airline," Lucie Guillemette, Air Canada's executive vice president and chief commercial officer, said in a statement. "Customers can now submit refund requests online or through their travel agent and we are committed to processing refunds as fast as possible."
The fight for passenger refunds was one of the defining consumer rights issues of 2020, and Air Canada was not alone in refusing them. Airline refund complaints to the Department of Transportation (DOT) rose from under 1,600 in 2019 to nearly 90,000 last year, according to DOT data. That's a nearly 6,000% increase.
But Air Canada was clearly one of the worst offenders. The Canadian flag carrier alone was subjected to nearly 5,800 refund complaints with the Department of Transportation in 2020 – more than any other foreign airline, according to the data.
Read more: Can you get a refund instead of a voucher for a canceled flight?
Going forward, Air Canada is also making positive changes to avoid a repeat of 2020. For tickets purchased today (April 13, 2021) and onward, the carrier says it will refund passengers when the airline cancels a flight or changes it by more than three hours. Air Canada will also allow these passengers to choose a voucher with no expiration date or convert the ticket to Aeroplan points with a 65% bonus.
Who's Eligible for an Air Canada Refund? And How?
The airline says it will issue a full refund for any flight from February 2020 and onwards, regardless of whether you chose to cancel your flight or Air Canada canceled or changed it.
That applies to any ticket purchased before today, April 13, 2021. So any Air Canada flight you booked then canceled during the pandemic should easily qualify for a refund.
To get your money back, just head to aircanada.com/refund and start entering the details of your previously canceled flight. If you already accepted an Air Canada voucher, simply select "I have an Air Canada Travel Voucher…" to get started and enter those details.

Refund requests must be submitted by June 12, 2021. Air Canada says it may take up to one to three months for these refunds to be processed.
Book your previous Air Canada flight with an online travel agency like Expedia or through a travel agent? You'll need to request your refund through that service rather than with Air Canada directly.
Bottom Line
Better late than never, right?
Air Canada was one of the worst offenders in the refund tug-of-war with consumers, blatantly breaking U.S. law that required them to give thousands of customers their money back.
But with the prodding and help of billions of dollars from the Canadian government, they're now going farther than almost any other airline on the planet to give travelers their money back.