Cancún is Spring Break central, the consummate beach destination and a go-to for college students and vacationing families alike.
And there's no problem with that. Sometimes you just need to get to the beach and sit with a drink in hand, and Cancún is among the easiest spots along the Caribbean Ocean to get to. But that also makes it an easy gateway to other destinations along the Riviera Maya. And these towns have even more food and culture to offer.
So before you head straight to the Cancún hotel zone, check out these three towns just a short way's away.
Playa del Carmen
Playa del Carmen is half resort town and half bustling urban town. And it treads the line between the two vacation settings near perfectly.
That means you can spend your morning and afternoon on the beach, be it a public area or a posh beach club. Then escape the tourist magnet "Quinta Avenida" and retreat into the town's neighborhoods for a more authentic meal – at a fraction of the price.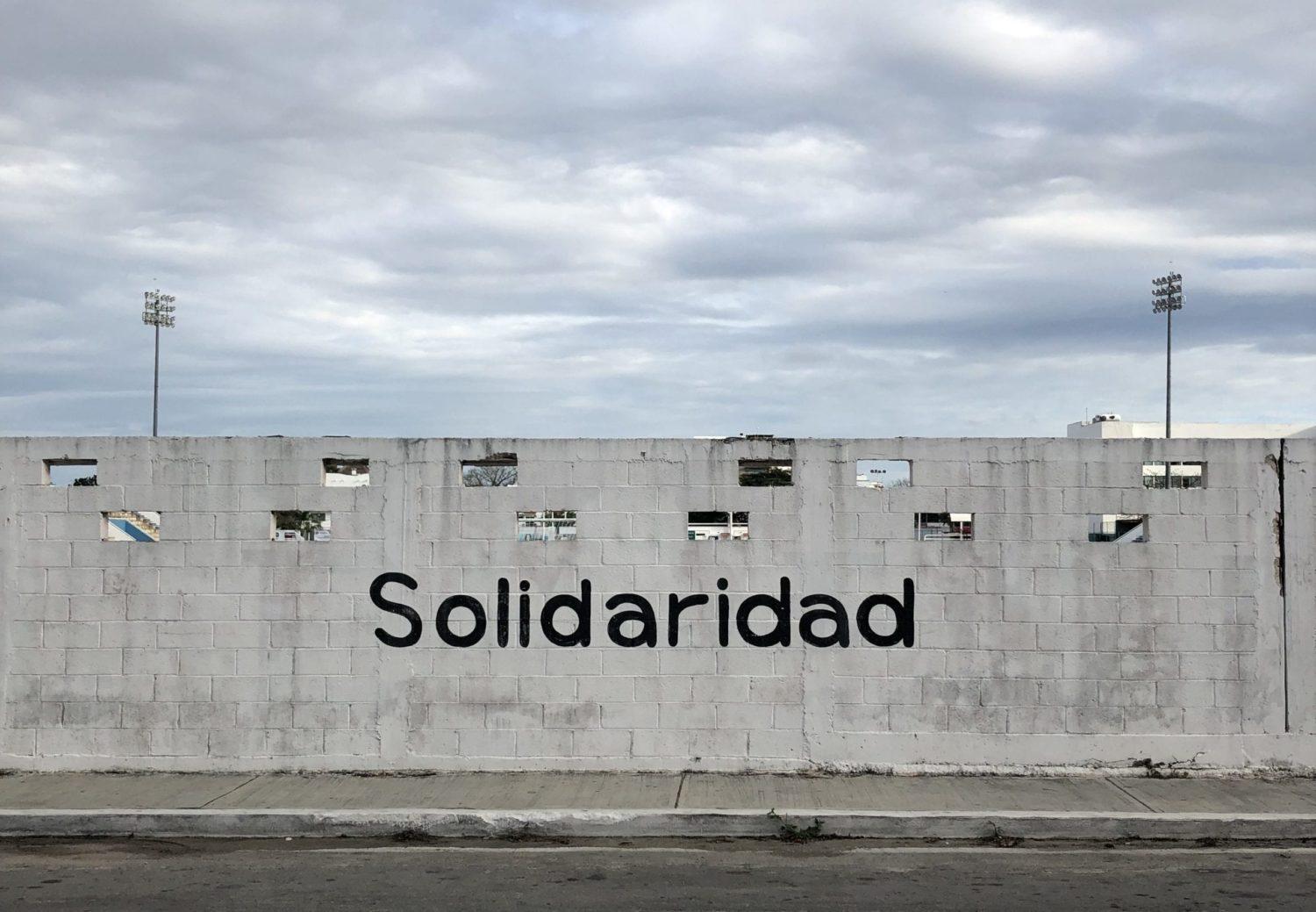 Its size – Playa del Carmen has 160,000 residents – makes it a hub for budget travelers along the Riviera Maya. And as Airbnb has exploded as a popular accommodation option, Playa del Carmen has answered the call. There's no shortage of cheap apartments, condos, and home rentals in Playa Del Carmen.
We spent four nights in a well-appointed studio apartment in the Solidaridad neighborhood – and paid just $39 a night. And it represented the very best of Playa del Carmen: cheap, away from the beach and yet close to it, and within walking distance of some incredible, off-the-beaten-path restaurants.
Check out Hijos Del Mar, which delivered some of the best seafood tostadas and ceviches I've tasted, along with some tasty mezcal-infused cocktails.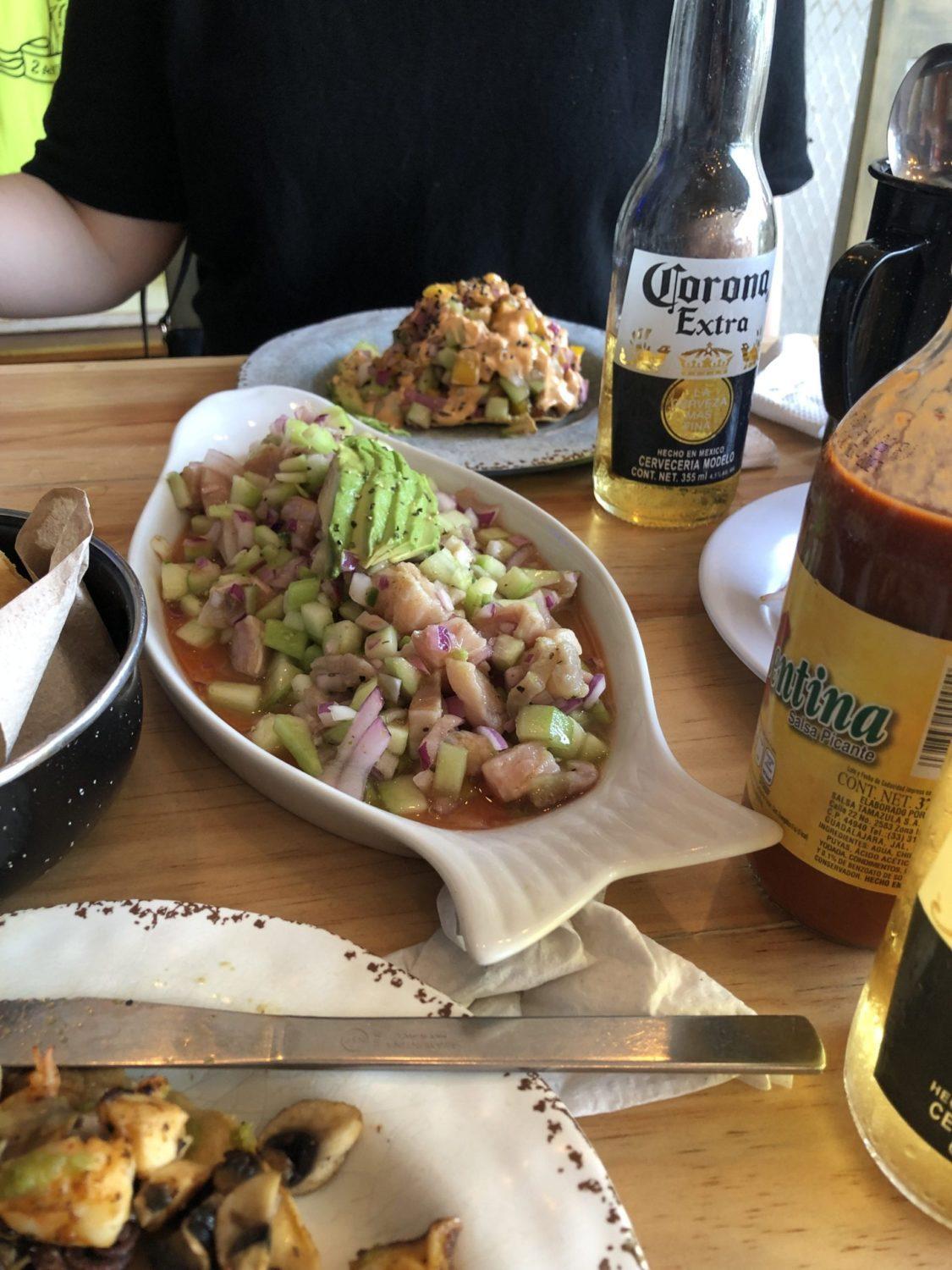 And don't miss Elemento, a small restaurant that spills into the stone courtyard in Solidaridad. It offers an amazing prix fixe lunch menu, with a starter, entree and glass of fresh-squeezed fruit water for just 140 pesos – roughly $7 USD.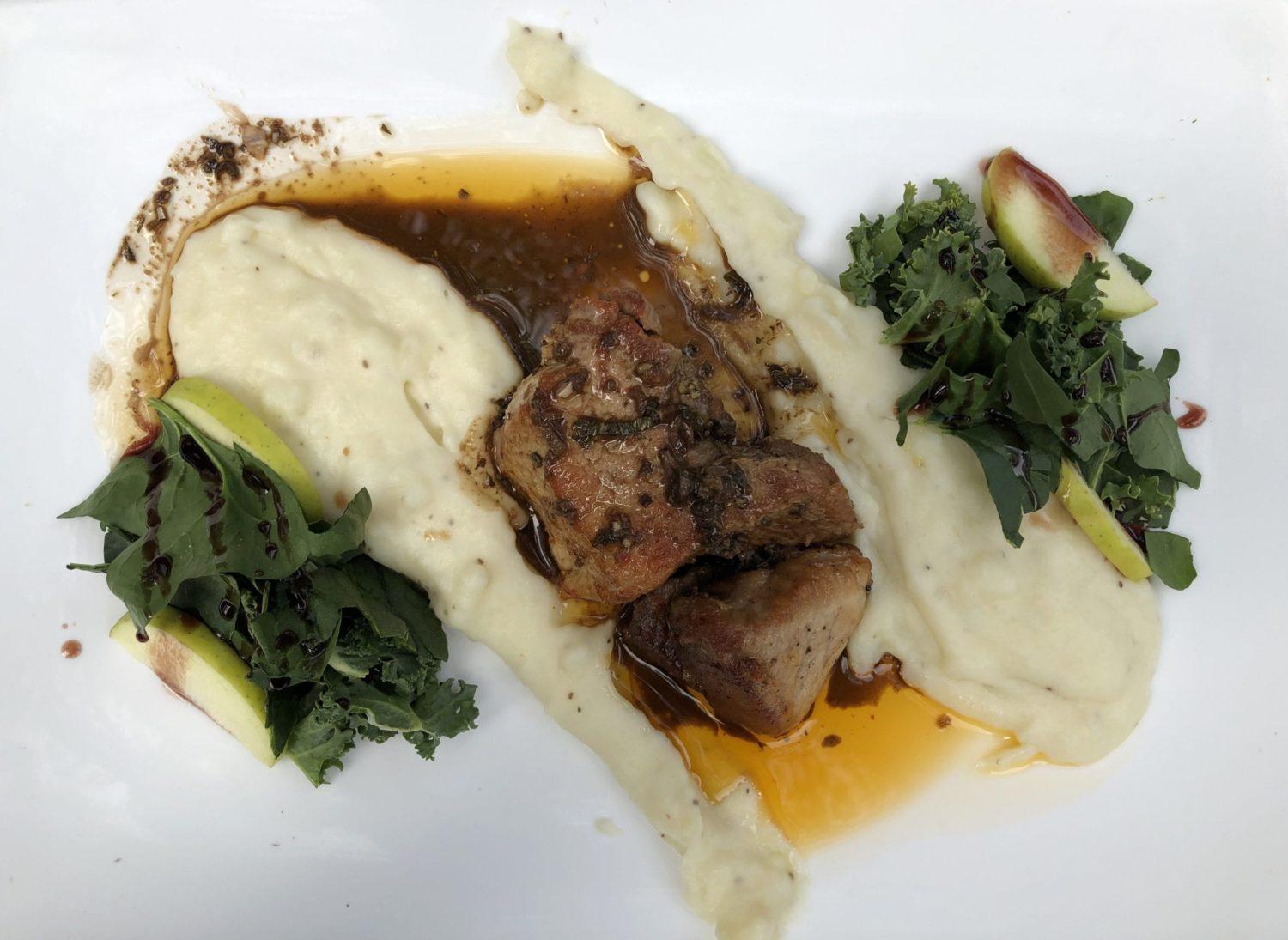 Playa del Carmen is about an hour south of the Cancún (CUN) airport, so you'll need to arrange transport to get there. To save some money, use the ADO bus to get dropped off near the heart of Playa. Otherwise, hire a private transfer through a company like USA Transfers or Canada Transfers, then get a cab to get back to the airport.
And Playa is worth the extra work. You'll enjoy exploring both sides of the city, but it's also the perfect middle ground for easy day trips to some of the area's other gems.
Tulum
Roughly an hour farther south of Playa del Carmen, Tulum is having a moment. Every social media influencer and trendsetter seems to have discovered Tulum within the last year. And after a short visit, it's not hard to see why Tulum has exploded onto travelers' radar.
Tulum is Playa del Carmen in miniature, slowed down and spun back in time. It has something for everyone: All-inclusive resorts on fine-sanded beaches, beach clubs for day trips, Mayan ruins, crafted cocktails, cheap eats, rainforest jungles, and much more. Whether you want to keep things cheap in a cool hostel, rent out a rainforest Airbnb or stay in a beachside resort, Tulum has you covered.
Thrifty Tip: To get to Tulum from Playa del Carmen, skip the cabs and hop on a "Collectivo" bus. You'll pay only 40 pesos (roughly $2 USD) each way for the hour-plus journey to either the Tulum ruins or the town itself.
The Tulum ruins are a great starting point. One of the longest-inhabited Mayan civilizations, Tulum served as a critical port overlooking the Caribbean. Today, the crumbling ruins and still-standing walls of the small city offer a reminder of the might of the Mayan people before colonization. And a picturesque beach, too.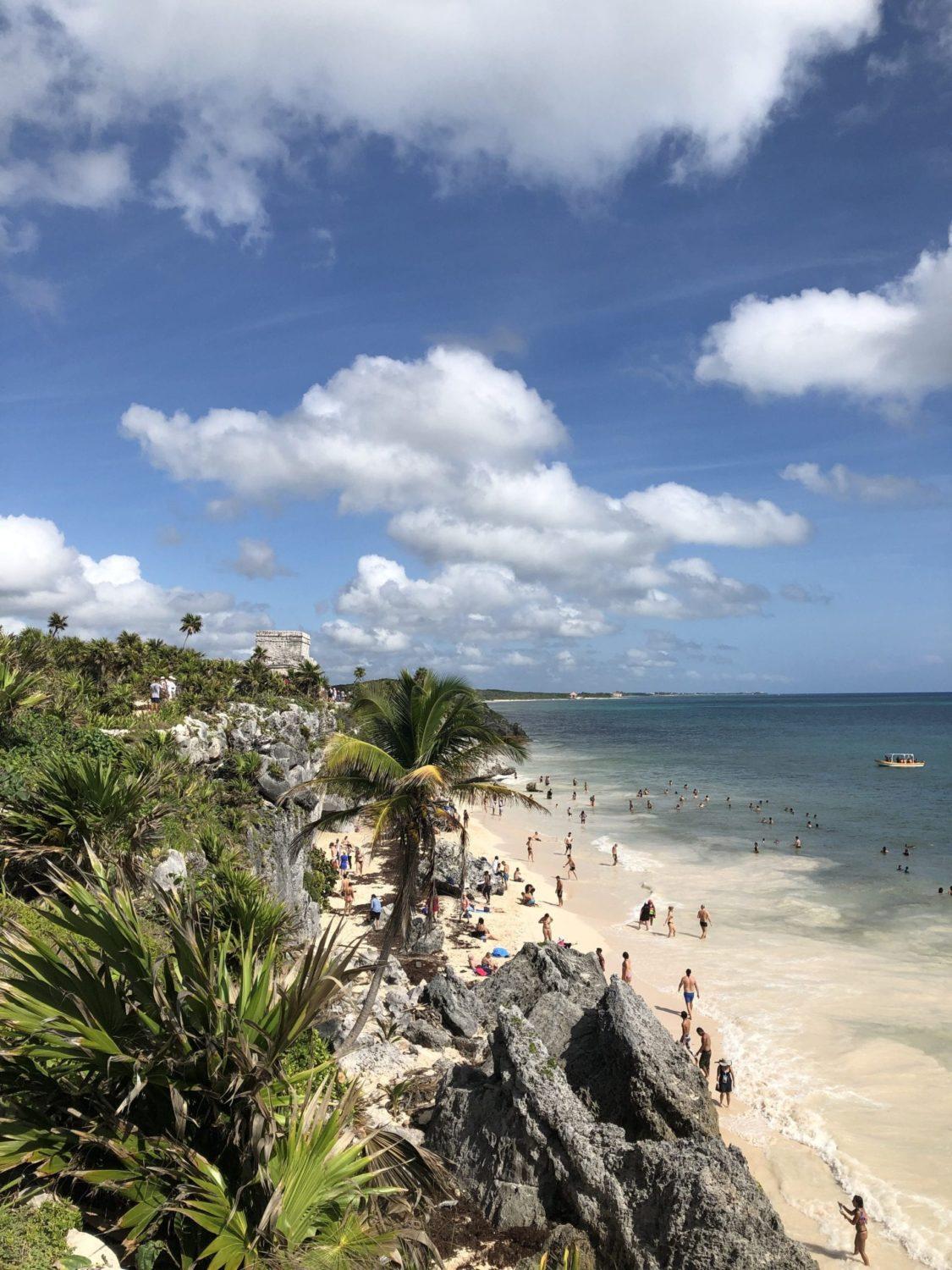 Just five minutes away, you'll find Tulum pueblo. More quaint and approachable, even Tulum's main drag gives off the vibe of being relatively untouched by tourists. It's lined with bars and hole-in-the-wall restaurants.
Seek out Antojito's La Chiapaneca, the definition of a local's spot for tacos. The classic al pastor tacos are killer, and only 10 pesos each – about 52 cents!
After you've eaten a half-dozen tacos for $3, you'll be thirsty. Head to Batey's to wash it down with a perfect mojito or guarapo, the Cuban sugarcane juice. We could have spent days in Tulum, but unfortunately only had a few hours. There's more to dig in here, I promise you.
Puerto Morelos 
Just 20 minutes south of the Cancún (CUN) airport, Puerto Morelos is worth a day trip from wherever you're staying in the Riviera Maya.
Though surrounded by resorts to the north and south, this tiny seaport town is relatively thin on resorts – the beaches are mostly public. Airbnb is hit or miss as well, though there are a handful of great apartments available for relatively cheap.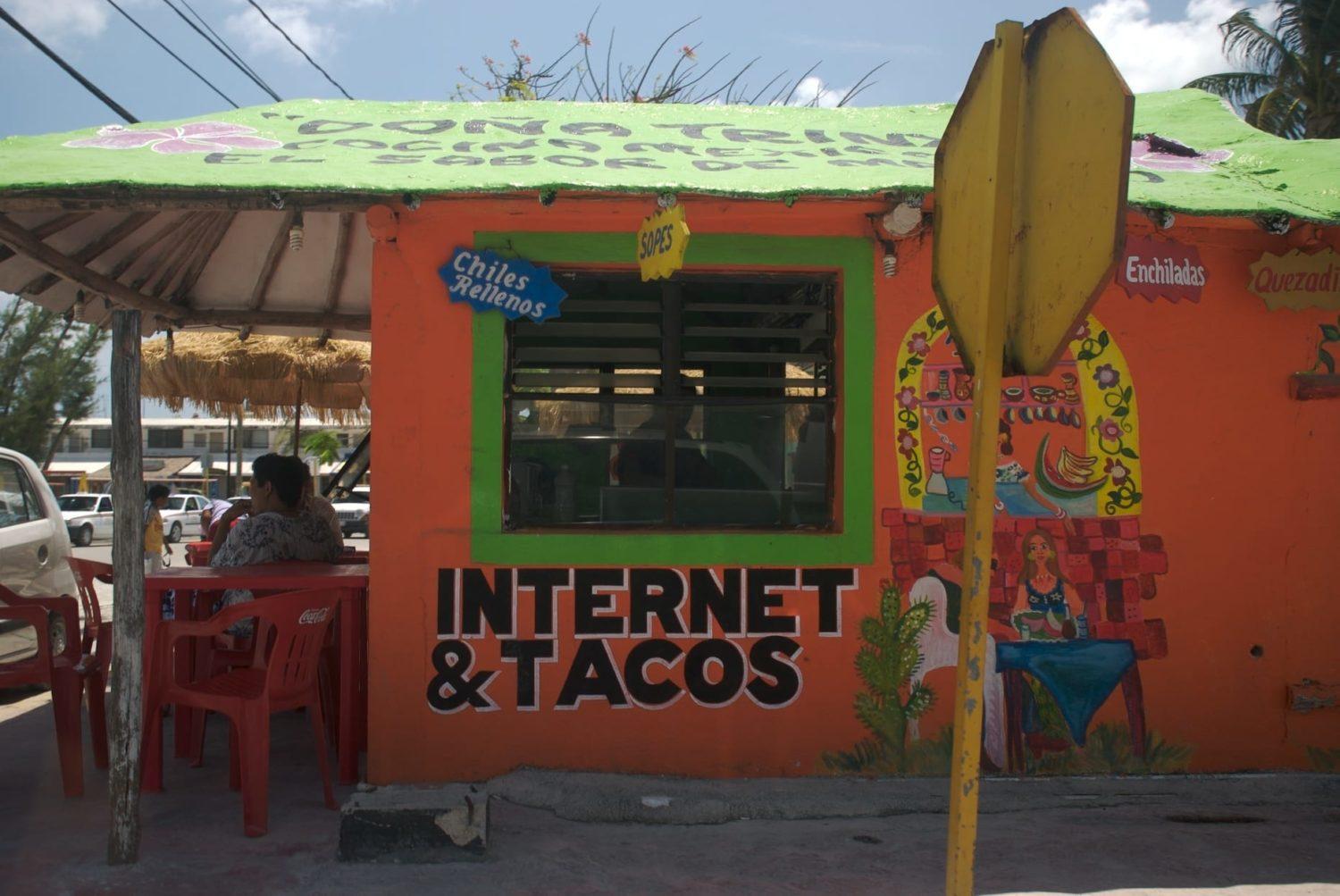 But what Puerto Morelos may lack in accommodations, it makes up for with cheap restaurants and an unbeatable laid-back vibe.
Check out Blue Morelos for some out-of-this-world margaritas on the cheap. Get the lionfish tacos at DK, an open-air restaurant made out of … a shipping container near the town's square. El Pesquero has some of the freshest and tastiest ceviches you'll find. And for just $5 USD, you can get a few orders.
Whether you're staying in Cancún or Playa del Carmen, Puerto Morelos is just a short drive away. Hop in a collectivo and spend a day eating and drinking your way around this cozy beachside town.
Bottom Line
We all need some beach time, and Cancún fits the bill just right. But if you want to get away from the string of resorts and start to dig into more of Mexico while staying close to the beach and the airport, Tulum, Puerto Morelos, and Playa del Carmen are great options.