For the last few years, travelers have been racking up Hilton Honors points on every Lyft ride. This summer, you can easily earn a free Lyft ride (or two) with a stay at any Hilton property.
The rideshare company and hotel chain teamed up recently for a great new promo, allowing you to earn a $25 Lyft credit for any Hilton stay through Sept. 5. Whether you've already got a Hilton stay on the books or not, it's worth registering now. Frequent Miler first flagged this great deal.
To sign up, be sure to link your Hilton and Lyft accounts if you haven't already. Then, head to the dedicated promo page and register with your Hilton Honors account.

Any stay at a Hilton property worldwide through Sept. 5 booked directly at Hilton.com or the Hilton app should trigger this $25 Lyft credit – it's unclear whether award stays booked with points (or a Hilton free night certificate) qualify.
You'll also need to select Hilton as your "preferred rewards partner" and since Lyft only allows you to select one at a time, that means you'll have to skip earning any Delta SkyMiles, Alaska MileagePlan miles, or Bilt Rewards points on your rides for the time being.
You can quickly select Hilton in the Lyft app by going to your profile, selecting "Rewards," and choosing the option to change partner.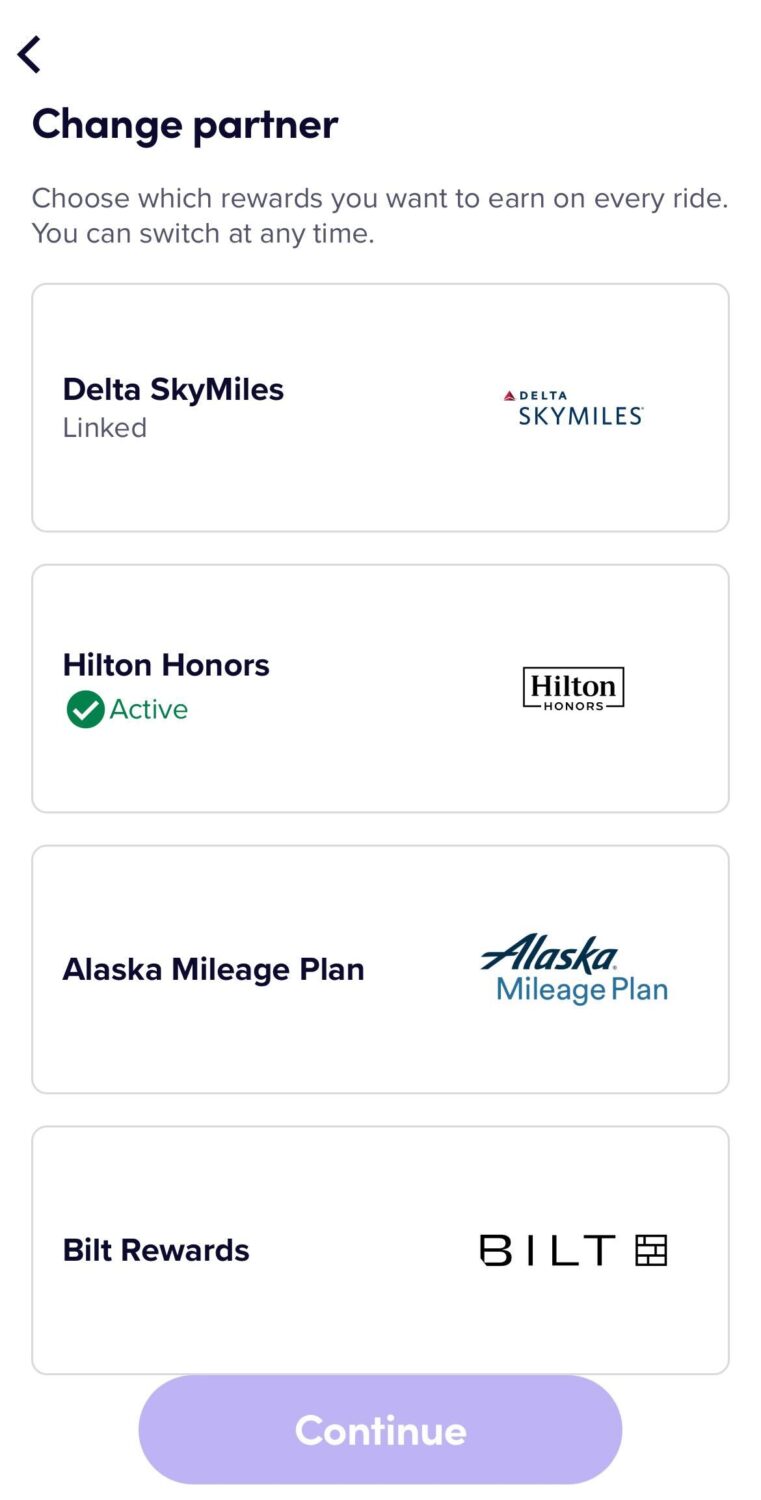 Once you complete a qualifying hotel stay, Hilton says you'll get your Lyft credit within four weeks – though these types of promos typically move much faster. Once you've got it, you'll have until Dec. 31 to use that $25 Lyft credit. 
This is an easy way to get a free Lyft ride (or two) out of a Hilton hotel stay this summer. Whether you've already got a Hilton stay on the books or not, it's worth registering for this promo now before it slips your mind.
Just remember to use that Lyft credit by the end of the year before it expires and switch your Lyft rewards partner once you've gotten the credit to earn something other than Hilton Honors points on your rides, if that's what you prefer.