Away's sale with up to 50% off is coming to a close. This fan-favorite luggage and travel gear broke the internet last week with their first-ever sale
It brought a crashed website, frustrated consumers, and even one reader who accidentally ordered four of the exact same bag. Still, it took less than 24 hours for most of the 50% off suitcases to sell out.
But fear not: There are still plenty of great suitcases, bags, and extras available at great prices … including a few carry-on bags at 50% off, as low as $112! But you better act fast. Today (Tuesday, Sept. 15) is the last day of the sale!
Here are a few items still available you don't want to miss out on.
The Carry-On
All the Away carry-on colors for 50% off have sold out – and they sold fast. But you can still score a deal at 30% off many colors. These standard Away carry-ons typically cost $225 – get one for as low as $157!
We love these carry-on bags. I've had it since it debuted back in 2017. It's the best mix of style, function, and quality you can find at this price – and it's not particularly close.
And you'll be surprised at how much you can fit into it. I used it for a 21-day trip and only had to wash clothes twice. The handle is sturdy and easy to get up and down. The all-way wheels make it a breeze to roll around the airport. Plus the bag comes the life-time warranty covers any damage to the shell, wheels, handles, and zippers.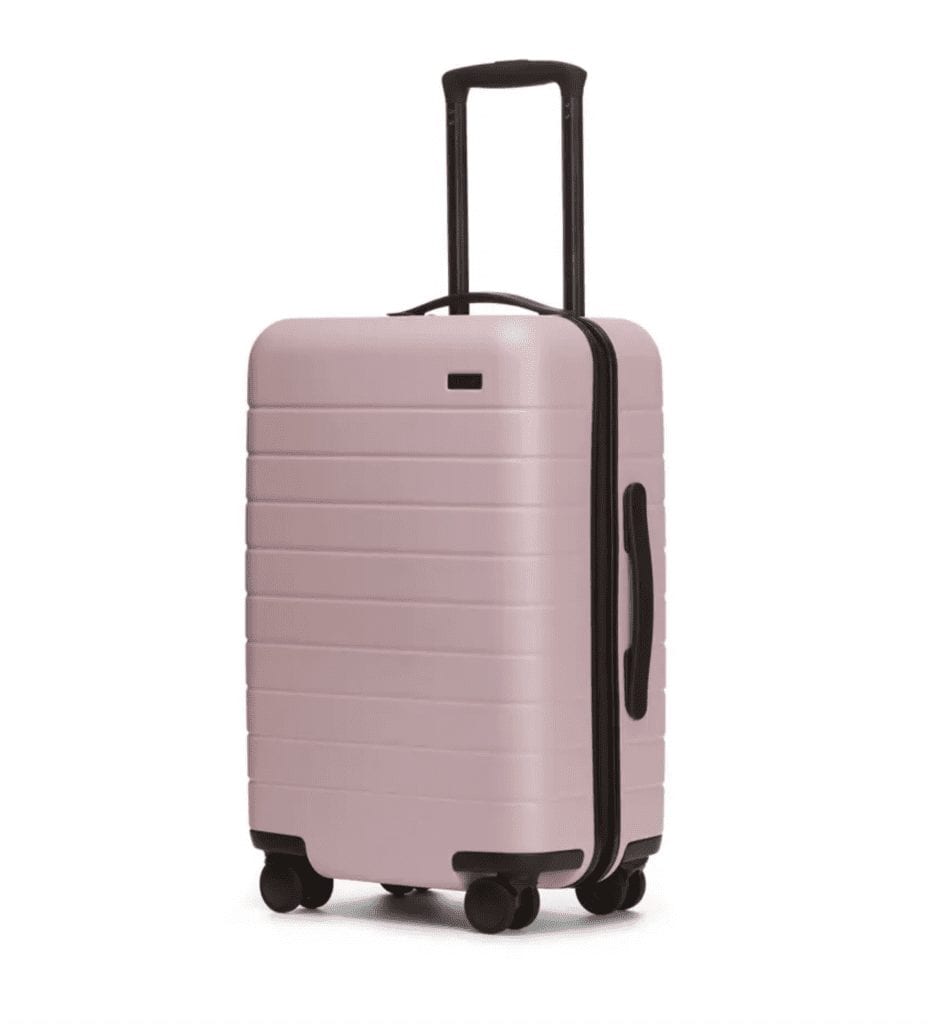 Buy them now for $157 (was $225)
The Bigger Carry-On
If the Carry-On seems a little too small for you, go for the Bigger Carry-On. And just as with the standard-size carry-on, there are still plenty of colors available for 30% off, bringing the price down to just $177. Note that the Bigger Carry-On will be too large for some airlines, especially European budget carriers.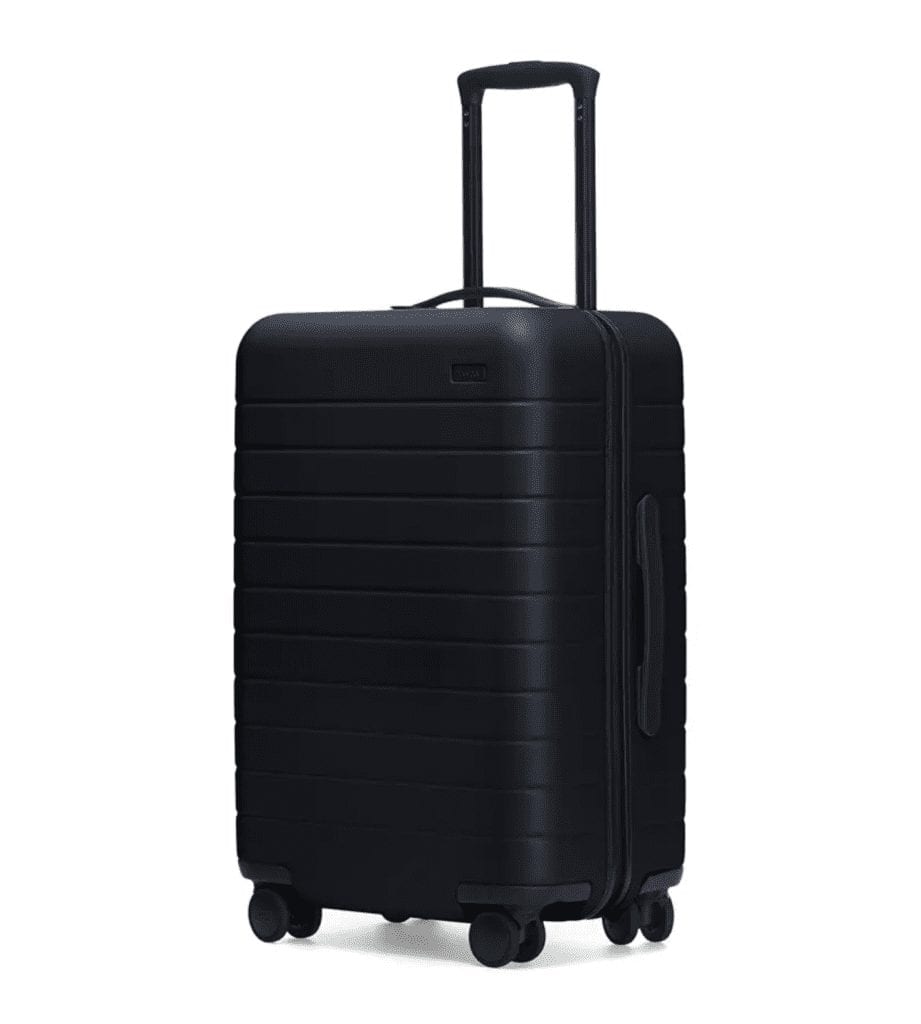 Buy it now for $171 (was $245)
The Expandable Carry-On
Do you prefer a soft-sided suitcase that gives you more flexibility to add more items to your suitcase? The Expandable Carry-On is for you.
It also has the all-way wheels plus a compression system for more efficient packing, and an easy-access front pocket. There are plenty of colors left at 50%. Just beware that these 50% off bags are final sale (unlike other items, which you can try for 100 days).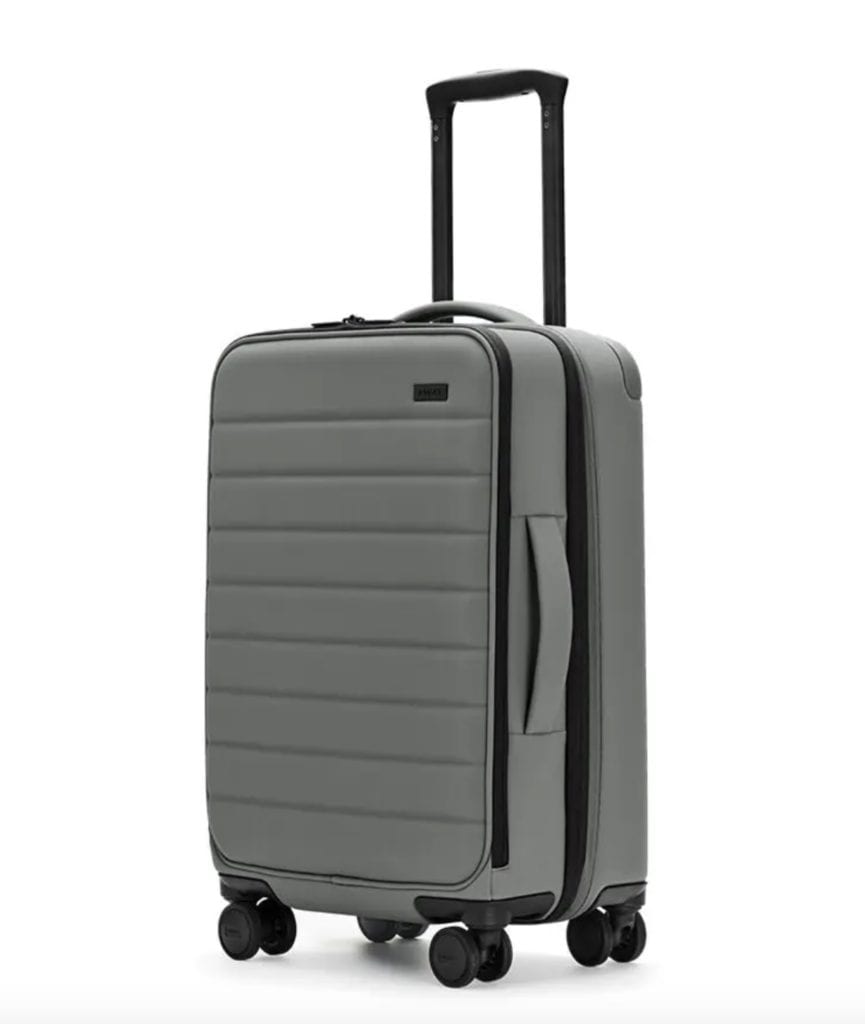 Buy it now for $137 (was $275)

The Medium
While most of us at Thrifty Traveler are team on carry-on, there are definitely times when checking a bag is easier. When you're traveling with kids or going on a long trip, The Medium is a great size. It's not too big that you'll have trouble getting it off the baggage carousel but big enough to fit everything you need. There are still some great colors at 30% off saving you $83!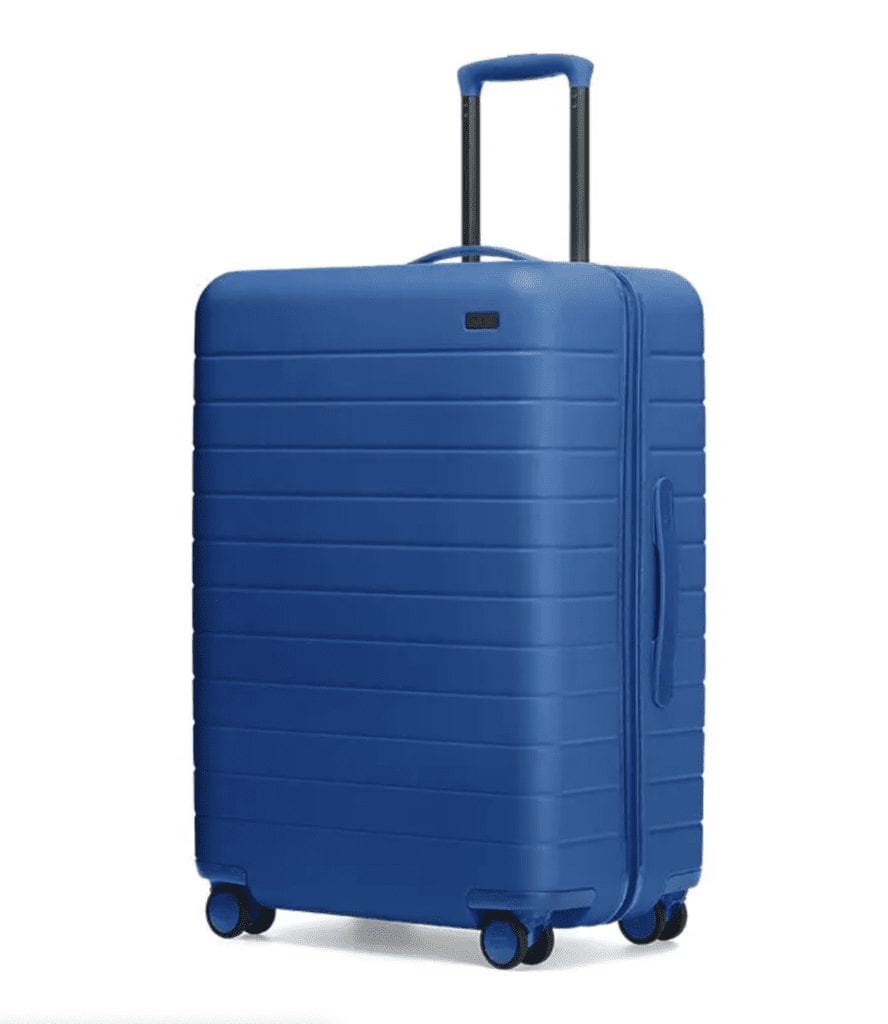 Buy it now starting at $192 (was $275)

The Mini
You can't deny how adorable the Mini is. Use it for toiletries or all of your cords and chargers. There are tons of colors left at 50% off which means you can get this starting at just $22.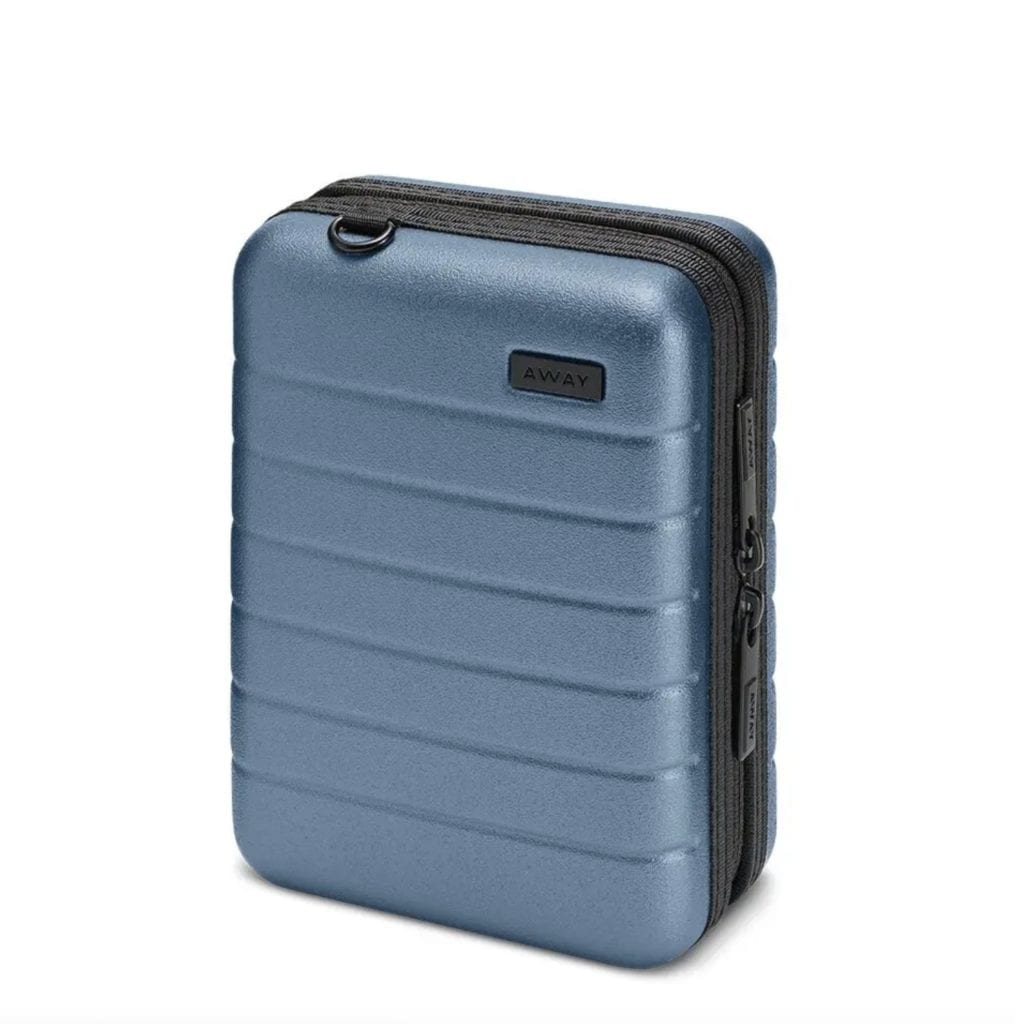 The Everywhere Bag
Do you already have the Carry-On or the Bigger Carry-On? The Everywhere Bag is the perfect personal item that slides right on top of your suitcase. I have this bag and I love it.
There is a pocket for my laptop, a compartment for an umbrella which comes in handy on trips, and a lot of room for toiletries, books, and more.e. The Away Everywhere Bag comes in 12 different styles including a few leather and limited-edition options and you can still get it for 50% off.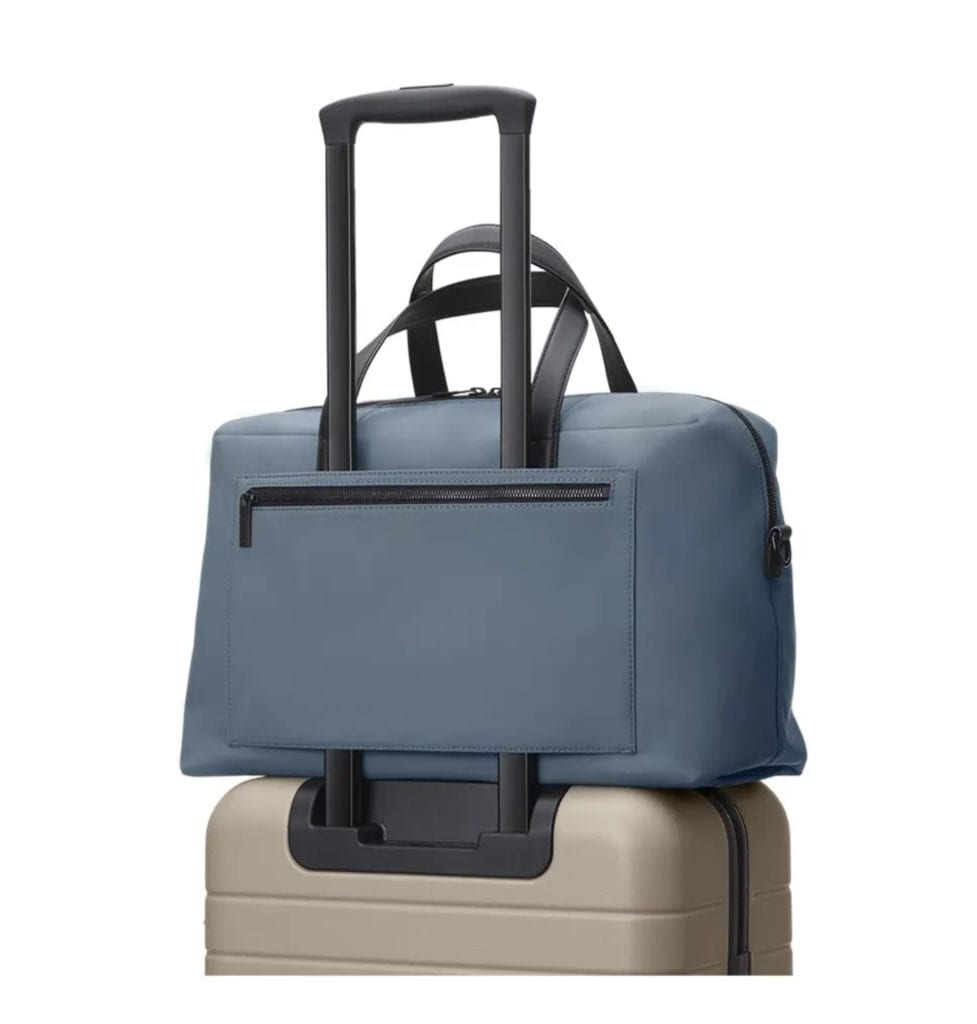 Bottom Line
There's a reason this sale broke Away's website. They've never slashed prices like this before. And while some of the cheapest carry-ons have sold out, there are still plenty of bags and goodies available at steep discounts but today is the last day!
Take advantage of this sale before it's too late!