How long before my flight should I book to get the best price? What's the cheapest day to fly? When is the best time to book a cheap flight to Europe?
A new data analysis released on Wednesday from the team at Google Flights is helping travelers answer those questions and more.
If you're not familiar with Google Flights, it's the best airfare search tool, period, and easily the most powerful way to search for flights across the globe. It also features nearly every airline's fares – making it an endless supply of flight booking information.
For years we've been myth-busting ideas like, "The cheapest day to book flights is on Tuesday," and now the new data from Google Flights is backing us up.
According to the article from the Google Flights Group Product Manager James Byers, there is a negligible, 1.9% savings when you book your flights Tuesday, Wednesday, or Thursday instead of Saturday or Sunday over the past five years.
The statistic is just one of a long list of travel booking-related advice that the team at Google Flights has put together. When should you book your Thanksgiving flights? How about Spring Break? What about the cheapest days to book flights to Europe? Or Mexico?
Google Flights' treasure trove of data has some answers to those questions. Let's see what they found.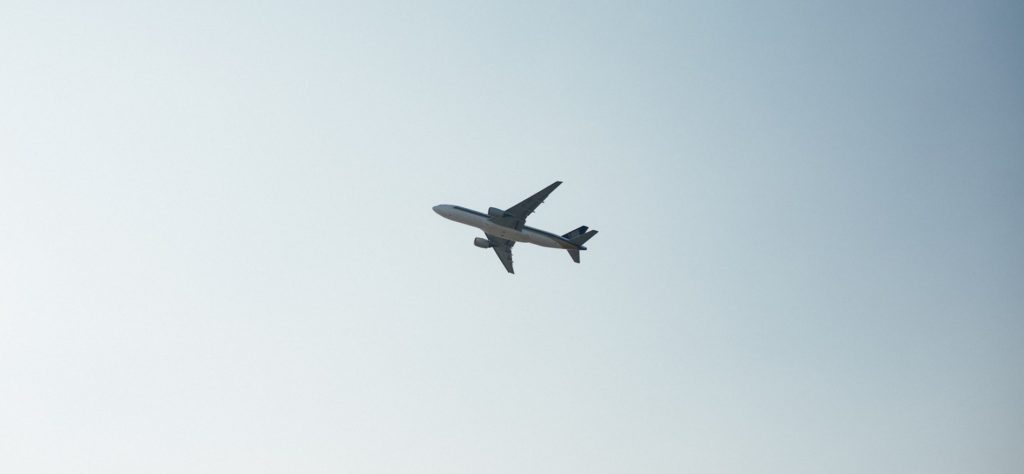 Cheapest Days to Book and Fly
We have bad news for the Tuesday flight booking disciples: It's not saving you money by booking on a certain day of the week or at a certain time of day. The data proves it. According to Google Flights, shopping for flights on Tuesdays, Wednesdays, or Thursdays instead of Saturdays or Sundays isn't saving you money. In fact, the exact number is a 1.9% savings when you shop during the week. That is a tiny, tiny deviation from regular flight prices.
Take it from us: Our team of flight deal analysts spends all day, every day searching for the cheapest fares to send to Thrifty Traveler Premium members. The best fares and sales don't happen on only one day of the week. We find crazy cheap flights, mistake fares, and unadvertised award sales every single day of the year.
So, how can you save money on flights? The easiest answer is by booking the cheapest days to fly.
According to Google's data, flying Monday, Tuesday, or Wednesday was 12% cheaper than flying over the weekend over the last five years. For domestic travel within the U.S., that number is 20%!
Let's look at an example. Any Minneapolis-St. Paul (MSP) travelers who search for Los Angeles (LAX) flights over Spring Break will find a Google Flights Calendar that looks like this:
There are a few outliers in there, but the vast majority of the savings are coming on Tuesdays and Wednesdays throughout both March and April 2023.
Flying mid-week is a surefire way to get the best fare. Tuesdays and Wednesdays are less convenient, but you'll have 20% more money in your pocket when you land.
If you're serious about saving, stop focusing on booking on Tuesdays and start focusing on flying on Tuesdays instead.
Read More: The Best Day to Book a Flight & Buy Airfare Isn't What You Think…
Should I Book Nonstop or Take a Layover?
Sometimes the data tells you something you don't want to hear, and this is that: Taking a layover can save you an average of 20% on airfare.
I know, I know. This isn't good news. We've been recommending that travelers do whatever they can to fly direct during the flurry of delays and cancellations this summer. Fewer flights generally mean fewer chances for disruptions, after all.
But Google Flights' data shows that nonstop fares are 20% more expensive on average than an itinerary with stops. In short, if you take the layover, you'll save some money.
Why is this happening? It's all about supply and demand. Most travelers want to take the nonstop flight as it means getting there quicker and with less chance of disruption. That demand ultimately pushes prices higher.
Is having a layover worth the headache? That's up to you, but 20% savings is probably worth your attention if you can stomach it.
How Long Before My Trip Should I Be Booking?
We might get this question more than any other at Thrifty Traveler.
"I can book my flights to [Destination] for [Price]. Should I book now? Or will the price drop?"
In general, we've always recommended travelers book their flights early, and if you have very specific travel dates, you should set up a Google Flights Price Alert.
You're more likely to see savings when you book further out and it helps if you adhere to the Flights First Rule. But now, we have some actual data about when prices are typically the cheapest, when they bottom out, and when it's too late to book the best fare. Let's dig in.
Domestic Flights in General
For domestic flights in the U.S., prices are their lowest 21-60 days before travel according to the data. On average, the lowest flight price on a domestic trip bottoms out 44 days before departure.
This varies route-to-route, but the five-year data from Google Flights can be helpful. Set yourself a calendar reminder 60 days before your date of travel and then again for 23 or 22 days before if you haven't already booked.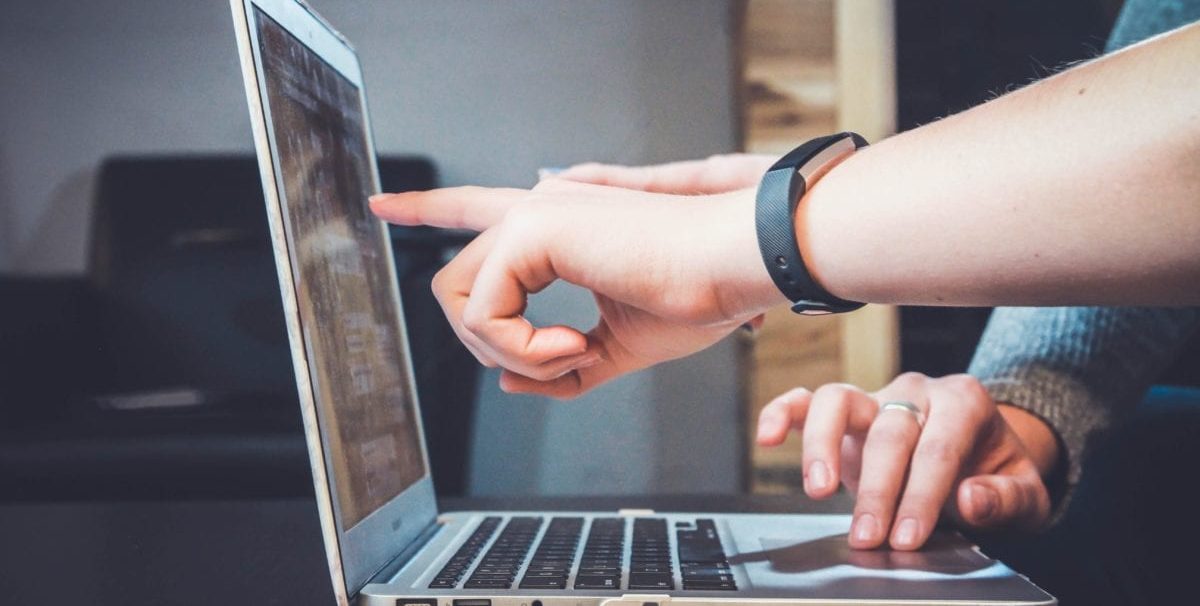 So, what does this mean, in practice? Let's get you to your cousin's wedding on Saturday, May 20, 2023, in Kansas City.
If you need to arrive on Friday, May 19, the Google Flights data says the cheapest fares will be found between March 20 and April 28. The lowest average fare would fall on April 5.
Long, long before then (like right now) you should set a Google Flights price alert on your desired dates of travel and you should even consider booking if the price is good. You can always re-book the flight at the lower price for an e-credit if it goes down – so long as you book a main cabin fare or higher. That flexibility is a great reason to avoid basic economy fares.
But if you don't like what you see, set a calendar reminder for March 20 to start looking for cheap fares to Kansas City (MCI). Then set one again for 44 days out on April 5, and another final reminder just a few days before April 28. If you don't have your flight booked by then, you're not going to get the best deal, according to the data.
Thanksgiving and Christmas Domestic Flights
If 21-60 days is the range for any old domestic flight, you're going to want to extend that out a little bit for domestic flights during the holiday season.
Google Flights says the lowest prices for Thanksgiving are usually found 36-74 days before departure, with the lowest point average about 52 days out.
Here's what that means:
For the lowest fares, you want to start searching for Thanksgiving flights around Sept. 10. The lowest fares are typically found around Oct. 2. And the best deals are all gone by about Oct. 19.
That means you should set your sights toward Thanksgiving flights starting right after Labor Day.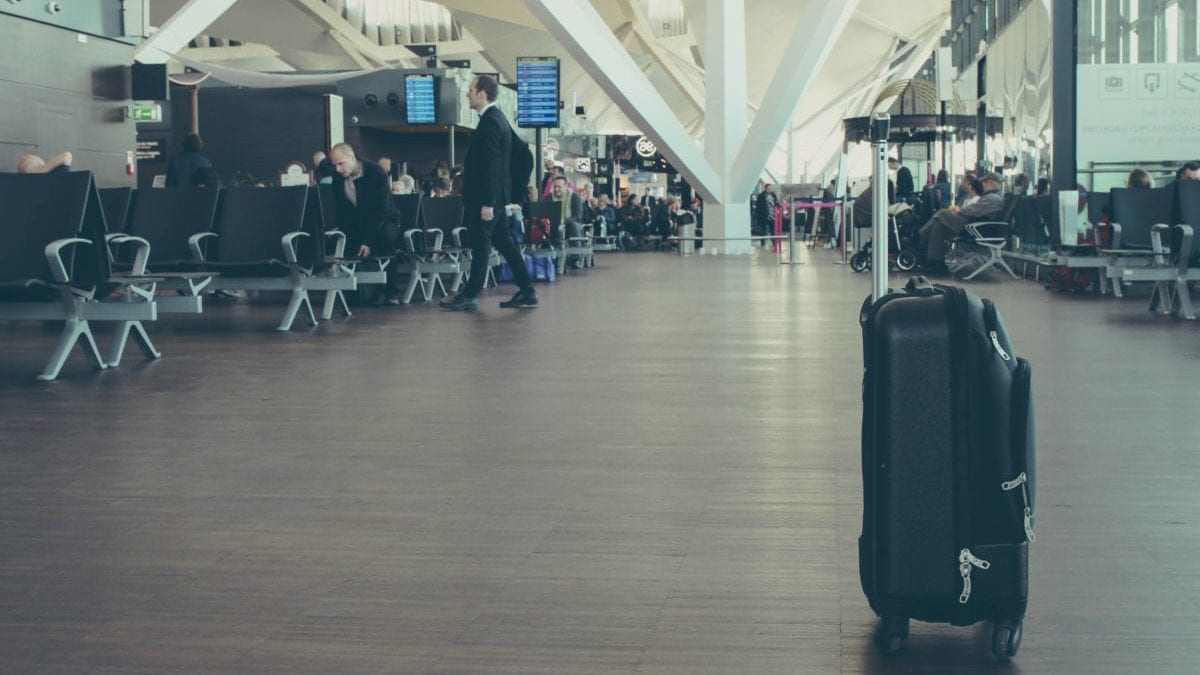 Now, let's talk about Christmas, where the range is even bigger. If you're looking to travel domestically over the Christmas holiday, the lowest flight prices can be found, on average, between 20 and 88 days ahead of time.
Here's what that means:
For the lowest fares, you want to start searching for domestic Christmas flights around Sept. 28 and the best deals are all gone by about Dec. 5. Need to get home for Christmas? Again, Google Flights price alerts are your friend to help you zero in on when to book.
Spring Break Domestic Flights
Spring break varies from school district to school district, so finding cheap spring break flights is less of an exact science, and a bit more of an art. But the number crunchers at Google say March or April spring break flights are lowest between 23 and 59 days before departure.
The lowest spring break fares can typically be found 38 days before your trip on average. Here's what that means if your spring break runs March 12-20, 2023, for example:
For the lowest fares, you want to start searching for spring break flights around Jan. 13. The lowest fares average around Feb. 2. And the best deals are all gone by about Feb. 17.
Summer Vacation Domestic Flights
Summer vacations are even more nebulous as far as timing. But Google Flights has some recommendations for July and August domestic trips, too.
Data shows that prices are lower between 14 and 44 days before travel, with the lowest fares coming around 21 days out.
Here's what that means if you are planning a Fourth of July weekend trip in 2023:
For the lowest fares, you want to start searching for Fourth of July weekend flights around May 19. The lowest fares average around June 11. And the best deals are all gone by about June 18.
Flights to Europe
International flight bookings are a whole different animal when it comes to the best booking window. It's much, much earlier.
For flights to Europe, Google Flights says the best deals tend to be found between 50 and 179 days from travel, with the best fares found around 129 days before departure.
That's a long way out! According to those numbers, you should begin looking for your international flights around six months before travel and keep digging into them until about two months before you fly. The sweet spot, according to the data is somewhere in the range of four months before travel to book the cheapest international airfare.
This could take place on any day of the calendar, so it's not useful to do a day-by-day breakdown. But if you are hoping to visit Europe in May 2023, for instance, you should start looking for the lowest fares in December and should have your tickets booked by March. The best month to book a May ticket to Europe is around February.
Don't want to stay on top of the best time to find a Europe deal and book? Thrifty Traveler Premium members are alerted to cheap Europe flights, and other flights around the globe daily as soon as we find them, departing from your home airport.
Flights to Mexico and the Caribbean
While still international, Mexico and the Caribbean offer a closer ideal booking window than Europe.
Google Flights says Mexico and Caribbean flights are lowest, on average, between 37 and 87 days before departure. Around 59 days out will offer the lowest prices, too.
That means you'll want to start looking for your January getaway to the Caribbean flights sometime towards the end of October, with the best rates likely appearing in November before the best rates disappear in early December.
Bottom Line
Google Flights crunched its flight booking numbers over the last five years and its analysis gives travelers a lot to think about.
The data shows that there is no cheapest day to book flights, but that the day you fly matters. It also gave us the unfortunate news that nonstop flights are as much as 20% more expensive than flights with connections.
Plus, Google Flights data illuminated just how long before our Thanksgiving, Christmas, spring break, and Europe flights we should be looking and booking to get the best airfare.