Marriott and Starwood Preferred Guest started a merger to create the world's largest hotel chain way back in 2016. They laid out the details of how this unified program would work back in April. And now, we finally know when it takes effect.
The unified program for Marriott, SPG, and Ritz-Carlton will kick off Aug. 18th. That date triggers a slew of changes, including a new award chart for free stays, some changes to elite status and the overall points structure. Read on for a reminder of what's in store come Aug. 18.
The Basics of the Merger
At its core, this merger adopts Marriott's points and redemption structure while maintaining the essence of SPG's loyalty benefits. And critically, SPG's ability to transfer points to airline partners stays put.
Marriott and SPG have had drastically different point structures, in which one SPG point was equal to three Marriott points. So if you've got a stash of SPG points, those will automatically triple come Aug. 18th. Of course, the tradeoff here is that the award chart for free hotel stays with points looks more like Marriott's. The good news is that 75 percent of properties can be booked for the same or fewer amount of points pre-merger.
Sometime in 2019, Marriott will also introduce off-peak, regular and peak season pricing for its properties.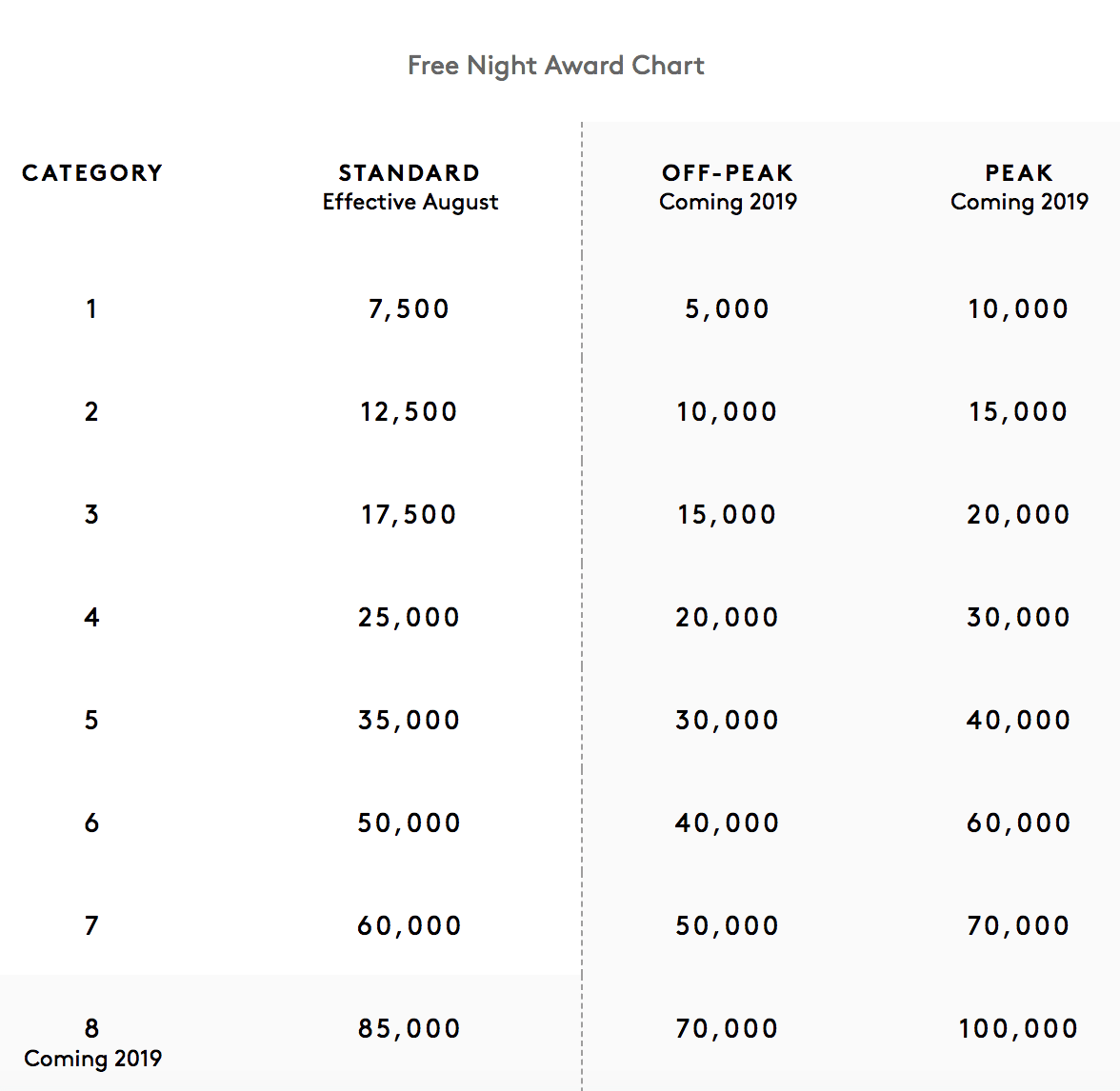 Make a Game Plan for the Merger
With big changes on the way, it's important to map out your strategy to make the most of this merger. Because a handful of Marriott-SPG's 6,500 properties will increase in price come Aug. 18, you may want to book those now. This includes the Cosmopolitan in Las Vegas – one of the few Las Vegas strip resorts you can book with points. Another hotel going up in price is the Aloft Munich, a Thrifty Traveler team favorite.
Thrifty Tip: Scope out the full list of award rates to see what changes are in store.
There are some hotels and resorts where it will pay to wait. That's because Marriott is introducing a new 8th award tier for its highest-end properties, but it won't kick in until sometime in 2019. So while stunning resorts like the St. Regis Maldives or the W Hotel in Koh Samui will eventually cost 85,000 points per night, as of Aug. 18th they will be bookable for just 60,000 points per night (20,000 SPG points). In our minds, it's a high point of the entire merger.
You'll also want to consider the changes on the way to elite status under the combined hotel chain. The unified program will offer five elite tiers, broken down like this:
Silver – Stay 10 nights

Gold – Stay 25 nights

Platinum – Stay 50 nights

Platinum Premier – Stay 75 nights

Platinum Premier with Ambassador Service – Stay 100 nights plus $20,000 spend at hotels.
With 6,500-plus properties now in the fold, those qualifications will become much easier to hit.
Bottom Line
Big changes are coming for travelers who stay at Marriott or SPG properties. You've got just a few weeks to study up before more of them take place.