Earlier this month, Marriott was sued by Washington, D.C.'s attorney general for deceptive resort fees, a long-awaited move against the widespread and misleading pricing tactic. And Marriott isn't alone in coming under fire.
Nebraska's attorney general filed suit against Hilton this week, accusing the hotel giant of attempting to use resort fees to hide the true price of hotel rooms and reap profits, according to 1011Now News TV station. According to the lawsuit, Hilton levies resort fees in at least 78 properties nationwide, ranging from an additional $15 to $45 per night to the normal room rate.
"For years, Hilton has misled consumers in Nebraska regarding the true cost of certain Hilton hotel rooms," Doug Peterson, the state's top attorney, said. "So with today's lawsuit, on behalf of all Nebraska consumers, I ask the court to order Hilton to make necessary and meaningful changes to its business practices – but most importantly, to be transparent about its prices."
The lawsuit asks a judge to force Hilton to display its resort fees upfront and provide compensation to Nebraska citizens, in addition to paying some civil fees. Hilton did not provide comment on the lawsuit.
Our Analysis
Resort fees have been growing for years, sometimes called destination fees or amenity fees. Some hotels and chains display these additional opaque fees more prominently, while others quietly tack it on at check-out.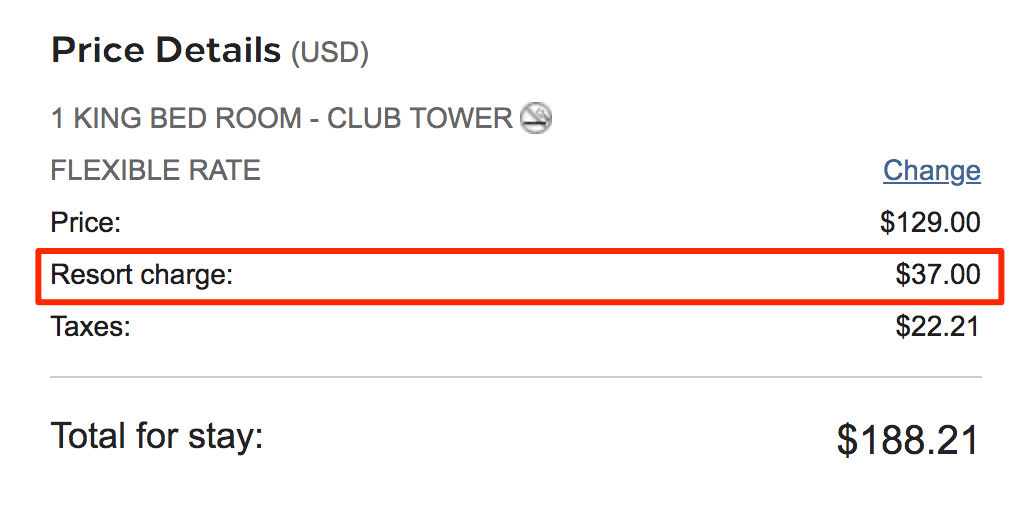 Either way, it's a sly way for hotels to charge customers more after drawing them in with the allure of a lower rate. In Nebraska, Peterson accused Hilton of being misleading and contradictory about what purpose those fees actually serve.
Combined with the lawsuit against Marriott in the nation's capital, we may be reaching a tipping point in the fight against resort fees. These lawsuits follow a nationwide investigation into resort fees by attorneys general in all 50 states. Hilton and Marriott may not be the last hotel chains to come under fire.
Bottom Line
More. Faster.
Hotels have gotten away with resort fees long enough. It's one thing to charge customers more for a hotel room. It's quite another to hide the true cost of a hotel room in hopes of drumming up more business.
Lead photo courtesy of Hilton