Hilton Gold status is worth its weight in … well, you know how that goes … thanks largely to just one perk: Free breakfast for two at almost any Hilton property. Hilton Diamond members get that perk, too. And Hilton status is fairly easy to get, as you can automatically earn it from many Hilton credit cards and even the Platinum Card® from American Express.
But soon, that free breakfast benefit is disappearing from hotels in the U.S. – at least temporarily. Doctor of Credit reports that from July 2021 through at least the end of the year, Hilton will replace the free breakfast benefit with a broader food and beverage credit. And by the looks of it, it'll be much less valuable.
Here's what's on tap at Hiltons for the rest of the year.

How the New Food & Beverage Credit Works
Hilton emailed its members recently to let them know about the brewing change. And of course, the hotel chain spun it as a plus.
"You asked for flexibility, and we've got it. Whether you look forward to breakfast or would rather skip it in favor of a refreshing beverage and afternoon snack, the choice is yours," the email said.
What Hilton didn't spell out in that email was how much you'll get in food and beverage credits. Doctor of Credit got a look at some leaked details. It varies by property, but Gold and Diamond status holders and up to one guest will each get:
$10 per day at Hilton Garden Inns
$12 per day at full-service Hiltons (and $15 per day in high-cost areas)
$12 per day at lifestyle brand Hiltons (and $15 per day in high-cost areas)
$25 per day at luxury brand Hiltons like Conrad and Waldorf Astoria
Hilton hasn't officially confirmed these details yet. But Doctor of Credit's reputation with scoops like these is typically rock solid.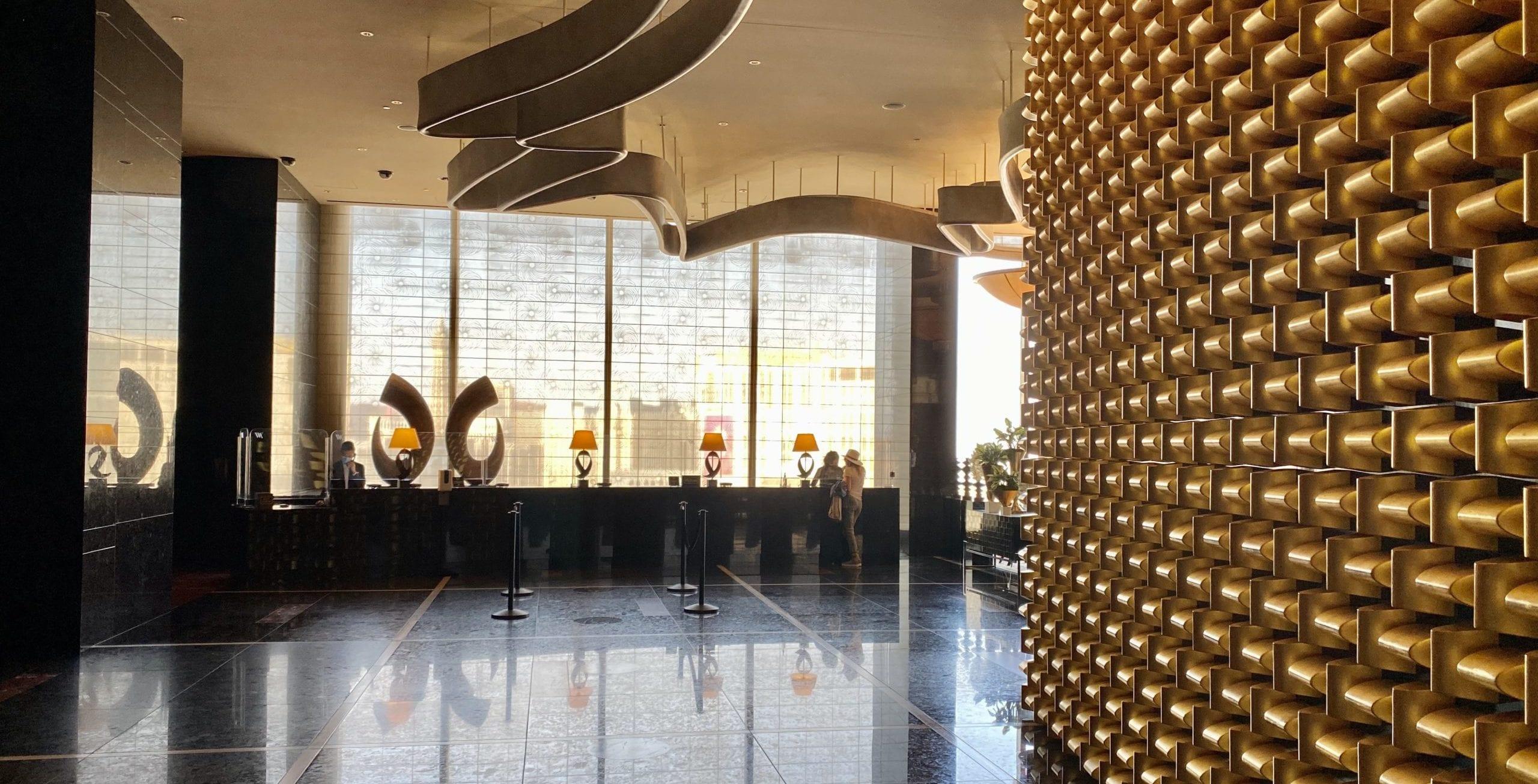 That stings. Aside from the $25 credit at top-of-the-line Hilton properties, it's hard to see these credits covering a full breakfast – and even then, it's a stretch. Of course, not all Hilton properties offer much more than pastries and coffee for breakfast. And if you're not one to eat breakfast at a hotel, this change is an easy win.
Hilton Gold members can choose between the food and beverage credits or free points, while Diamond members will get both. You can use these credits at almost any on-property outlet, from bars and restaurants to room service to even onsite marketplaces. Just charge it to your room and the credit will kick in. Unused daily credits will not rollover.
For now, this change only applies to U.S. properties through the end of 2021. But it's not hard to see this eventually extended – and perhaps more troublingly, rolled out globally. It's one thing to get a free breakfast domestically. It's quite another to get free breakfast for two abroad, where the savings can be substantial.
What This Means
Anytime a hotel chain or airline tells you it's giving you more flexibility, it's generally a bad deal. This is cost-cutting spun as a perk, plain and simple.
Do the math, and it's not hard to see where Hilton's motivation is coming from. Free breakfast for two at some hotels can easily add up to $50, $60, or more. At most Hilton properties in the second half of the year, these "flexible" food and beverage credits will cover $24 at most.
Fortunately, you've got until July 2021 before these changes kick in. And Hilton has said it will only last through the end of 2021.
But it seems just as likely that this is merely a test run of a broader change for 2022 and beyond. If that's the case, it'll be a big negative for many travelers.
Bottom Line
Hilton is replacing its lucrative free breakfast-for-two status benefit with a broader food and beverage credit for the second half of 2021. Hilton will tell you it's giving you more options. If you ask us, it's a downgrade.