Hotel consolidation continues! AccorHotels (yes the company who used to own Motel 6) issued a press release yesterday detailing their plans to acquire three hotels including the Fairmont, Raffles and Swissôtel. I'll be the first to say I have limited experience with Raffles or Swissôtel, but I do love Fairmont hotels.
One of the least talked about Chase credit cards is the Fairmont Visa Signature card. With the acquisition just announced I am concerned that it could impact the future availability of the Fairmont Visa card. There really is no way to know just yet. I'm a big fan of the card and haven't discussed it yet here so I'll give you a brief overview. If you read Thrifty Traveler often, you should know that I get no monetary compensation on any of the credit cards discussed here. I only promote cards which offer the best value.
For spending $3k on the Fairmont card in three months you receive two certificates good for a complimentary night at any property in the Fairmont chain! Chase doesn't advertise it, but you also earn four $25 breakfast vouchers as well! It's quite an offer that can be worth a significant amount of money as Fairmont has some incredible properties. You are also given President's Club status at the hotel which offers free upgrades, 3rd night paid stay for free, and offers several spa certificates.
The free night certificates will be electronically deposited into your Fairmont President's Club account within 4-6 weeks of hitting your spend requirements. Once deposited the certificates can be redeemed by phone. There are blackout dates for various properties, but overall availability is very good.
Mrs. TT and I plan to use our certificates next summer at the Fairmont Chateau Lake Louise or Banff-Springs (lead photo). There are so many luxurious destinations with Fairmont so don't miss out!
Thrifty Tip: You can earn the Fairmont sign-up bonus again 24 months after your prior bonus. You will be required to cancel your prior Fairmont card before applying again.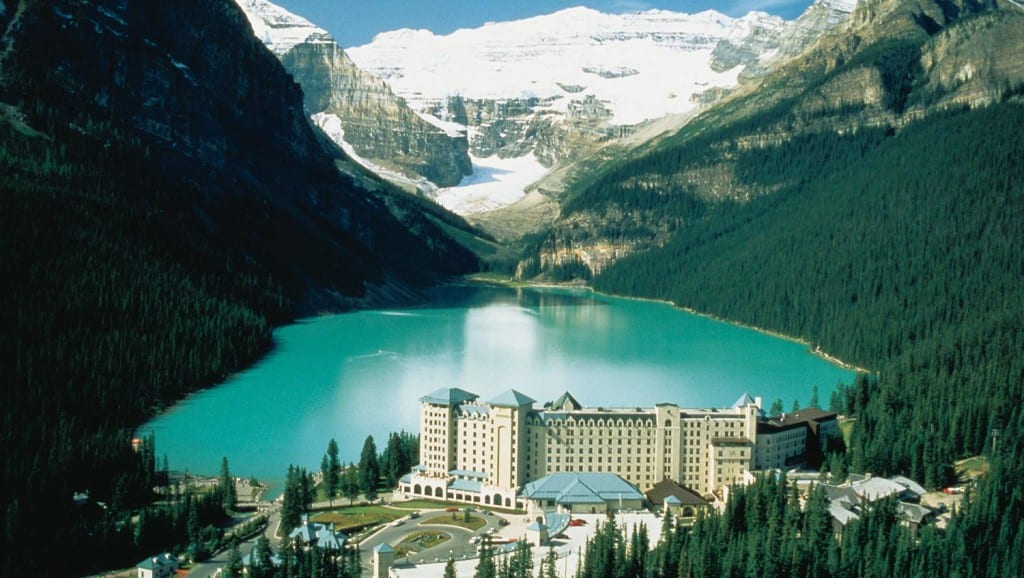 Bottom Line 
I highly recommend checking out the list of Fairmont properties. I'm sure you'll be just as excited as I was when I first looked over the list. Earning two free nights + breakfast with the Fairmont Visa Signature is extremely lucrative. With the recent acquisition news there is no way to know what will happen to the card. My advice is to apply ASAP before it disappears!