Editors Note: This benefit is only available to cardholders who applied for the Venture X Card before March 14, 2022. It is no longer available to new applicants. 
On top of the massive bonus of 75,000 Venture Miles after spending $4,000 in the first three months on the new Capital One Venture X Rewards Credit Card, there's a sweetener that makes this limited-time bonus even better. You also get a one-time $200 credit to use on homestays through Airbnb or VRBO (this benefit is no longer available). 
That's incredibly easy to use. Just charge your Venture X Card for a stay on either platform in your first year with the card, and Capital One will automatically credit you for up to $200 back. But in practice, it seems to be even easier to use…
Again and again, we've heard from Thrifty Traveler readers and Thrifty Traveler Premium members charging their new Venture X cards for other accommodations – from boutique properties to big-box hotels – and seeing this $200 credit kick in days later.
Related reading: Capital One Venture X Card: Apply Now! 75K Bonus & Lounge Access
What's Happening With this Credit?
On Thursday, Thrifty Traveler Premium member Aaron S. let us know that he had recently used his new Venture X card to pay for a stay at Grand View Lodge, a massive property in northern Minnesota.
Two days later, he was surprised to check his credit card statement and see that the purchase had triggered the $200 homeshare credit – a credit advertised specifically for use on Airbnb and VRBO.
Aaron was kind enough to share a screenshot of his Venture X statement. As you can see, the charge of $670.02 at Grand View Lodge posted on Jan. 15, 2022. Two days later on Jan. 17, he received the full $200 vacation rental credit against that charge!
That's clearly not an isolated incident. On Aaron's post into our Facebook group, three other members commented with a similar experience. And we've heard directly from other readers that they, too, had accidentally triggered the $200 credit with purchases that didn't meet Capital One's terms.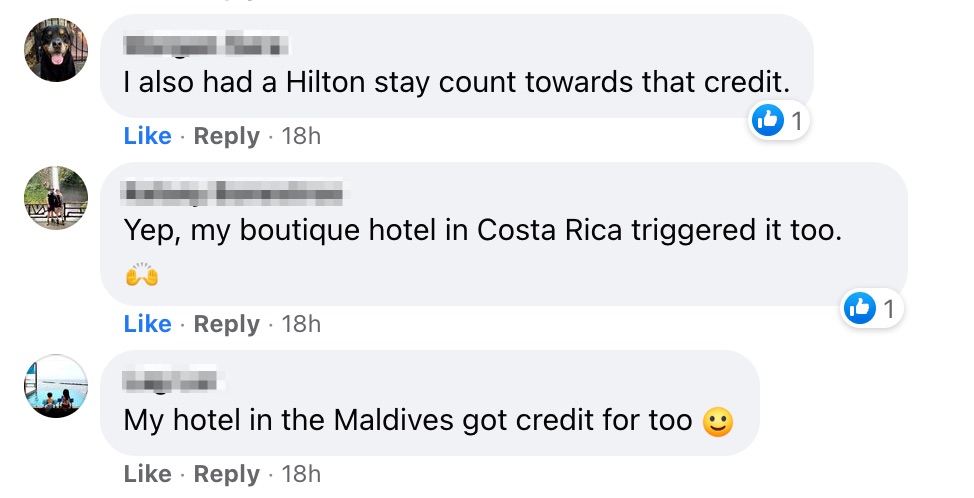 Back in November, Thrifty Traveler Premium member Sarah had a similar experience when using her Venture X card to book a stay at the Iberostar Paraiso Del Mar in the Riviera Maya. Sarah confirmed that she booked the stay directly on the hotel's website.
Additionally, Miles to Memories reports that resort fees for Las Vegas stays are also triggering this credit. Comments on Doctor of Credit indicate that bookings made through booking.com are also seemingly triggering the $200 Venture X vacation rental credit.
Our Analysis
It's not entirely clear why these charges are triggering. While we'd love to be able to say that any hotel purchase will trigger this $200 credit, your mileage may vary.
Some readers have indicated having hotel bookings with the Venture X card that didn't trigger the credit. In fact, on a recent stay at the Hyatt Ziva Riviera Cancún, we put a few room charges on the Venture X card to see if it would trigger the $200 vacation rental credit. No such luck.
It's safe to say that this credit is working for more than just Airbnb and VRBO. But exactly why that's happening – or how you can put it to use for expenses other than homestay rentals – is unclear.
Capital One added this $200 homestay credit as part of a limited-time launch offer for the new Capital One Venture X Rewards Credit Card. This offer expired on March 14, 2022. 
Bottom Line
The now expired Capital One Venture X $200 vacation rental credit appears to be triggering for some cardholders on certain hotel purchases.
While the credit is intended to be used in your first year of membership at either Airbnb or VRBO, many data points suggest it is triggering far beyond those two companies.