On Friday, Chase rolled out its best-ever sign-up bonus on the Chase Sapphire Preferred Card, a massive 100,000 points after spending $4,000 in the first three months. That's an increase from the 80,000 point offer for the same spending requirement. More importantly, it's one of the best offers we've seen on any credit card.
This new bonus is getting a lot of attention – and rightfully so. As airlines and other travel companies dig their way out of the pandemic and its pause on travel, this new Chase offer says volumes about banks and their bullishness on the return of travel. Banks, airlines, and hotels alike are trying to capture their piece of this pent-up travel demand.
But what does this mean? How long will this huge new bonus be available? Keep reading for our thoughts and what may be in store for Chase going forward.
What's Chase Up To?
As the pandemic first descended this time last year, consumer sentiment shifted. Travel credit cards (and travel as a whole, for that matter) were not top of mind.
With record unemployment numbers this time last year, banks got extra cautious about who they would approve for new credit cards. That led the once-steady stream of big sign-up offers and mileage bonuses to freeze up for months: Banks simply didn't want to bring in new customers amid all the uncertainty.
But that started to change last fall. Banks, hotel chains, and airlines suddenly opened the floodgates with new credit card offers with huge bonuses. Chase joined the rush in September 2020 with a then-record offer on the Sapphire Preferred for 80,000 Chase Ultimate Rewards points after spending $4,000 in the first three months. It ended less than two months later. They brought it back in March of this year until this new 100,000-point offer launched last week.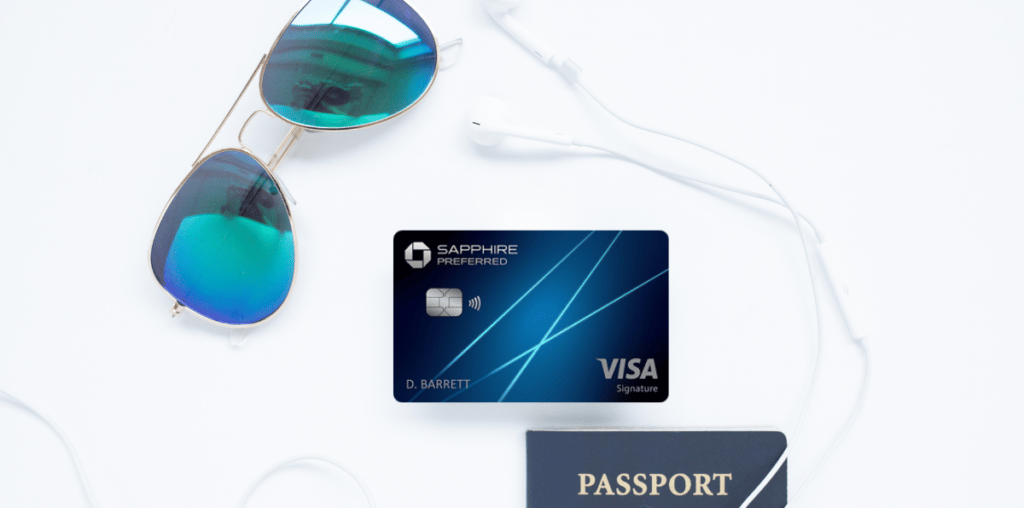 When Will This 100K Offer Disappear?
But when will this mammoth offer end? Could it become the new normal?
Chase has indicated that the 100,000-point offer is for a limited time – though we don't yet know when it is ending. Chase typically gives a fair amount of warning, fortunately.
There's another big question: Will the sign-up bonus offer go back to 80,000 points? Or will it drop all the way back to 60,000 points? The 60,000-point bonus has been the standard offer on the card for years. Twice since last fall, however, they increased that bonus to 80,000 points.
Chase isn't alone. American Express has been hard at work updating the benefits and improving the value propositions of their top-tier Platinum Card® from American Express and the American Express® Gold Card. What's more, both are also out with record-setting bonuses (up to 75,000 on the Gold Card), and there's no end in sight for either. And one of Chase's biggest competitors in the mid-tier travel rewards card market, Capital One, is out with a huge 100,000-point offer on the Capital One Venture Card.
In hindsight, ending the 80,000-point offer on the Sapphire Preferred last November seems premature. At the time, consumers weren't thinking about booking travel yet, and the thought of opening a travel rewards credit card was just not top of mind for many.
Let's fast forward to the present. Millions of Americans are getting vaccinated each day, COVID cases are on the decline, and travel is looking up for the first time in a year. More people are traveling and even more have begun planning trips with hopes of returning to normal by year's end or sooner.
With this offer, Chase is trying to capitalize on the shifting consumer sentiment. The 100,000-point bonus on the Chase Sapphire Preferred is the best we've ever seen – and not just from Chase. It may be the best initial welcome bonus offer we have ever seen on a travel credit card.
If you ask us, they're going to have a hard time dropping the Sapphire Preferred bonus back down to 60,000 points on the Preferred Card. American Express has had its foot on the gas for months, and we don't see signs of them letting up. Only time will tell how this shakes out.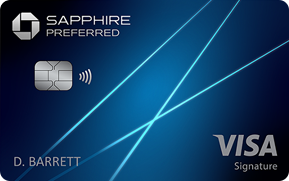 Click Here to learn more about the Chase Sapphire Preferred Card. 
Will We See Chase Update the Benefits on the Sapphire Cards?
New welcome bonus offers are great – especially if you've never held either card and want to pile up points for travel in 2021 and beyond. But you could argue that these new offers are putting a bandaid on a bigger problem: Chase needs new or updated benefits on both the Sapphire Preferred and Reserve.
Chase has added a handful of temporary benefits on both the Sapphire Reserve and Sapphire Preferred over the last year. Through April 2021, you could earn 2x points per dollar spent on groceries with the Sapphire Preferred and 3x with the Sapphire Reserve. More recently, they announced a new partnership with Peloton allowing you to get up to $150 of membership credits by paying with your Chase Sapphire card through the end of 2021.
Way back in March, Chase rolled out a new way to use points for Sapphire cardholders called Pay Yourself Back. It allows you to use points for groceries, home improvement store purchases, and even restaurants – and they're worth the same as if you were booking flights or hotels through the Chase travel portal.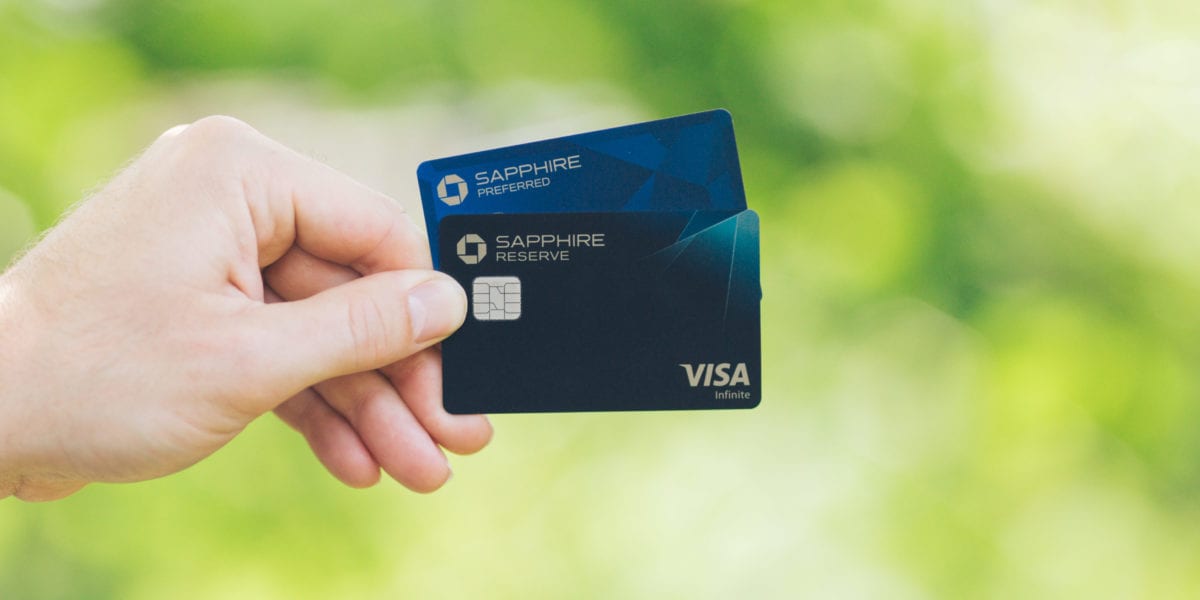 All said, throughout the pandemic, Chase did a great job pivoting and adding benefits to their travel cards that people could use while travel was largely off the table.
But all the while, Chase has made even bigger waves with some of its other cards.
Last fall, Chase revamped the benefits on the no annual fee Chase Freedom Unlimited and Chase Freedom Flex cards. Now, these cards offer a compelling reason to spend money on them for certain expenses – so good, in fact, that they either match or exceed the category bonuses on the Sapphire cards.
In my opinion, this is a problem for Chase. These Freedom cards have no annual fee. Both Sapphire cards are in need of a long-term category spending refresh to stay competitive and to make them more enticing than the Freedom cards are currently. Here are the Chase Freedom card's current benefits:
Earn 5% cashback on rotating quarterly categories on up to $1,500 of spending each quarter (Freedom Flex only)
Earn 5% cashback on travel booked through the Chase Ultimate Rewards portal
Earn 5% cashback on Lyft rides through March 2022.
Earn 3% cashback on dining, including takeout and delivery services
Earn 3% cashback at drugstores
Earn 1.5% cashback on all other purchases (Freedom Unlimited only)
See our guide on the Freedom Flex vs. the Freedom Unlimited. 
As long as you hold one of the Freedom cards with one of the Sapphire cards, you can transfer the cashback into your Chase Ultimate Rewards points balance. That's what makes the Freedom cards worth holding.
As you can see, the dining benefit on the Freedom cards is currently better than what you get on the Sapphire Preferred. What's clearly missing here are better category spending bonuses on the Sapphire cards. The Freedom cards currently beat what is available on the Sapphire card up and down the board and it seems a little out of balance when you consider the annual fees on all these cards. Whatsmore, American Express is rumored to be introducing new benefits this summer on their Platinum Card.
Will we see Chase update these? We'll have to wait and see, but Chase seems to be solving consumer demand with new welcome bonus offers instead of new benefits. And it's been over a decade since the launch of the Sapphire Preferred into the marketplace. Since then, we haven't really seen a meaningful benefits update. Compare that with American Express and Citi who have refreshed their travel card line up multiple times in that span.
Bottom Line
Chase has made moves throughout the pandemic to keep cardholders engaged and happy. They have added a number of both temporary and pertinent benefit enhancements to keep their cardholders happy and prevent them from closing accounts while most travel was on hold.
One thing is for sure: This isn't over. Until travel returns to something close to 2019, banks and credit card companies will have to continue being creative to keep travelers happy.
Does that mean more increased sign-up bonus offers? New card benefits? Or a combination of both on Chase travel credit cards? Only time will tell. But this 100,000-point offer is huge and worth your attention if you are eligible.